Misdemeanor Charges DEFENDERS of Your Rights. Your Life. Your Future.
Misdemeanor Domestic Violence Charges
A Domestic Violence misdemeanor offense is prosecuted very stern by the court and could considerably effect your reputation. Generally, a Domestic Violence misdemeanor charge is paralleled with a misdemeanor assault or battery charge. These forms of charges often result in probation and occasionally jail sentencing, depending on the judgment. Cases that involve light physical evidence frequently are penalized with the lowest penalty, rather than case dismissal.
St. Petersburg Misdemeanor Domestic Violence Lawyer
Getting an attorney involved to protect your rights is essential in these often very difficult cases. A guilty verdict or plea, even with a misdemeanor can result in difficulties in divorce court with regards to custody and access to the children, possible order of protection which may limit your ability to access your property and home. In addition, you can lose your rights to have a firearm and even lose your employment, depending on the rules or employee protocols at your company or business.
Potential Punishments
Penalties for misdemeanor domestic violence sentences differ. The degree of penalties is dependent upon the precise details of each case. The court will consider previous convictions, whether the offender was on probation or parole, the local public's outlook toward the crime and any other extenuating or infuriating situations.
Some of the penalties that may attach to misdemeanor domestic violence include:
Probation and community service sentences
Mandatory counseling treatment programs
Short-term jail sentences
Fines & fees
Restraining order
Typically misdemeanor defendants may face up to one year in jail and a significant amount of fines and fees for each charged offense. Judges are occasionally lenient for first-time offenders.
Domestic Violence | Misdemeanor battery
Battery is a 1st-degree misdemeanor punishable by one year in jail, one year of probation, or a fine and fees amounting up to $1,000.
Misdemeanor battery can be committed by, either:
Intentionally touching or striking another person against their will; or
Intentionally causing bodily harm to another person.
A battery charge can arise from something minor, such as simply gripping an individual; or a battery could also arise by throwing an object at a person. When it comes to touching or striking another person, there is no obligation that the person be injured for the offender to be punished, the act of coming into physical contact without consent for the victim is sufficient enough.
Domestic Violence | Misdemeanor assault
Assault is defined by Florida law as a purposeful, illegal threat by violent expression or action to another person, tied with an apparent aptitude to do so, and undertaking an act which produces fear in such the other person that such violence is imminent. A "simple" assault is a 2nd degree misdemeanor, punishable by up to sixty days in jail.
784.011 Assault
An "assault" is an intentional, unlawful threat by word or act to do violence to the person of another, coupled with an apparent ability to do so, and doing some act which creates a well-founded fear in such other person that such violence is imminent.
Whoever commits an assault shall be guilty of a misdemeanor of the second degree, punishable as provided in s. 775.082 or s. 775.083.
Domestic Violence | Misdemeanor stalking
Stalking arrests occur when an individual participates in a repeat sequence of conduct that's designed to cause an extensive amount of emotional distress in another. Although typically misdemeanors, stalking charges can rapidly become severe felonies when the recurring conduct/harassment is accompanied by an injury threat that places the victim in fear of death or bodily injury. In those situations, "simple" stalking can quickly turn into "aggravated" stalking.
784.048 Stalking; definitions; penalties.
As used in this section, the term: (a) "Harass" means to engage in a course of conduct directed at a specific person that causes substantial emotional distress in such person and serves no legitimate purpose.
(b) "Course of conduct" means a pattern of conduct composed of a series of acts over a period of time, however short, evidencing a continuity of purpose. Constitutionally protected activity is not included within the meaning of "course of conduct." Such constitutionally protected activity includes picketing or other organized protests.
(c) "Credible threat" means a threat made with the intent to cause the person who is the target of the threat to reasonably fear for his or her safety. The threat must be against the life of, or a threat to cause bodily injury to, a person.
(d) "Cyberstalk" means to engage in a course of conduct to communicate, or to cause to be communicated, words, images, or language by or through the use of electronic mail or electronic communication, directed at a specific person, causing substantial emotional distress to that person and serving no legitimate purpose.
Any person who willfully, maliciously, and repeatedly follows, harasses, or cyberstalks another person commits the offense of stalking, a misdemeanor of the first degree, punishable as provided in s. 775.082 or s. 775.083.
Domestic Violence | Misdemeanor violation of injunction
If an "Injunction for Protection against Domestic Violence" has been issued against you, it is important to read the document carefully. Depending on the specifics of the injunction, it may be a criminal act to:
Refuse to vacate the dwelling that you share with the other party;
Go to, or be within 500 feet of, the petitioner's residence, school, place of employment, or any specified place frequented regularly by the petitioner and any named family or household member;
Commit an act of domestic violence against the petitioner;
Commit any other violation of the injunction through an intentional unlawful threat to do violence to the petitioner;
Telephone, contact, or otherwise communicate with the petitioner directly or indirectly, unless the injunction specifically allows indirect contact;
Knowingly and intentionally come within 100 feet of the petitioner's motor vehicle, whether or not that vehicle is occupied;
Deface or destroy the petitioner's personal property, including the petitioner's motor vehicle; or
Refuse to surrender firearms or ammunition if ordered to do so in the injunction.
If you are convicted of violating a domestic related injunction, the judge is mandated by Florida law to require you to attend a 26-week course of domestic violence counseling. This penalty can be waived, if the court is persuaded to make findings on the record that counseling is not necessary or appropriate in your case. Morris Law Firm, P.A. can discuss with you the possibility of pursuing a waiver of this requirement.
Conclusion: Morris Law Firm, P.A. | Misdemeanor Domestic Violence
Morris Law Firm, P.A. represents clients as the St. Petersburg Domestic Violence attorney / Domestic Violence lawyer throughout Pinellas County and the entire Tampa Bay, FL Area (St. Petersburg, Tampa, Hillsborough, Pasco, Manatee, Sarasota, Polk). Attorney Melinda Morris has years of practical and functional knowledge when it comes to misdemeanor and felony Domestic Violence charges in St. Petersburg, Clearwater, and Pinellas County.
Contact the Morris Law Firm, P.A. today at (727) 592-5885 to get assistance with your legal needs.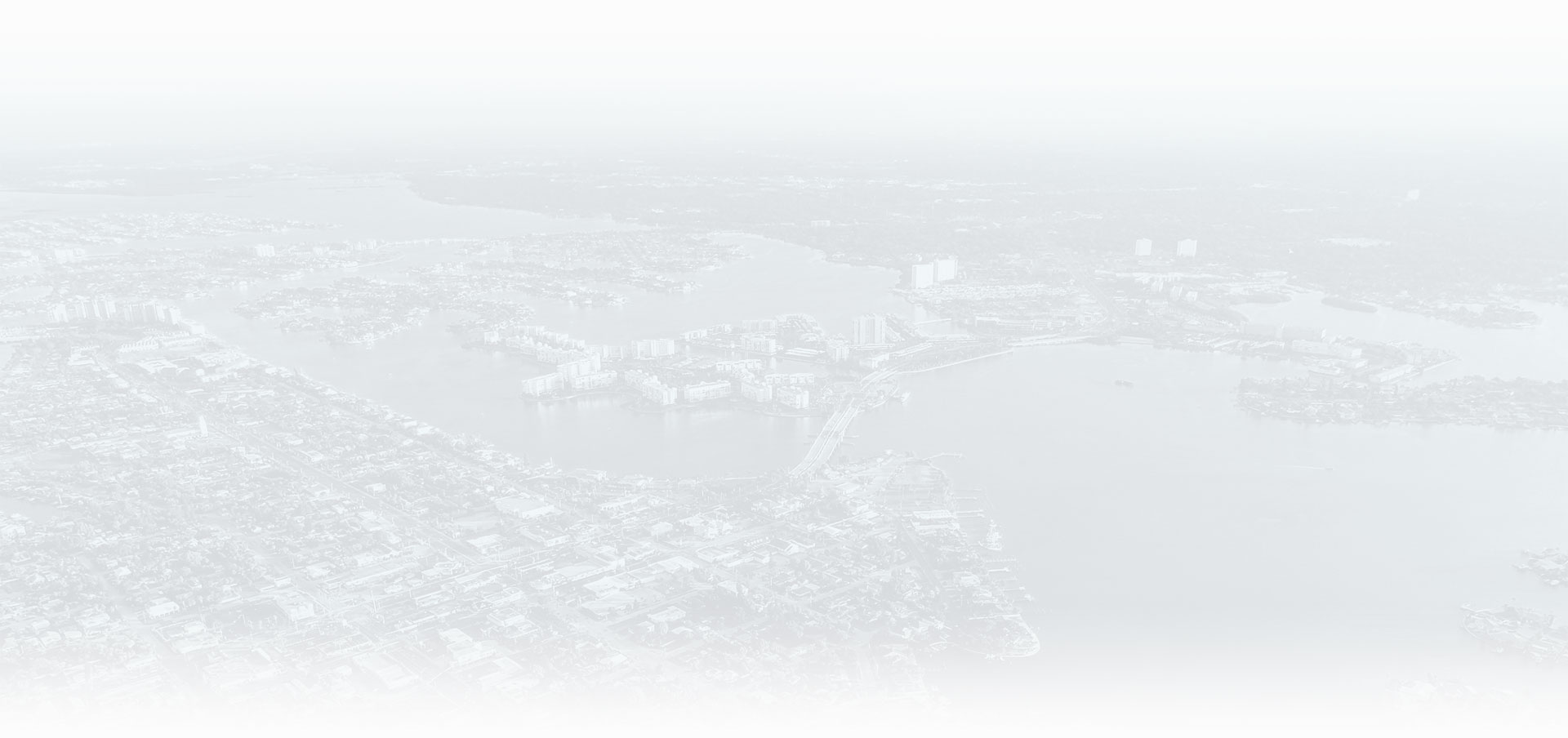 Why Choose Our Law Firm?
See the Difference Our Service Provides
FORMER STATE PROSECUTOR

Melinda Morris is a former prosecutor and has handled thousands of criminal cases from investigation through sentencing enabling us to identify weaknesses in the State's case against you.

STRATEGICALLY AGGRESSIVE

We never settle for the easiest outcome or the typical result. We know how to negotiate with the State Attorney and we will work to get you the best possible outcome.

TRUSTED & EXPERIENCED

Melinda Morris has practiced criminal law for over 20 years. Our clients trust advice that comes from experience in nearly every type of criminal case.

PERSONAL ATTENTION

We will know every client's story because we will take the time to listen and understand. You will work with your attorney one-on-one at every stage of the process.

PROMPT COMMUNICATION

You will have the cell phone number of your attorney. Your attorney will directly return your call, email, or text to answer your pressing questions.

SAME DAY REPRESENTATION

The government is wasting no time in trying to prove your guilt, a proactive defense is imperative. Prompt and decisive action from your defense attorney is of critical importance. CLient Testimonials
Hear From Real People We've Helped
At Morris Law Firm, P.A., your satisfaction is our priority! See for yourself what our clients have to say about working with us.
"Look no further than Morris Law"

Seth Shapiro is the most professional, courteous, caring attorneys I've dealt with in all of my 70 years. He did a fabulous job representing me defending me and getting charges dropped. I couldn't have dreamed of better counsel.

- Stephen on AVVO

"100% satisfied with Morris Law Group."

100% satisfied with Morris law group. Melinda was able to resolve my legal issues with no additional expenses other than my original retainer. I highly recommend this firm for professional and competent representation.

- Peter R. on Yelp

"Best legal representation"

If you want the best legal representation, look no further than Morris law firm. Melinda reassured me from the very first time we spoke over the phone. She is very professional and keeps you updated on the progress of your case. I really liked that I didn't have to reach out to her Everything was smooth, straightforward and she put my mind at ease. You'll be in good hands with her. Thank you Melinda

- Hassan on Google

"Thanks to The Morris Law Firm"

Mr.Shapiro helped my case by looking at the police body cam diligently which supported my testimony . He presented evidence to the prosecutor .I hired Seth Shapiro to defend me after a domestic battery charge in which I was wrongfully accused and arrested. My case was dismissed thankfully. .Couldn't have asked for a better outcome. This was an extreme difficult time for me. Seth Shapiro was knowledgeable and compassionate in my case. He followed up with my concerns. I would highly recommend this firm.

- Melody Z.

"Goes above and beyond"

Melinda has represented me on numerous cases and the outcome has always been great. Melinda goes above and beyond to defend your rights and get you the best possible outcome. I highly recommend hiring her.

- Shasta on Google

"They closed my case in a very short terms, for what I'm very grateful."

Morris Law Firm is a very professional and responsive. They closed my case in a very short terms, for what I'm very grateful. Strongly recommend them especially Seth Shapiro. He decreased my case from felony to misdemeanor in short terms and during 6 months my case was totally closed.

- Elina P. on Google