Assault Aggravated Assault DEFENDERS of Your Rights. Your Life. Your Future.
Assault
Assault is one of the most commonly charged criminal offenses in Florida. This type of offense can occur if anyone threatens to touch another person in a way that is harmful or offensive to that person. It is considered a violent crime and a conviction could have a serious impact on a person's reputation.
Assault charges can be misdemeanors or felonies, which could mean jail time, fines and other harsh penalties. In addition, the offense can linger on a person's criminal history, which would affect a person's professional and social life. Violent crimes carry a social stigma that can be hard to overcome. The best way to avoid the hardship is to avoid a conviction.
St. Petersburg Assault Attorney
If you have been arrested for assault or aggravated assault in the Tampa Bay Area, contact a St. Petersburg assault defense lawyer at Morris Law Firm, P.A.. Melinda Morris and her skilled team have the experience needed to help you avoid a violent crime conviction and move on with your life.
Morris, a former Assistant State Attorney with the Sixth Judicial Circuit in Clearwater, has extensive knowledge of the Florida criminal justice system. This enables her to identify weaknesses in the State Attorney's case and work to have charged reduced or even dropped.
She is passionate about her clients and will work to get favorable results in their cases. Morris Law Firm, P.A. represents clients in St. Petersburg, Clearwater, Pinellas County, Tampa, Hillsborough County and other surrounding counties.
Contact Morris Law Firm, P.A. at (727) 592-5885 for a free consultation.
---
Information About Assault in Florida
---
What is the Difference between Assault and Aggravated Assault?
Assault can involve almost any type of threat, through either actions or use of words, including verbal abuse, swearing at another person or any other type of threatening words. Utilizing movements or weapons to further enhance the threatening words also could lead to assault charges.
As defined in Florida Statute § 784.011, a person can be charged with assault in Florida if he or she satisfies each of the following elements:
They intentionally and unlawfully
Threaten another person
Through words or actions
In order to cause that person harm, and
The other person is afraid the harm will immediately occur.
Additionally, the alleged offender must be able to or appear to be able to cause harm to the other person. This offense is generally punishable as a misdemeanor crime and is also commonly known as simple assault or misdemeanor assault.
Assault can be upgraded to aggravated assault, however, if the alleged offender commits assault and uses a deadly weapon without having the intent to kill the other person. It also could be considered aggravated assault if the offender had the intent to commit a felony.
A felony offense for the purpose of aggravated assault can include a number of crimes, such as murder, homicide, violent crimes, domestic violence, aggravated stalking, aggravated battery, domestic battery by strangulation and aggravated domestic battery or assault.
---
Enhanced Assault Offenses and Penalties
Florida Statutes provides for enhanced assault charges if the act is committed against certain people. Therefore, if the assault offense was an aggravated assault, but committed against a law enforcement officer, the assault offense would be increased to a felony of the second degree instead of a felony of the third degree.
An alleged offender will be charged with the next highest degree of assault if he or she commits an assault offense against any of the following people:
Ambulance driver
Any emergency medical care provider
Any other public transit employee or their agents
Any person aged 65 or older
Any visitors or other detainees of a detention center or jail by a person detained
Bus operator
Code inspectors
Correctional officer
Elected officials
Emergency medical technician (EMT)
Employees of certain governmental departments
Firefighter
Law enforcement officer
Medical director
Paramedic
Physician
Probation officer
Registered nurse
Revenue collector
School employees
Security personnel
Sports official
Train operator
If the assault is committed against a law enforcement officer or a person over age 65, the alleged offender must serve a mandatory minimum term of imprisonment for three years. If the offense is committed against a person over age 65, the alleged offender also is required to complete up to 500 hours of community service and make restitution to the alleged victim of the offense.
---
Potential Penalties for Assault Charges
Assault offenses in Florida can result in serious penalties and punishments. The penalties can increase depending on whether a weapon was present or used during the commission of the offense, the status of the alleged victim, the degree of assault and whether the alleged offender has a criminal history.
A conviction for a simple assault offense can result in misdemeanor of the second degree, which is punishable by a jail sentence up to 60 days, a fine up to $500 or both. A conviction for an aggravated assault or an upgraded simple assault can result in a felony of the third degree, which is punishable by a prison sentence up to five years, a fine up to $5,000 or both.
A conviction for an aggravated assault offense with an enhancement can result in a felony of the second degree, which is punishable by up to 15 years in prison, a fine up to $10,000 or both.
---
Issues and Potential Defenses
Although an assault or aggravated assault conviction in Florida can result in serious repercussions, the prosecution initially must prove the alleged offender committed every element of the offense beyond a reasonable doubt. This burden is very difficult to meet, as there can be a variety of defenses or mitigating factors that may cast doubt on the prosecutor's case.
A few of these defenses and factors can include:
Constitutional violations
Self defense
Defense of others
Defense of property
Mistaken identity
Insufficient evidence to prove the criminal charges
Lack of knowledge or intent to commit the alleged offense
Law enforcement procedural violations
Failure to properly give Miranda Warnings by law enforcement
If you have been accused of committing assault or aggravated assault throughout the Tampa Bay area, it is important to hire an experienced assault defense attorney who will make every effort to craft the best defense to the charges you are facing.
---
Finding A Pinellas County Assault Defense Attorney
If you have been arrested for assault or aggravated assault, contact a St. Petersburg assault attorney to discuss possible defenses and specific strategies that may exist in your case. Melinda Morris has worked on both sides of the law, and she knows how to build a strong defense against the charges.
Call Morris Law Firm, P.A. at (727) 592-5885 to discuss your case directly with an attorney for a free consultation.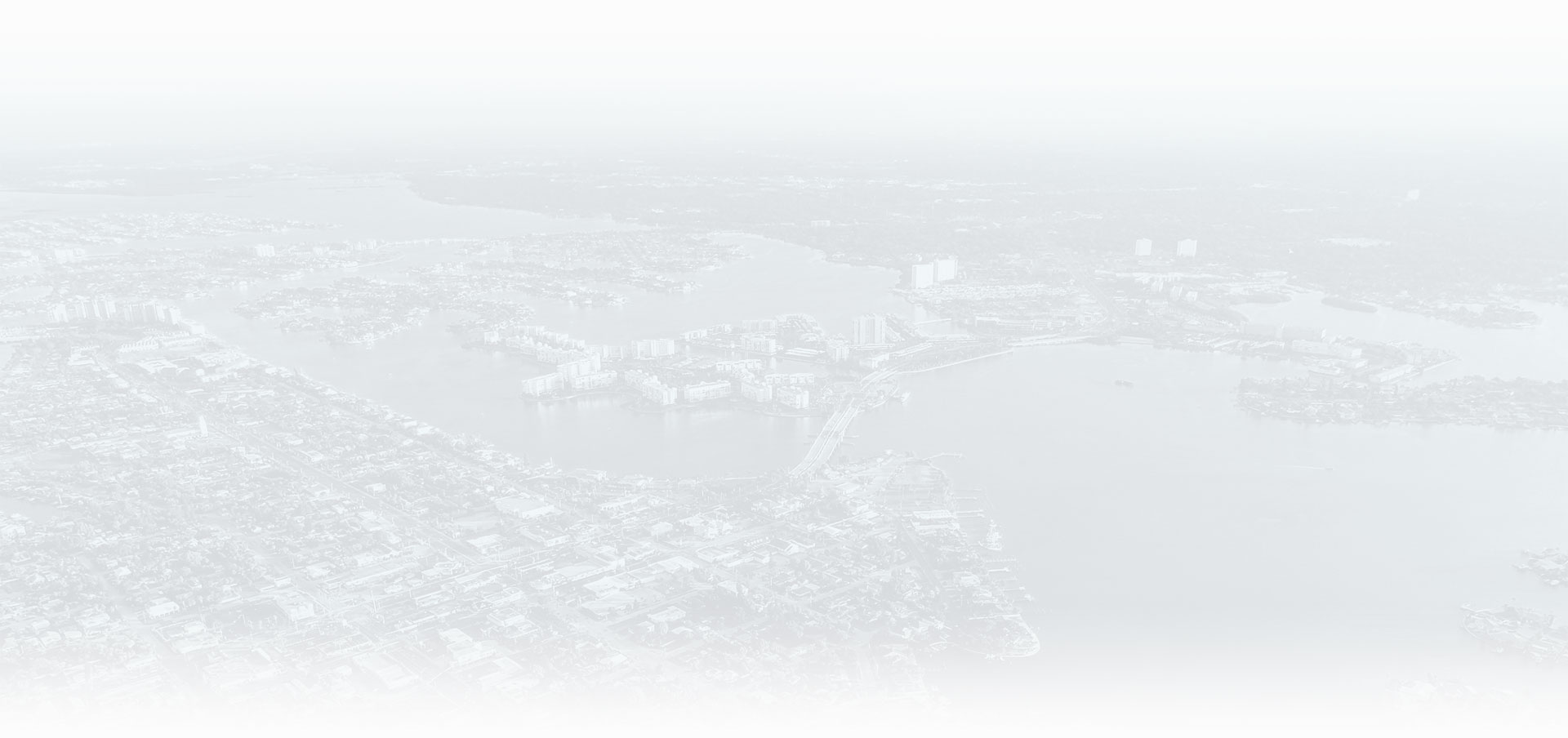 Why Choose Our Law Firm?
See the Difference Our Service Provides
FORMER STATE PROSECUTOR

Melinda Morris is a former prosecutor and has handled thousands of criminal cases from investigation through sentencing enabling us to identify weaknesses in the State's case against you.

STRATEGICALLY AGGRESSIVE

We never settle for the easiest outcome or the typical result. We know how to negotiate with the State Attorney and we will work to get you the best possible outcome.

TRUSTED & EXPERIENCED

Melinda Morris has practiced criminal law for over 20 years. Our clients trust advice that comes from experience in nearly every type of criminal case.

PERSONAL ATTENTION

We will know every client's story because we will take the time to listen and understand. You will work with your attorney one-on-one at every stage of the process.

PROMPT COMMUNICATION

You will have the cell phone number of your attorney. Your attorney will directly return your call, email, or text to answer your pressing questions.

SAME DAY REPRESENTATION

The government is wasting no time in trying to prove your guilt, a proactive defense is imperative. Prompt and decisive action from your defense attorney is of critical importance. CLient Testimonials
Hear From Real People We've Helped
At Morris Law Firm, P.A., your satisfaction is our priority! See for yourself what our clients have to say about working with us.
"Look no further than Morris Law"

Seth Shapiro is the most professional, courteous, caring attorneys I've dealt with in all of my 70 years. He did a fabulous job representing me defending me and getting charges dropped. I couldn't have dreamed of better counsel.

- Stephen on AVVO

"100% satisfied with Morris Law Group."

100% satisfied with Morris law group. Melinda was able to resolve my legal issues with no additional expenses other than my original retainer. I highly recommend this firm for professional and competent representation.

- Peter R. on Yelp

"Best legal representation"

If you want the best legal representation, look no further than Morris law firm. Melinda reassured me from the very first time we spoke over the phone. She is very professional and keeps you updated on the progress of your case. I really liked that I didn't have to reach out to her Everything was smooth, straightforward and she put my mind at ease. You'll be in good hands with her. Thank you Melinda

- Hassan on Google

"Thanks to The Morris Law Firm"

Mr.Shapiro helped my case by looking at the police body cam diligently which supported my testimony . He presented evidence to the prosecutor .I hired Seth Shapiro to defend me after a domestic battery charge in which I was wrongfully accused and arrested. My case was dismissed thankfully. .Couldn't have asked for a better outcome. This was an extreme difficult time for me. Seth Shapiro was knowledgeable and compassionate in my case. He followed up with my concerns. I would highly recommend this firm.

- Melody Z.

"Goes above and beyond"

Melinda has represented me on numerous cases and the outcome has always been great. Melinda goes above and beyond to defend your rights and get you the best possible outcome. I highly recommend hiring her.

- Shasta on Google

"They closed my case in a very short terms, for what I'm very grateful."

Morris Law Firm is a very professional and responsive. They closed my case in a very short terms, for what I'm very grateful. Strongly recommend them especially Seth Shapiro. He decreased my case from felony to misdemeanor in short terms and during 6 months my case was totally closed.

- Elina P. on Google