Pinellas County First Time Offenders DEFENDERS of Your Rights. Your Life. Your Future.
Defense Attorney for Pinellas County First-Time Offenders
The criminal justice system is incredibly overwhelming, especially for first-time offenders. Not only could you be facing criminal charges, but you may face the life and career consequences of being a convict. It can be stressful and if you're without legal representation you will be at a disadvantage.
When it comes to your future you don't want to take any chances. If you or someone you know has been charged for the first time, it's crucial you have an experienced criminal defense attorney on your side. They can examine your charges and develop a defense plan suited for your case. In addition, they can give you a crash course in the legal system, so you're empowered and ready when you enter the courtroom.
Pinellas County First-Time Offenders
Have you been arrested for the first time? Are you overwhelmed and unsure what to do? Florida has an intricate and often complicated criminal system. You might be unfamiliar with certain legal processes such as bail, pre-filing interventions, and plea bargains, which are all essential to a case. To ensure you're on the right track we recommend you contact Morris Law Firm, P.A..
Our attorneys at Morris Law Firm, P.A. have extensive experience with criminal defense. We treat each client with the utmost respect and care, especially if they're first-time offenders. Our lawyers can analyze your charges and uncover any hidden legal options for you.
Let us assist you today by calling (727) 592-5885 to set up your free consultation.
Morris Law Firm, P.A. accepts clients throughout the greater Pinellas County area including Clearwater, St. Petersburg, Largo, Belleair and Oldsmar.
Overview of First Time Offenders in Pinellas County
---
Common Crimes Committed by First-Time Offenders
Usually, a first-time offender commits minor crimes or at the most a high-class misdemeanor. Although, some people with a clean criminal record may have just made poor choices that landed them with a felony charge. For instance, a first-time offender may drive while drunk and accidentally kill someone as a result. This means they'll face felony charges for DUI manslaughter.
Listed below are some common crimes committed by first-time offenders in Pinellas.
---
How Do I Get Bail After an Arrest?
When you're arrested the first thing on your mind is probably how to get bail. In Florida, a bail is normally set after a person is arrested if it's a minor misdemeanor case. However, some cases involving sexual, violent or felony-level crimes will set a bail at the defendant's arraignment. The arraignment is a defendant's first appearance in front of a judge where they learn their rights, enter a plea and learn if bail is established or not.
Your bond amount for bail will depend on several factors. These include your financial situation, your potential as a danger to the community, and whether you are a flight risk. You can pay for bail by posting a bond. You can either front a cash bond to leave jail on your own accord or you can hire a third-party bail bonding company to cover the expenses. In some cases, the court may release you on personal recognizance. This means you won't have to pay anything to be released from jail.
---
Pre-Filing Interventions with the State Attorney's Office
It's important to understand an arrest doesn't necessarily mean your charged. A police report is technically a formal complaint alleging criminal conduct by law enforcement. Filing a complaint isn't enough for the prosecutor to pursue charges against you. The state attorney must agree with the complaint and file criminal charges.
You can avoid criminal charges by requesting a pre-filling intervention with the prosecutor. The intervention is a meeting between you, your representation and the state attorney. This is a window of opportunity where your attorney can intervene on your behalf and attempt to sway the prosecutor into file reduced charges or dropping them entirely.
---
Pre-Trial Diversion Programs for Criminal Charges
Pre-trial diversion programs exist as an alternative to incarceration for non-violent, first-time offenders. It is a type of probation that carries its own conditions you must complete. These can include reporting to your probation officer, participating in treatment, counseling and undergoing random drug testing. Successful completion of the program can result in your charges being reduced or dismissed entirely.
The court doesn't offer pre-trial diversion programs for all offenders. You must complete the requirements listed for that program. Having an experienced attorney on your side can help you persuade the judge and state attorney to offer you a pre-trial diversion program. There are different pre-trial diversion programs that might suit your needs in Pinellas County including drug court, mental health court and veteran's court. All of these have their own boards, regulations and qualifications.
---
Plea Bargains
In some cases, the state attorney will refuse to dismiss or drop your charges entirely. The next best alternative then is to negotiate with the trial division prosecutor. You, your attorney and the state attorney can meet to discuss your case and the possibility of reducing your penalties as a result.
It's incredibly important you have an attorney on your side during this process. Your attorney can emphasize your lack of criminal history, the situation around the offense and convince the state attorney that the punishment doesn't meet the crime. They can also attempt to persuade the prosecutor to withhold your adjudication rather than convict you. If the prosecution agrees to a withhold, then you won't be formally convicted and you can lawfully deny your conviction.
---
Sealing or Expunging Your Offense in Florida
The ramifications of a criminal conviction go far past the statutory penalties. You could have issues gaining employment, housing and pursing financial aid because of your record. Thankfully, you may be able to seal or expunge your record and hide it from the public eye entirely with the right attorney.
If you seal your record, then the public won't be able to access your charges. Although, there are some limitations to sealing your case. Certain employment industries such as licensing agencies will still be able to find your charges. It can also be used against you as a mitigating factor in court if you're charged with a crime in the future.
Expunging your record erases your criminal history entirely. The record itself will be destroyed and only very specific government agencies can locate them. However, the requirements for expungement are incredibly restrictive. You can only expunge a case if it's been dismissed, no formal charges were filed, or they were dropped entirely.
---
Additional Resources
Prison Policy Initiative – Visit the official website for the Prison Policy Initiative, a non-profit and non-partisan organization committed to stopping mass incarceration. Access the site to learn shocking prison statistics, read articles about prison politics and learn how to get involved.
Court Programs – Visit the official website for the Sixth Judicial Court to learn more about their court diversion programs. Access the site to see the different programs offered, their requirements, contact information and where to apply.
---
Pinellas County Lawyer for First-Time Offenders in Florida
If you or someone you know has been charged with an offense for the first time, we recommend you contact an experienced attorney. The judicial system in Florida isn't simple and you don't want to take your chances with the statutory penalties. A great option is to reach out to the attorneys at Morris Law Firm, P.A..
We provide effective and efficient defense and legal counsel for people throughout Pinellas County. Using our resources, we will guide you through the criminal system to the best of our ability.
Call us now at (727) 592-5885 to set up your first free consultation.
Morris Law Firm, P.A. accepts clients throughout the Pinellas County area including St. Petersburg, Largo, Oldsmar, and Clearwater.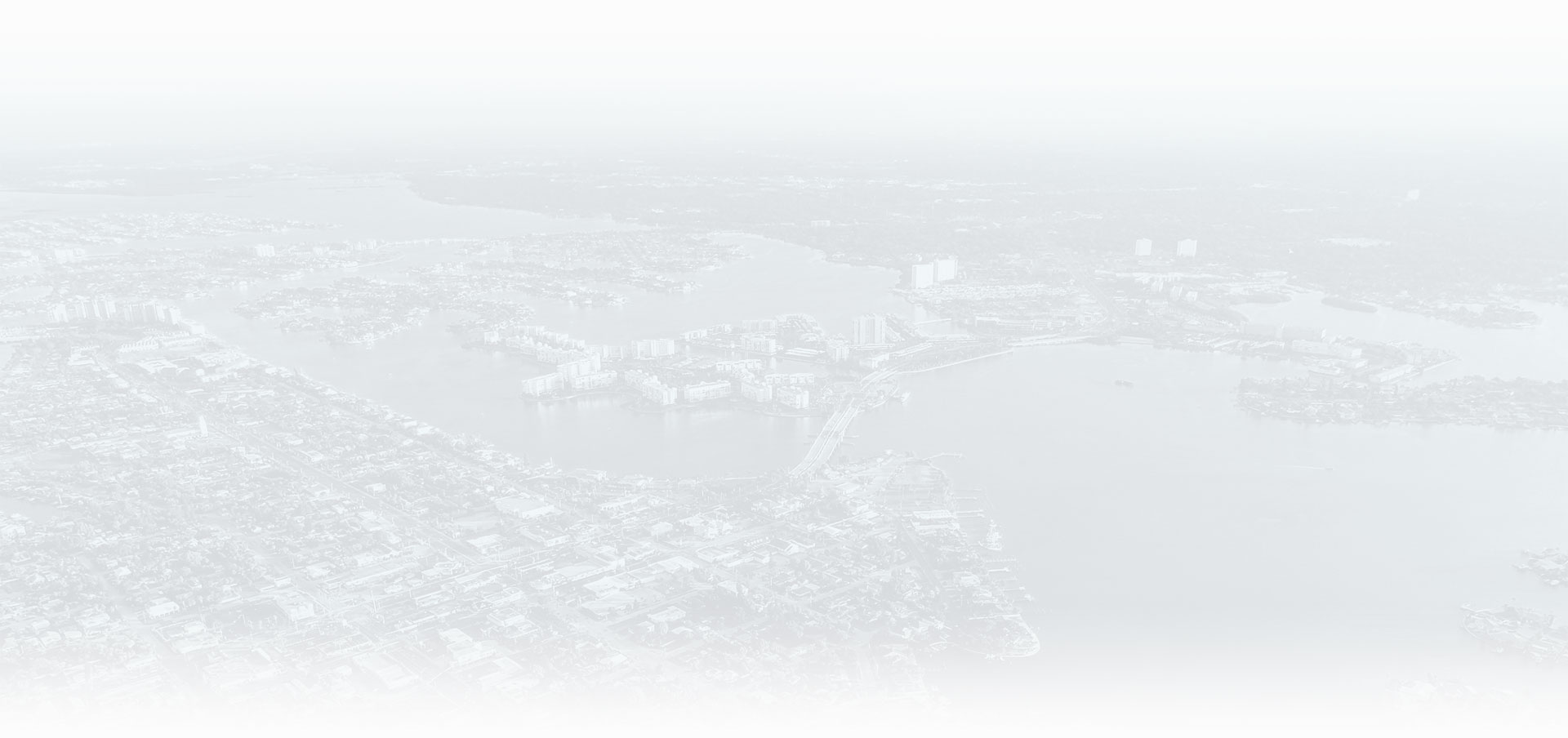 Why Choose Our Law Firm?
See the Difference Our Service Provides
FORMER STATE PROSECUTOR

Melinda Morris is a former prosecutor and has handled thousands of criminal cases from investigation through sentencing enabling us to identify weaknesses in the State's case against you.

STRATEGICALLY AGGRESSIVE

We never settle for the easiest outcome or the typical result. We know how to negotiate with the State Attorney and we will work to get you the best possible outcome.

TRUSTED & EXPERIENCED

Melinda Morris has practiced criminal law for over 20 years. Our clients trust advice that comes from experience in nearly every type of criminal case.

PERSONAL ATTENTION

We will know every client's story because we will take the time to listen and understand. You will work with your attorney one-on-one at every stage of the process.

PROMPT COMMUNICATION

You will have the cell phone number of your attorney. Your attorney will directly return your call, email, or text to answer your pressing questions.

SAME DAY REPRESENTATION

The government is wasting no time in trying to prove your guilt, a proactive defense is imperative. Prompt and decisive action from your defense attorney is of critical importance. CLient Testimonials
Hear From Real People We've Helped
At Morris Law Firm, P.A., your satisfaction is our priority! See for yourself what our clients have to say about working with us.
"Look no further than Morris Law"

Seth Shapiro is the most professional, courteous, caring attorneys I've dealt with in all of my 70 years. He did a fabulous job representing me defending me and getting charges dropped. I couldn't have dreamed of better counsel.

- Stephen on AVVO

"100% satisfied with Morris Law Group."

100% satisfied with Morris law group. Melinda was able to resolve my legal issues with no additional expenses other than my original retainer. I highly recommend this firm for professional and competent representation.

- Peter R. on Yelp

"Best legal representation"

If you want the best legal representation, look no further than Morris law firm. Melinda reassured me from the very first time we spoke over the phone. She is very professional and keeps you updated on the progress of your case. I really liked that I didn't have to reach out to her Everything was smooth, straightforward and she put my mind at ease. You'll be in good hands with her. Thank you Melinda

- Hassan on Google

"Thanks to The Morris Law Firm"

Mr.Shapiro helped my case by looking at the police body cam diligently which supported my testimony . He presented evidence to the prosecutor .I hired Seth Shapiro to defend me after a domestic battery charge in which I was wrongfully accused and arrested. My case was dismissed thankfully. .Couldn't have asked for a better outcome. This was an extreme difficult time for me. Seth Shapiro was knowledgeable and compassionate in my case. He followed up with my concerns. I would highly recommend this firm.

- Melody Z.

"Goes above and beyond"

Melinda has represented me on numerous cases and the outcome has always been great. Melinda goes above and beyond to defend your rights and get you the best possible outcome. I highly recommend hiring her.

- Shasta on Google

"They closed my case in a very short terms, for what I'm very grateful."

Morris Law Firm is a very professional and responsive. They closed my case in a very short terms, for what I'm very grateful. Strongly recommend them especially Seth Shapiro. He decreased my case from felony to misdemeanor in short terms and during 6 months my case was totally closed.

- Elina P. on Google