First Time Offenders DEFENDERS of Your Rights. Your Life. Your Future.
First-Time Offenders
When a person is arrested and charged with a crime for the first time, he or she might be confused and even overwhelmed when thinking of the next step. There often are concerns about what penalties they will face, how they can build a defense against the charges and what is the best approach when dealing with the criminal justice system. The process can be intimidating, but a skilled criminal defense attorney can help you fight to avoid a conviction.
St. Petersburg First-Time Offender Defense Attorney
Morris Law Firm, P.A. represents many clients who are first-time offenders with no prior record. We understand this is a very stressful and uncomfortable situation for you and your loved ones. People may lose sleep wondering what the criminal justice system has in store for them. Keep in mind your lack of a criminal record can work to your advantage.
Morris Law Firm, P.A. has handled numerous cases for individuals arrested in Pinellas County and the surrounding areas. The majority of cases result in dismissal, reduction in charges or pre-trial intervention. This depends on the nature and circumstance of your criminal offense and the number of offenses for which you are charged.
If you have been arrested or charged with a crime for the first time in the greater Tampa Bay area, contact Morris Law Firm, P.A.. We represent clients throughout St. Petersburg, Clearwater and other cities in Pinellas County, Manatee County, and Sarasota County.
Call (727) 592-5885 to schedule a free consultation.
---
Information for First-Time Offenders
Common Crimes Committed by First-Time Offenders
DUI and Drug Offenders
Traffic Violations and Corresponding Points
First-Time Juvenile Offenders
Pre-trial Intervention and Plea Bargaining
Sealing or Expungement of First Offenses
Additional Resources
Common Crimes Committed by First-Time Offenders
Most often, first-time offenders commit misdemeanor crimes that do not carry severe penalties. However, sometimes a person with a clean criminal record can make a poor choice and find themselves facing a felony offense. For example, a first-time offender still could be charged DUI manslaughter, which is a felony offense.
Some of the most common crimes committed by first-time offenders include:
Fraud
Shoplifting
Possession of a controlled substance
Criminal mischief
Criminal trespass
Prostitution and solicitation
Public intoxication
Reckless driving
DUI and Drug Offenders
DUI and drug offenses can carry some of the harshest penalties in Florida, even for a first-time offender. If you have been arrested for driving under the influence or a related DUI charge, it is important you understand the consequences of the offense.
A DUI arrest is often a person's introduction into the complex criminal justice system. The experience is perplexing, and many people simply give up, thinking if they plead guilty to drunk driving their problems will go away sooner. People become intimidated by the system and try to handle the offense on their own. However, a DUI defense lawyer can help you.
As with drunk driving cases, those who face drug charges sometimes see an arrest as an automatic conviction. They may think the evidence against them is too serious. Drug charges, even for a first offense, often could mean jail time, so these charges should be taken seriously.
Any conviction for a drug offense can consist of far-reaching consequences, including:
Negatively affecting social life and reputation
Difficulty finding employment, joining the military or enrolling in a university
Prohibition from schools or recreational activities
Ineligibility to have your record sealed
Mandatory two-year driver's license suspension
Traffic Violations and Corresponding Points
In Florida, driving is not considered a right, but instead a privilege. Driving privileges may be jeopardized for various traffic violations and unlawful criminal offenses. Incurring too many "violation points" is one way to lose driving privileges.
General traffic offenses have assigned point values and are recorded on every occasion you are ticketed. Points stay associated to your driver's license for three years.
Top Point Values
The following infractions will result in six points against your license:
Leaving the scene of an accident with damage of at least $50
Speed violations resulting in an accident
These infractions will earn you four points:
Driving recklessly
Moving violations that cause an accident
Attempting to pass a school bus that has stopped
Exceeding the posted speed limit by 16 mph or more
Ignoring traffic control signals or devices
Three-point infractions include:
Minors driving during restricted hours
Exceeding the posted speed limit by 15 mph or less
All other moving violations not previously mentioned
Curfew violations
Driving with an open container
Violating child restraint regulations
Florida law states that juveniles younger than 17 years old are prohibited from driving between 11 p.m. and 6 a.m. unless they are accompanied by a licensed driver 21 years old or older, or unless the minor is going to or from work. Motorists 17 years old are subject to the same driving restrictions from the hours of 1 a.m. to 5 a.m.
Top Point Maximums
Your license may be suspended if you incur the following points:
12 pts within a 12-month period — 30-day suspension
18 pts within an 18-month period — 3-month suspension
24 pts within a 36-month period —1-year suspension
The law is more strict with cases involving juveniles; if you accumulate only six points in a year, your license will be limited to "business purposes only" for a year. Accumulating more than six points in that same time period will result in a 90-day extension of your license restrictions.
Points are given on the date the offense occurs. Driving out of state doesn't help, either; you'll accrue the same amount of points on your Florida license for convictions in any state or federal court.
First-Time Juvenile Offenders
An arrest can be a frightening experience for a minor, as well as his or her parents or guardians. Juvenile offenses require a distinct approach and having an experienced St. Petersburg juvenile lawyer who understands the nuances of juvenile law can make a big difference in your child's future.
Having an attorney involved in your child's case from the beginning could mean a solid opportunity to either get your child's charges dropped or have your child enrolled in a diversion program. If the program is successfully completed, this could result in the charges being dismissed.
As adults, juvenile criminal records can be sealed or expunged. However, expungement is not always necessary. Juvenile records typically are not available to the public.
Pre-trial Intervention and Plea Bargaining
Pre-trial intervention is a program run by the local State Attorney's Office that typically is offered to first-time offenders in misdemeanor and simple, non-violent, third-degree felony cases. Morris Law Firm, P.A. is extremely effective in enrolling clients in the pre-trial intervention or pre-trial diversion programs.
When a person enrolls in the program, he or she will be required to complete certain conditions, such as community service hours, drug testing, anger management classes or paying restitution, depending on the offense. If the program is completed, the state will dismiss all charges against the offender.
This program is valuable to first-time offenders. If you are eligible, our criminal defense attorney in St. Petersburg can help you then work to seal or expunge your criminal record, so public record or background checks will not show you were ever arrested.
Morris Law Firm, P.A. also can negotiate on your behalf during plea bargaining to help you receive a Withhold of Adjudication, meaning there is no formal conviction of guilt on your criminal record. It is imperative to receive a Withhold of Adjudication for two reasons:
If you are charged with a felony offense, this will prevent you from being considered a convicted felon and losing the majority of your civil liberties, such as being able to own a firearm
A Withhold of Adjudication may entitle you to seal your criminal record after your case is closed or have the criminal record expunged
Sealing or Expungement of First Offenses
Morris Law Firm, P.A. is experienced in helping clients through sealing and expunging Florida criminal records. This means past arrests or convictions do not appear on criminal background checks. This is critical when applying for jobs, searching for housing or even applying to colleges and universities. Sealing or expunging your criminal record is a low-cost investment in your future. Some of the benefits of working with Morris Law Firm, P.A. include:
No office visit required
Flat fee for sealing or expunging your criminal record
Simple Process: Take the fingerprint card we send you and get fingerprinted at any local police station. Have two documents we send you notarized. Send the fingerprint card and the two documents back to us and Morris Law Firm, P.A. will take care of the rest
Additional Resources
Juvenile Division Special Programs — The Sixth Judicial Circuit provides diversion programs for juveniles, including those who are first-time offenders. These programs can be a way to avoid a criminal record and heavy penalties for juveniles.
Adult Drug Court Program — The program is a court-supervised, comprehensive drug treatment court for eligible non-violent defendants. The voluntary program involves numerous appearances before the judge, substance abuse treatment and frequent, random testing for substance abuse.
Sixth Judicial Circuit Court of Florida — The Sixth Judicial Circuit serves citizens of Pasco and Pinellas counties. The circuit is comprised of two county courts, which have jurisdiction only in their home county, and a circuit court, with jurisdiction in both counties.
Finding A Lawyer for First-Time Offenders in Pinellas County
If you are facing charges for the first time, Morris Law Firm, P.A. can make a difference in your case. Our attorneys have been successful in meeting with prosecutors prior to the formal filing of charges. We can begin work on your case immediately so we can intervene and convince the prosecution your offense is a one-time event and present evidence on your behalf. Without early intervention, the prosecution will likely file the charges for which you were arrested by the police.
Call (727) 592-5885 today.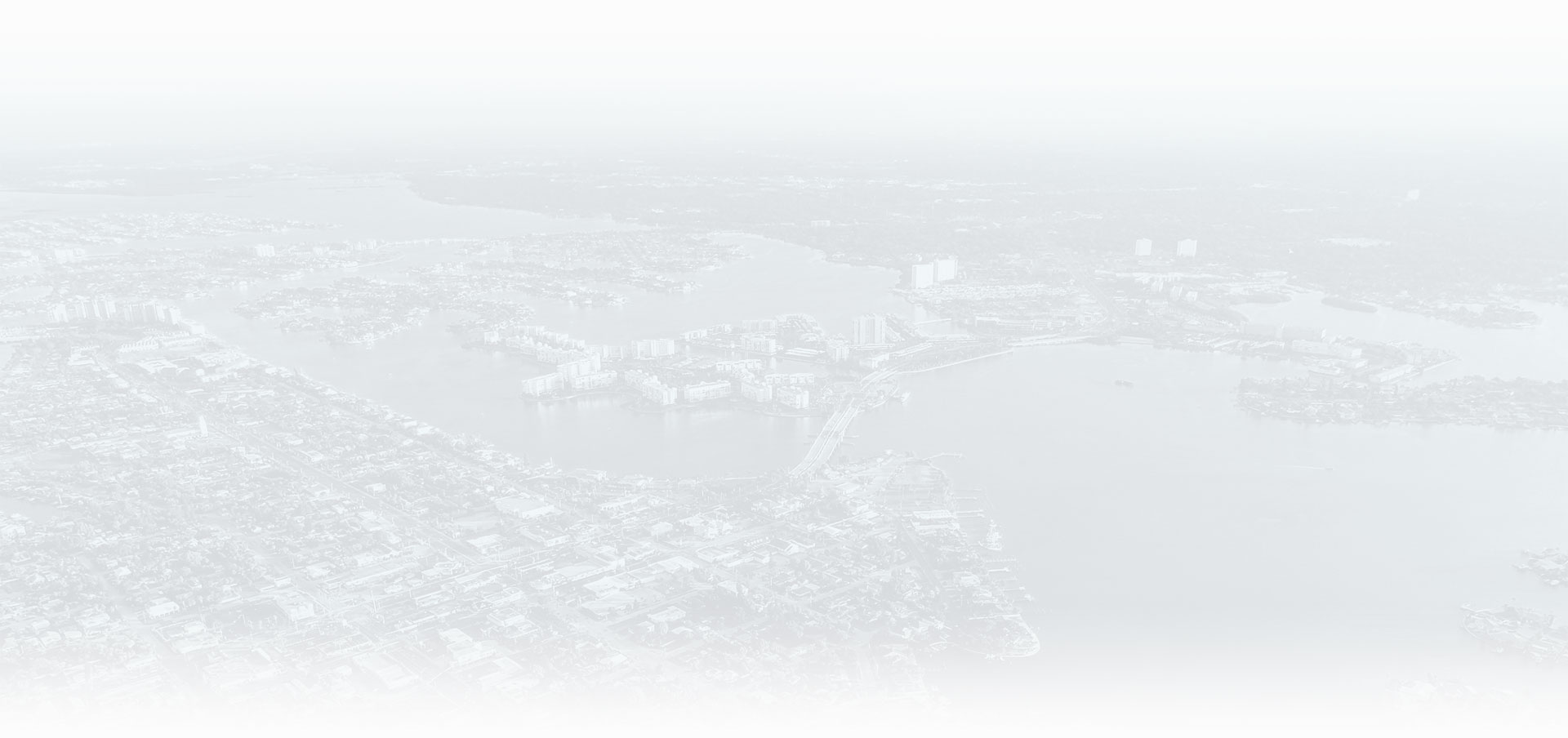 Why Choose Our Law Firm?
See the Difference Our Service Provides
FORMER STATE PROSECUTOR

Melinda Morris is a former prosecutor and has handled thousands of criminal cases from investigation through sentencing enabling us to identify weaknesses in the State's case against you.

STRATEGICALLY AGGRESSIVE

We never settle for the easiest outcome or the typical result. We know how to negotiate with the State Attorney and we will work to get you the best possible outcome.

TRUSTED & EXPERIENCED

Melinda Morris has practiced criminal law for over 20 years. Our clients trust advice that comes from experience in nearly every type of criminal case.

PERSONAL ATTENTION

We will know every client's story because we will take the time to listen and understand. You will work with your attorney one-on-one at every stage of the process.

PROMPT COMMUNICATION

You will have the cell phone number of your attorney. Your attorney will directly return your call, email, or text to answer your pressing questions.

SAME DAY REPRESENTATION

The government is wasting no time in trying to prove your guilt, a proactive defense is imperative. Prompt and decisive action from your defense attorney is of critical importance. CLient Testimonials
Hear From Real People We've Helped
At Morris Law Firm, P.A., your satisfaction is our priority! See for yourself what our clients have to say about working with us.
"Look no further than Morris Law"

Seth Shapiro is the most professional, courteous, caring attorneys I've dealt with in all of my 70 years. He did a fabulous job representing me defending me and getting charges dropped. I couldn't have dreamed of better counsel.

- Stephen on AVVO

"100% satisfied with Morris Law Group."

100% satisfied with Morris law group. Melinda was able to resolve my legal issues with no additional expenses other than my original retainer. I highly recommend this firm for professional and competent representation.

- Peter R. on Yelp

"Best legal representation"

If you want the best legal representation, look no further than Morris law firm. Melinda reassured me from the very first time we spoke over the phone. She is very professional and keeps you updated on the progress of your case. I really liked that I didn't have to reach out to her Everything was smooth, straightforward and she put my mind at ease. You'll be in good hands with her. Thank you Melinda

- Hassan on Google

"Thanks to The Morris Law Firm"

Mr.Shapiro helped my case by looking at the police body cam diligently which supported my testimony . He presented evidence to the prosecutor .I hired Seth Shapiro to defend me after a domestic battery charge in which I was wrongfully accused and arrested. My case was dismissed thankfully. .Couldn't have asked for a better outcome. This was an extreme difficult time for me. Seth Shapiro was knowledgeable and compassionate in my case. He followed up with my concerns. I would highly recommend this firm.

- Melody Z.

"Goes above and beyond"

Melinda has represented me on numerous cases and the outcome has always been great. Melinda goes above and beyond to defend your rights and get you the best possible outcome. I highly recommend hiring her.

- Shasta on Google

"They closed my case in a very short terms, for what I'm very grateful."

Morris Law Firm is a very professional and responsive. They closed my case in a very short terms, for what I'm very grateful. Strongly recommend them especially Seth Shapiro. He decreased my case from felony to misdemeanor in short terms and during 6 months my case was totally closed.

- Elina P. on Google