Federal First Time Offender Act DEFENDERS of Your Rights. Your Life. Your Future.
Federal First Time Offenders Act
People who have been convicted of or are charged with certain federal drug crimes may be eligible for the federal diversion program, which is described in the Federal First Offender Act, 18 U.S.C.S. § 3607. Diversion programs often are an outlet used to avoid hefty penalties, including jail time, as well as a criminal record.
Being a participant in a diversion program can be especially important when facing federal charges because the penalties associated with them often are more severe than state charges. It is important to understand the criminal charges you face and how you can fight them. A St. Petersburg federal criminal defense lawyer can help.
St. Petersburg Federal First Offender Act Attorney
If you have been arrested as a first-time offender or have charges pending in federal court, contact an experienced criminal defense attorney before communicating and making statements to any law enforcement agencies. The skilled and experienced attorneys at Morris Law Firm, P.A. can help you fight to keep a clean criminal record.
Morris Law Firm, P.A. consistently works with first-time offenders who often have questions about the criminal justice system and any regulations or case law that may benefit their specific case. Morris Law Firm, P.A. is experienced in federal court and can help you through the overwhelming process.
Morris Law Firm, P.A. represents clients throughout St. Petersburg, Clearwater, Pinellas Park, Dunedin, Tampa, Hillsborough, Pasco, Manatee, Sarasota, Polk and other nearby areas in both state and federal court.
Contact Morris Law Firm, P.A. at (727) 592-5885 or fill out our online form to be contacted for a free initial consultation.
---
Information for First-Time Offenders
What is the Federal First Offenders Act?
The Federal First Offender Act, also known as FFOA, provides a special probation program for first offenders. The term "first-time offender" often refers to people who are convicted of a legal offense for the first time. This designation usually gives the accused an opportunity to fight for some leniency in the legal process.
In essence, the code specifies that in certain non-violent cases of drug possession, first-time offenders may complete a period of probation that would allow them to have the charge dismissed without a conviction being entered. The arrest and the case itself also may be expunged. The result is that the first-time offender can truthfully deny having been convicted of the underlying criminal offense.
How Can I Qualify for the Diversion Program?
Avoiding a criminal record and all of the penalties that can accompany a conviction is important. However, not everyone how commits a crime for the first time is eligible for the program. In order to qualify for first offender treatment under federal law, a person must show he or she:
Has been found guilty of simple possession of a controlled substance
Has not, prior to the commission of such offense, been convicted of violating a federal or state law relating to controlled substances
Has not previously been accorded first offender treatment under any law
The court has entered an order pursuant to a state rehabilitative statute under which the criminal proceedings have been deferred pending successful completion of probation or the proceedings have been or will be dismissed after probation
Special Probation and Expungement Procedures for Drug Possessors
Pre-judgment Probation — If a person is found guilty of an offense described in section 404 of the Controlled Substances Act, such as possession of a controlled substance, the court may, with the consent of such person, place him or her on probation for a term of not more than one year without entering a judgment of conviction.
If the person has not violated a condition of his or her probation, the court may, without entering a judgment of conviction, dismiss the proceedings against the person and discharge him from probation. This could be done before the probation period is completed.
Once the probation period is completed, if the person has not violated a condition of his or her probation, the court can dismiss the proceedings against the person and discharge him from probation. This could be done without entering a judgment of conviction. If the person violates a condition of his probation, the court could resentence the person.
Record of Disposition — A nonpublic record of a disposition or a conviction that is the subject of an expungement order will be retained by the Department of Justice solely for the purpose of use by the courts in determining in any subsequent proceeding whether a person qualifies for the disposition.
It would not be considered a conviction for the purpose of a disqualification or a disability imposed by law upon conviction of a crime or for any other purpose.
Expungement of Record of Disposition — If the case against a person found guilty of an offense under section 404 of the Controlled Substances Act is the subject of a disposition and the person was younger than 21 years old at the time of the offense, the court shall enter an expungement order upon the application of such person.
The expungement order means it should be expunged from all official records, except the nonpublic records. This would include all references to an arrest for the offense, the institution of criminal proceedings against him or her and the results thereof. This is done to restore the person to the status he or she was at prior to the offense.
After the expungement, a person would not be guilty of perjury, false swearing or making a false statement by reason of his failure to recite or acknowledge such arrests or institution of criminal proceedings in response to an inquiry for any purpose.
Finding A Federal First-Time Offender Lawyer in Pinellas County
Morris Law Firm, P.A. is dedicated to assisting first-time offenders on a state and federal level. Our experienced attorneys focus on seeking dismissals, reduction in charges, pre-trial diversion and sealing and expungement of criminal charges, all of which can help first-time offenders.
Call (727) 592-5885 to schedule a free consultation.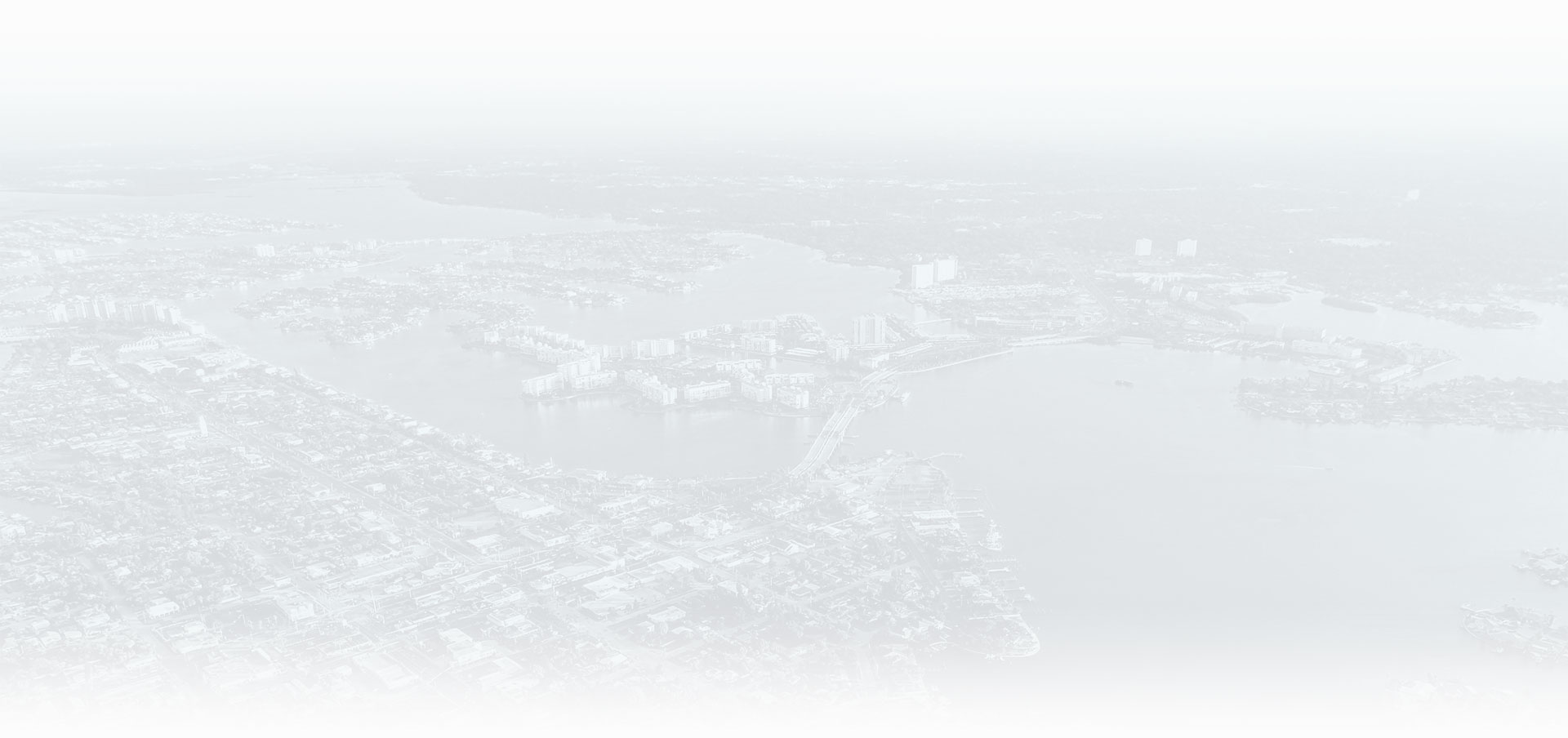 Why Choose Our Law Firm?
See the Difference Our Service Provides
FORMER STATE PROSECUTOR

Melinda Morris is a former prosecutor and has handled thousands of criminal cases from investigation through sentencing enabling us to identify weaknesses in the State's case against you.

STRATEGICALLY AGGRESSIVE

We never settle for the easiest outcome or the typical result. We know how to negotiate with the State Attorney and we will work to get you the best possible outcome.

TRUSTED & EXPERIENCED

Melinda Morris has practiced criminal law for over 20 years. Our clients trust advice that comes from experience in nearly every type of criminal case.

PERSONAL ATTENTION

We will know every client's story because we will take the time to listen and understand. You will work with your attorney one-on-one at every stage of the process.

PROMPT COMMUNICATION

You will have the cell phone number of your attorney. Your attorney will directly return your call, email, or text to answer your pressing questions.

SAME DAY REPRESENTATION

The government is wasting no time in trying to prove your guilt, a proactive defense is imperative. Prompt and decisive action from your defense attorney is of critical importance. CLient Testimonials
Hear From Real People We've Helped
At Morris Law Firm, P.A., your satisfaction is our priority! See for yourself what our clients have to say about working with us.
"Look no further than Morris Law"

Seth Shapiro is the most professional, courteous, caring attorneys I've dealt with in all of my 70 years. He did a fabulous job representing me defending me and getting charges dropped. I couldn't have dreamed of better counsel.

- Stephen on AVVO

"100% satisfied with Morris Law Group."

100% satisfied with Morris law group. Melinda was able to resolve my legal issues with no additional expenses other than my original retainer. I highly recommend this firm for professional and competent representation.

- Peter R. on Yelp

"Best legal representation"

If you want the best legal representation, look no further than Morris law firm. Melinda reassured me from the very first time we spoke over the phone. She is very professional and keeps you updated on the progress of your case. I really liked that I didn't have to reach out to her Everything was smooth, straightforward and she put my mind at ease. You'll be in good hands with her. Thank you Melinda

- Hassan on Google

"Thanks to The Morris Law Firm"

Mr.Shapiro helped my case by looking at the police body cam diligently which supported my testimony . He presented evidence to the prosecutor .I hired Seth Shapiro to defend me after a domestic battery charge in which I was wrongfully accused and arrested. My case was dismissed thankfully. .Couldn't have asked for a better outcome. This was an extreme difficult time for me. Seth Shapiro was knowledgeable and compassionate in my case. He followed up with my concerns. I would highly recommend this firm.

- Melody Z.

"Goes above and beyond"

Melinda has represented me on numerous cases and the outcome has always been great. Melinda goes above and beyond to defend your rights and get you the best possible outcome. I highly recommend hiring her.

- Shasta on Google

"They closed my case in a very short terms, for what I'm very grateful."

Morris Law Firm is a very professional and responsive. They closed my case in a very short terms, for what I'm very grateful. Strongly recommend them especially Seth Shapiro. He decreased my case from felony to misdemeanor in short terms and during 6 months my case was totally closed.

- Elina P. on Google