Violation Of Injunction DEFENDERS of Your Rights. Your Life. Your Future.
Violation of Domestic Violence Injunction
Injunctions such as orders of protection and restraining orders are usually issued in civil and family courts or in cases of domestic violence. It is considered a criminal misdemeanor offense to violate a civil injunction order. Additional criminal charges such as aggravated stalking can be added to the list of charges.
If you have a Florida restraining order or an order of protection filed against you, it is important not to violate the order. You need to contact an experienced criminal defense lawyer in St. Petersburg to assist you with the protective order. If you think that the restraining order is not necessary, then a criminal defense lawyer can file the proper motions with the court in an attempt to get the order dismissed.
Domestic Violence Injunction Attorney in St. Petersburg, FL
If you have been accused of violating an order of protection or a restraining order, you should contact a knowledgeable defense attorney right away. You may incur large fines and jail time as the result of violating an injunction. At the Morris Law Firm, P.A., Melinda Morris is experienced at defending clients you have been accused of violating an injunction.
Contact the Morris Law Firm, P.A. at (727) 592-5885 for a consultation about your case.
Morris Law Firm, P.A. accepts clients throughout the greater Pinellas County and Hillsborough County area including St. Petersburg, Tampa, Tampa Bay, Oldsmar, Tarpon Springs, Clearwater, Pinellas Park, Dunedin, Seminole, and Palm Harbor.
Information Center:
What is a Restraining Order in Florida?
An injunction is a court order usually issued by a civil court judge that restricts a person's ability to contact another person. Typically an injunction is a restraining order which stops a person from harassing or threatening the safety of another person. Florida has many different types of injunctions besides restraining orders. Some common injunctions found in Florida are:
Domestic Violence Injunction
Sexual Violence Injunction
Repeat Violence Injunction
Restraining Order
Protective Order
A person can have several injunctions placed on them at once. It is important not to violate the injunction order. Even if the person that you have the no contact order on tries to contact you, it is a violation of the injunction to have contact with that person. The best thing to do is to contact a lawyer to take over communication with the court and the protected party so that you do not violate the order.
Types of Restraining Orders in Florida
Florida allows victims of domestic violence to file a petition for protection against domestic violence if they fear for their safety. In Florida, the court has the option to subject you to one of two types of injunctions: a temporary injunction and a final injunction for protection.
A temporary injunction, also referred to as an ex parte injunction, is a court order that extends immediate protection to the petitioner and their family. Temporary injunctions are granted if the judge decides there is an immediate and present danger of domestic violence to the petitioner or their family. The petitioner won't be required to testify and you the defendant doesn't need to be present for the injunction to be granted.
The injunction will take effect the moment you are formally given a copy of the court order. The will stay in effect for a certain number of days, but no longer than 15 days consecutively. Before the court order expires, you will be granted a full hearing to decide whether you will be given a final injunction or not. Normally, the temporary injunction will last until the full hearing is over.
A final injunction is a more formalized court order that prohibits you from the same actions as the temporary injunction did. Depending on the outcome of the hearing, more conditions may be added or erased from the court order by the judge. Most final injunctions will include an expiration date. However, some judges will not issue an expiration date and if you ever want the order lifted you will have to modify or dissolve the injunction formally in court.
Many defendants make the mistake of representing themselves in a domestic violence injunction hearing. While you may think telling your side of the story is simple enough, you are putting yourself at great risk. The legal system is complicated, and one mistake could seriously harm your case and therefore put you under a restrictive injunction. Don't wait a moment when it comes to your freedom and find legal representation that can help you avoid the harsh confines of an injunction.
What Happens If You Violate a Restraining Order in Florida?
In Florida, a violation of injunction offense is classified as a first-degree misdemeanor. The maximum penalty for a first-degree misdemeanor is a fine of up to $1,000 and up to one year in jail.
If you have multiple violations then the penalties become increasingly harsher. The purpose of the injunction order is to protect the alleged victim and in a way it is to protect the alleged aggressor from committing a violent crime. A violation of the injunction is a criminal offense that can put the alleged aggressor in jail before the violent crime is committed.
If you currently have an unfounded protection order against you, it is important to contact a lawyer. The lawyer can present motions to the court to try to get the order lifted.
Can You Appeal a Florida Domestic Violence Injunction?
An injunction can have lasting effects on you and your personal life. If you share kids or a home with the petitioner, then you won't have access to either under the injunction. You will also not be allowed certain locations you may have visited daily because of the protection order. The best way to avoid these restrictions is to fight against your injunction as it happens.
The process of contesting a domestic violence injunction will depend on whether the judge grants the petitioner a temporary injunction. If the temporary injunction is granted, then you as the defendant will have your hearing set within a maximum of 15 days. At the hearing, both you and the petitioner will have an opportunity to present their case. The ultimate goal of your attorney will be to have their Florida Motion to Dissolve Injunction for Protection Against Violence granted by the judge, which will ultimately dismiss the petition. Your attorney can achieve this if they reveal evidence as why the claims made in the petition are false, misrepresentative, or exaggerated by the petitioner.
Possible Defenses to Violating an Injunction
There are many possible defenses to a violation of injunction charge. Of course, you need to speak with an experienced St. Petersburg attorney about the specific facts of your case in order to get an effective defense. Some generic defenses are:
You never received notice of the injunction-

If you don't have notice that you are supposed to stay away from the party, then the court cannot punish you for violating the order.

The contact that violated the injunction was not intentional-

It is possible that you came into contact with the person at the grocery store or some other public location. The point of the order was to stay away from the person so that you do not threaten their safety or harass the person. You could accidently violate the order without intentionally stalking the person.

The violation of the injunction occurred when you were lawfully carrying out the civil order –

Sometimes an injunction is filed in a child custody case. However, there are other orders and requirements that the judge puts into place that conflict with the injunction. For example, the judge might issue an injunction saying that you cannot go to the other party's house. In the visitation order though, the judge might say that you must pick up the child from the party's house. Usually the orders should not conflict in this manner, but if the case is complicated and there are a lot of orders sometimes there are conflicts.

Plea Bargains –

If you do not have any other defense, it is possible to try to plea bargain for the most lenient disposition. A plea bargain requires an attorney to look at the circumstances of your particular case to work out the best deal for you.
How Long Do Restraining Orders Last in Florida?
The length of a domestic violence or other type of injunction will depend on whether the judge issues an expiration date on the order. If it's a temporary injunction, the most it will last is up to 15 days. However, if it's a final injunction and the judge doesn't set an expiration date then the injunction could last indefinitely if you don't attempt to formally modify or dissolve it in court.
Even if the injunction is close to expiring, the petitioner can send a request to the court to extend it for additional time. The petitioner can do this as long as they seek the extension before the expiration date. If the judge grants this extension, then you as the defendant can file a request for a modification to reinstate the original expiration date or a request to dissolve the court order altogether.
Additional Resources
Domestic Violence Injunction | Sixth Judicial Court – Visit the official website for the Sixth Judicial Court to learn more about domestic violence injunctions. Access the site to read the different types of domestic violence that exist, how to file an injunction, additional resources, and videos that show the process for injunction hearings.
Florida Domestic Violence Injunction Statute – Visit the official website for Online Sunshine, a collection of Florida laws and legislation. Access the site to learn more about the laws for domestic violence injunctions, factors a judge will review when determining whether an injunction should be entered, and other relevant information.
Restraining Order Defense Lawyer in Pinellas County, FL
The Morris Law Firm, P.A. is committed to representing persons who are faced with violation of injunction charges. If you are accused of violating an injunction in Pinellas County or St. Petersburg, contact the Morris Law Firm, P.A. to speak with a St. Petersburg domestic violence attorney. Our goal is to protect your constitutional rights and defend your case to obtain the lowest possible punishments.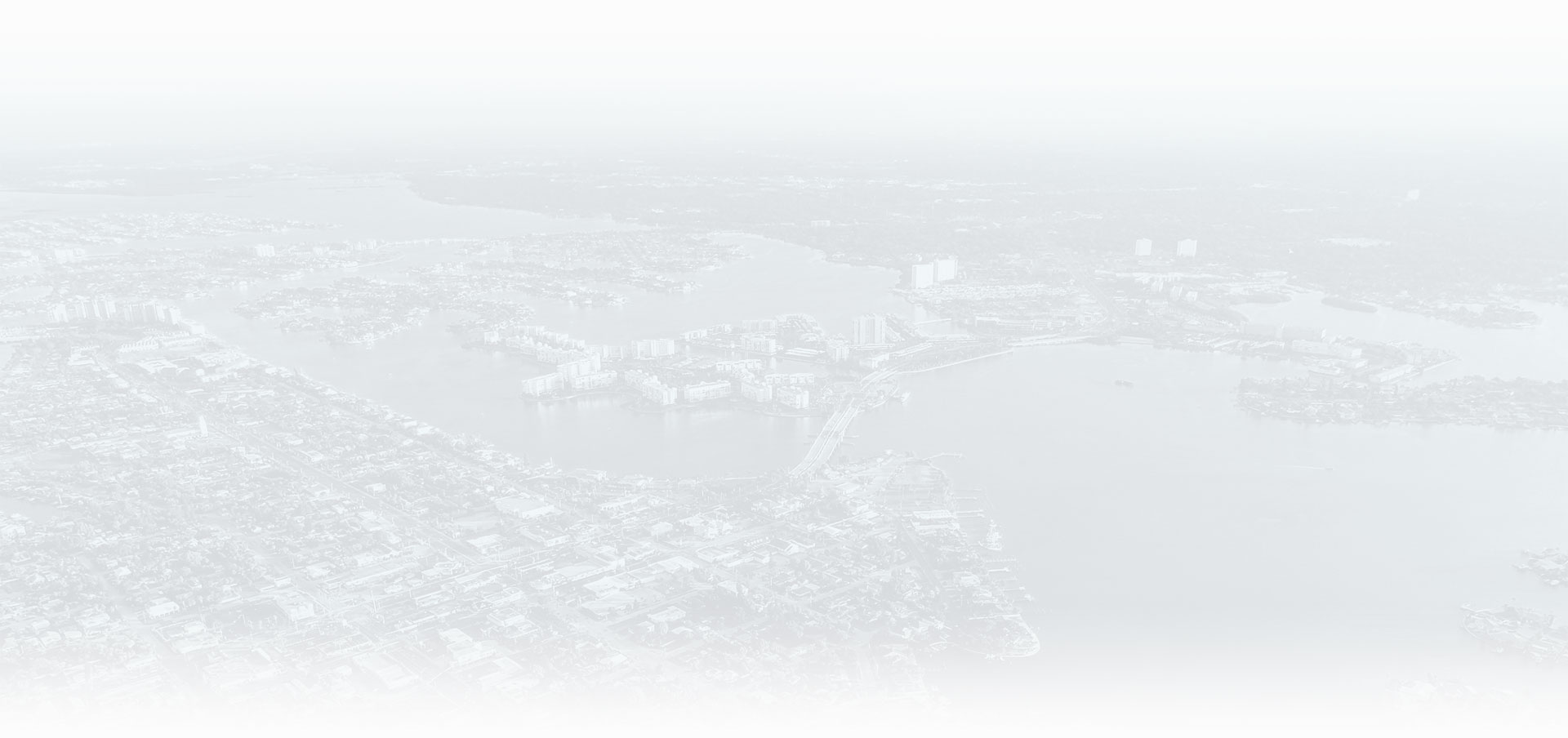 Why Choose Our Law Firm?
See the Difference Our Service Provides
FORMER STATE PROSECUTOR

Melinda Morris is a former prosecutor and has handled thousands of criminal cases from investigation through sentencing enabling us to identify weaknesses in the State's case against you.

STRATEGICALLY AGGRESSIVE

We never settle for the easiest outcome or the typical result. We know how to negotiate with the State Attorney and we will work to get you the best possible outcome.

TRUSTED & EXPERIENCED

Melinda Morris has practiced criminal law for over 20 years. Our clients trust advice that comes from experience in nearly every type of criminal case.

PERSONAL ATTENTION

We will know every client's story because we will take the time to listen and understand. You will work with your attorney one-on-one at every stage of the process.

PROMPT COMMUNICATION

You will have the cell phone number of your attorney. Your attorney will directly return your call, email, or text to answer your pressing questions.

SAME DAY REPRESENTATION

The government is wasting no time in trying to prove your guilt, a proactive defense is imperative. Prompt and decisive action from your defense attorney is of critical importance. CLient Testimonials
Hear From Real People We've Helped
At Morris Law Firm, P.A., your satisfaction is our priority! See for yourself what our clients have to say about working with us.
"Look no further than Morris Law"

Seth Shapiro is the most professional, courteous, caring attorneys I've dealt with in all of my 70 years. He did a fabulous job representing me defending me and getting charges dropped. I couldn't have dreamed of better counsel.

- Stephen on AVVO

"100% satisfied with Morris Law Group."

100% satisfied with Morris law group. Melinda was able to resolve my legal issues with no additional expenses other than my original retainer. I highly recommend this firm for professional and competent representation.

- Peter R. on Yelp

"Best legal representation"

If you want the best legal representation, look no further than Morris law firm. Melinda reassured me from the very first time we spoke over the phone. She is very professional and keeps you updated on the progress of your case. I really liked that I didn't have to reach out to her Everything was smooth, straightforward and she put my mind at ease. You'll be in good hands with her. Thank you Melinda

- Hassan on Google

"Thanks to The Morris Law Firm"

Mr.Shapiro helped my case by looking at the police body cam diligently which supported my testimony . He presented evidence to the prosecutor .I hired Seth Shapiro to defend me after a domestic battery charge in which I was wrongfully accused and arrested. My case was dismissed thankfully. .Couldn't have asked for a better outcome. This was an extreme difficult time for me. Seth Shapiro was knowledgeable and compassionate in my case. He followed up with my concerns. I would highly recommend this firm.

- Melody Z.

"Goes above and beyond"

Melinda has represented me on numerous cases and the outcome has always been great. Melinda goes above and beyond to defend your rights and get you the best possible outcome. I highly recommend hiring her.

- Shasta on Google

"They closed my case in a very short terms, for what I'm very grateful."

Morris Law Firm is a very professional and responsive. They closed my case in a very short terms, for what I'm very grateful. Strongly recommend them especially Seth Shapiro. He decreased my case from felony to misdemeanor in short terms and during 6 months my case was totally closed.

- Elina P. on Google