Commercial DUI DEFENDERS of Your Rights. Your Life. Your Future.
Commercial DUI
Driving under the influence of any alcoholic beverage or illegal substance is prohibited in Florida as it is all across the nation. Unfortunately, no one's life is as impacted as a commercial driver's license holder after a DUI charge or DUI refusal. People who make a livelihood off their commercial driver's license (CDL) could have their license suspended or even revoked if they've been charged with DUI or refused DUI testing.
CDL holders will also face the same DUI penalties if they're convicted of the crime which includes possible time in jail, large fines, and participation in possible substance abuse programs. These penalties are not only expensive and time-consuming, but they could stop you from working or finding work to pay off your court fines. For all these reasons and more, we highly suggest you retain experienced legal counsel if you've been charged with CDL DUI.
CDL DUI Defense Attorneys in St. Petersburg, Florida
If you're facing DUI charges as a commercial driver's license (CDL) holder, then Melinda Morris of the Morris Law Firm, P.A. can help you fight the charges. Melinda Morris is an experienced St. Petersburg commercial DUI lawyer who prosecuted DUI cases as a State Attorney in the DUI Manslaughter/Vehicle Homicide Squad. She and her associate Seth Shapiro have represented numerous people charged with CDL DUI and can use their abilities to help you.
Ms. Morris and Mr. Shapiro know how DUI prosecution works and will put that experience to work fighting for you. Call the Morris Law Firm, P.A. today at (727) 592-5885 for a free consultation with a Pinellas County CDL DUI attorney today.
Our offices are based in St. Petersburg, but Melinda Morris is proud to represent clients facing DUI charges throughout Pinellas County, including Clearwater, Pinellas Park, Dunedin, Palm Harbor, Largo, Oldsmar, Tarpon Springs, and Gulf City.
Information Center:
What Happens If You Get a DUI with a CDL?
A person is driving a commercial vehicle under Florida law if the vehicle meets any of the following characteristics:
It has a declared maximum weight for purposes of registration when loaded of more than 26,000 pounds.
It has a "gross vehicle weight rating" of more than 26,000 pounds.
It is designed to carry more than 14 passengers, excluding the driver.
It must be placarded in order to transport hazardous materials.
This includes 18-wheelers, shuttle buses and vans, dump trucks, cement trucks and other large vehicles.
For most drivers, a person is considered intoxicated if his or her blood-alcohol content (BAC) is at .08 or above. However, if that person is driving a commercial vehicle, the person is considered intoxicated if he or she has a BAC at .04 or above. This heightened requirement means that, for instance, if your body size, sex and metabolism mean that you would normally be legally intoxicated after two beers, if you are driving a commercial vehicle, you are legally intoxicated after just one.
Additionally, it is illegal, under Florida Statutes § 322.62, for a person driving a commercial vehicle in Florida to have any alcohol at all in his or her system while in physical control of a commercial vehicle. The charge is a traffic infraction, punishable by a fine up to $500. That means that, hours after one drink or sometimes after using mouthwash, you could face a hefty fine if administered a DUI test.
How Long Is CDL Suspended After DUI?
If you are a commercial driver by profession, you could easily lose your job if convicted of a commercial DUI in Florida. Even if your employer is lenient on you for the mere fact of being convicted, which few are, you face an administrative license suspension of up to 18 months, and you will be completely disqualified from driving a commercial vehicle for a year. Employers are unlikely to hang on to an employee if he or she is unable to perform an essential job function for at least a year.
Additionally, you will face the penalties you would normally face for a DUI, potentially including:
Fines from $500 to $1,000
50 hours of community service.
Probation of up to a year.
Vehicle impounded for 10 days.
Required attendance for substance abuse education or treatment programs.
This is only for a first DUI. For a second or subsequent DUI, the penalties get much worse, and can include prison time. The consequences are too severe to not have an experienced St. Petersburg DUI lawyer on your side.
Can You Get a CDL with a DUI in Florida?
Florida requires those who wish to operate a commercial motor vehicle to obtain a commercial driver's license (CDL) by going through the various requirements. There are various different types of CDLS and different endorsements that are required for certain cargo. To obtain a CDL, the applicant must first get a commercial's learner's permit (CLP). CLP applicants must pass a written test, operate a CMV under the supervision of a CDL-holder, and most importantly pass a background check.
If you had a DUI in the last three years, then the background check is what may impact your ability to become a CDL holder. The Florida Highway Safety and Motor Vehicles (FLHSMV) will see your arrest, charge, and conviction if you're applying for a CDL. The department may ask you to elaborate on the charge and then they will deliberate whether you meet the requirements for a CDL. If the DUI was relatively recent, there's a pretty big chance they'll deny your application on the basis you recklessly ignored traffic laws.
What Happens If You Refuse DUI Testing as a CDL Holder?
Law enforcement uses certain chemical tests to measure blood alcohol concentration during a DUI stop. These tests are either from breath samples (breathalyzers), blood samples (blood analysis), and urine samples (urinalysis). Often your attorney will advise you to refuse DUI testing if you've been pulled over for DUI. However, CDL drivers face harsher penalties for refusing a DUI test, so it may take some more deliberating to decide if you want to comply.
If you refuse a breathalyzer or other DUI test as a commercial driver's license holder, then you'll automatically be disqualified from using your CDL for up to one year. A second refusal will result in a permanent disqualification from operating a commercial vehicle. If you submit and your BAC is .08, your license will automatically be disqualified, and you'll face DUI charges.
Additional Resources
CDL DUI Laws in Florida– Visit the official website for the Florida Statutes to learn more about driving under the influence laws that apply to commercial driver license holders (CDL). Access the site to learn the penalties for DUI, diversion programs that you may be able to apply to, the suspension periods for CDL drivers, and other important information.
FMCSA — Visit the official website for the FMCSA, which is an agency within the United States for the Department of Transportation that regulates the trucking industry across the nation. Visit this website to read about different FMCSA regulations for different CDL holders, civil penalties for breaking these regulations, and petitions for reconsideration and exemptions.
COVID-19 Updates for FLHSMV – Visit the official website for the FLHSMV to learn more about their policies regarding the COVID-19 pandemic. Access the site to learn what services are available in-person, their social distancing requirements, the Federal Motor Carrier Safety Administration (FMSCA) waiver, and the deadline extension for federal REAL ID enforcement.
DUI Defense Attorney for Commercial Drivers in Pinellas County, FL
If you are facing commercial DUI charges, contact Melina Morris of Morris Law Firm, P.A.. Both are aggressive St. Petersburg commercial DUI lawyers who will put their experience as a former prosecutor to work for you.
Call the Morris Law Firm, P.A. at (727) 592-5885 today for a free consultation with an CDL DUI defense attorney in Pinellas County, FL.
Set up your first consultation today. Morris Law Firm, P.A. accepts clients in the St. Petersburg and Tampa metropolitan area including Dunedin, Largo, Oldsmar, Tarpon Springs, Seminole, and Palm Harbor.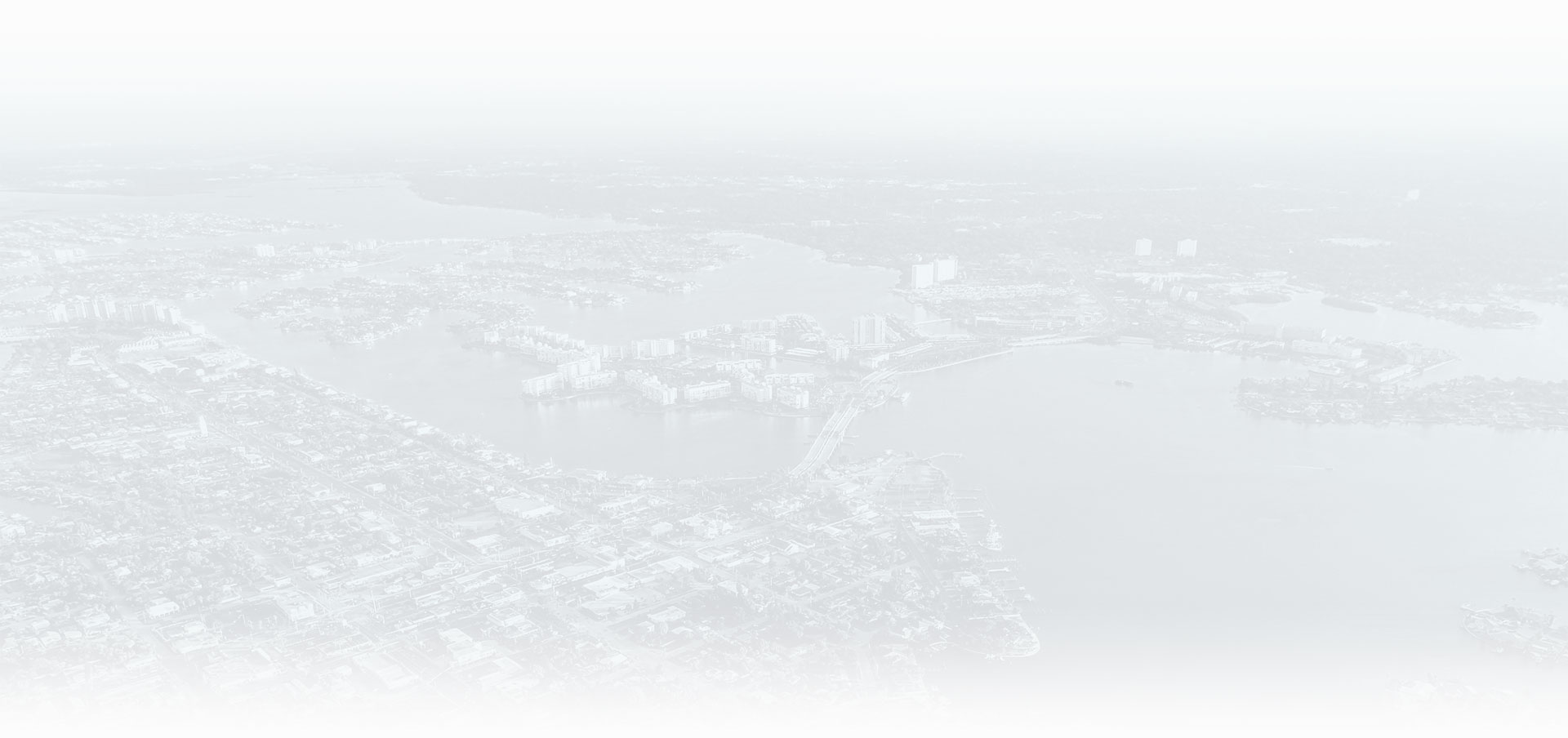 Why Choose Our Law Firm?
See the Difference Our Service Provides
FORMER STATE PROSECUTOR

Melinda Morris is a former prosecutor and has handled thousands of criminal cases from investigation through sentencing enabling us to identify weaknesses in the State's case against you.

STRATEGICALLY AGGRESSIVE

We never settle for the easiest outcome or the typical result. We know how to negotiate with the State Attorney and we will work to get you the best possible outcome.

TRUSTED & EXPERIENCED

Melinda Morris has practiced criminal law for over 20 years. Our clients trust advice that comes from experience in nearly every type of criminal case.

PERSONAL ATTENTION

We will know every client's story because we will take the time to listen and understand. You will work with your attorney one-on-one at every stage of the process.

PROMPT COMMUNICATION

You will have the cell phone number of your attorney. Your attorney will directly return your call, email, or text to answer your pressing questions.

SAME DAY REPRESENTATION

The government is wasting no time in trying to prove your guilt, a proactive defense is imperative. Prompt and decisive action from your defense attorney is of critical importance. CLient Testimonials
Hear From Real People We've Helped
At Morris Law Firm, P.A., your satisfaction is our priority! See for yourself what our clients have to say about working with us.
"Look no further than Morris Law"

Seth Shapiro is the most professional, courteous, caring attorneys I've dealt with in all of my 70 years. He did a fabulous job representing me defending me and getting charges dropped. I couldn't have dreamed of better counsel.

- Stephen on AVVO

"100% satisfied with Morris Law Group."

100% satisfied with Morris law group. Melinda was able to resolve my legal issues with no additional expenses other than my original retainer. I highly recommend this firm for professional and competent representation.

- Peter R. on Yelp

"Best legal representation"

If you want the best legal representation, look no further than Morris law firm. Melinda reassured me from the very first time we spoke over the phone. She is very professional and keeps you updated on the progress of your case. I really liked that I didn't have to reach out to her Everything was smooth, straightforward and she put my mind at ease. You'll be in good hands with her. Thank you Melinda

- Hassan on Google

"Thanks to The Morris Law Firm"

Mr.Shapiro helped my case by looking at the police body cam diligently which supported my testimony . He presented evidence to the prosecutor .I hired Seth Shapiro to defend me after a domestic battery charge in which I was wrongfully accused and arrested. My case was dismissed thankfully. .Couldn't have asked for a better outcome. This was an extreme difficult time for me. Seth Shapiro was knowledgeable and compassionate in my case. He followed up with my concerns. I would highly recommend this firm.

- Melody Z.

"Goes above and beyond"

Melinda has represented me on numerous cases and the outcome has always been great. Melinda goes above and beyond to defend your rights and get you the best possible outcome. I highly recommend hiring her.

- Shasta on Google

"They closed my case in a very short terms, for what I'm very grateful."

Morris Law Firm is a very professional and responsive. They closed my case in a very short terms, for what I'm very grateful. Strongly recommend them especially Seth Shapiro. He decreased my case from felony to misdemeanor in short terms and during 6 months my case was totally closed.

- Elina P. on Google