Violent Crimes DEFENDERS of Your Rights. Your Life. Your Future.
Violent Crimes
Any time a person harms or threatens to harm another, he or she could be charged with a violent crime. Florida law has several different violent crimes, including assault and battery, all of which could carry significant penalties. The offenses can be considered both misdemeanor and felony offenses.
Violent crimes can have consequences that are far reaching, including negatively affecting your employment, military or academic status, as well as prohibiting you from attending your child's school or recreational activities. In addition, your criminal record could make it difficult to find housing, have your record sealed or own a firearm.
Violent Crimes Defense Attorney in Pinellas County, FL
If you are facing charged for a violent crime, contact a violent crime defense lawyer at Morris Law Firm, P.A.. The attorneys at Morris Law Firm, P.A. have years of experience handling violent crime cases, and they understand what it takes to protect your future.
Melinda Morris, managing partner of the Morris Law Firm, P.A., was a State Attorney who was responsible for prosecuting a plethora of very serious violent crime offenses, beginning during the investigation process all the way through trial. Morris also received special training on prosecuting assault and battery cases while working as a State Prosecutor in Pinellas County.
Morris' inside knowledge is of critical importance and can benefit the defense of your case. She and her legal team represent clients throughout the Tampa Bay area, including St. Petersburg, Bartow, New Port Richey, Dade City, Plant City, Clearwater and other surrounding areas.
Call (727) 592-5885 to schedule a free consultation.
---
Information About Violent Crimes
---
Assault and Battery Defined by Florida Law
Often times people refer to assault and battery as one charge. However, these actually are two distinct offenses and they can be charged as either felonies or misdemeanors. These offenses are found in Section 784 of the Florida Statutes.
Generally, assault is defined as an intentional, unlawful threat by word or act to do violence to the person of another, coupled with an apparent ability to do so, and doing some act which creates a well-founded fear in such other person that such violence is imminent. According to Florida Statutes Annotated § 784.011, the use of a weapon in conjunction with the assault can enhance the charge to aggravated assault, which is a felony offense.
The offense of battery occurs when a person actually and intentionally touches or strikes another person against the will of the other. It also could occur if a person intentionally causes bodily harm to another person, according to Florida Statutes Annotated § 784.03. If serious bodily injury occurs, a weapon is used or the victim is pregnant, the charge can be enhanced to aggravated battery, which is a felony offense.
Domestic violence is a specialized form of either assault or battery, and it may be charged as a misdemeanor or a felony. In domestic violence cases, the penalties are enhanced and the consequences can be far more serious.
---
List of Violent Crimes in Florida
Florida defines certain crimes as violent if force, threats, assault, or violence was involved. Some crimes are classified as violent even though the defendant never had harmful intentions such as DUI manslaughter or vehicular manslaughter. The following is a list of violent crimes as classified under the Florida Statutes.
Kidnapping
Throwing or Discharging a Destructive Device
Lewd Lascivious Battery
Abuse of an Elderly Person
Cruelty Towards Children
Criminal Transmission of HIV
Murder
Falsely Impersonating as a Police Officer
Felony Homicide
Vehicular Manslaughter
Homicide
---
Other Violent Offenses
In Florida, violent crimes are those that involve a threat, a use or force or some physicality occurs. This means there are a variety of violent crimes on the books in Florida. In addition to assault and battery, some other violent crimes could include:
Robbery — Robbery means the taking of money or other property from a person with intent to either permanently or temporarily deprive the person or of the money or other property with the use of force, violence, assault or putting in fear. If a firearm or other weapon was used, it is considered aggravated robbery.
Carjacking — Carjacking is a robbery in which the object stolen is a motor vehicle. This charge also could apply even if the person did not successfully steal the vehicle. If the person attempted to take the property, it still could be considered carjacking.
Kidnapping — In Florida, kidnapping is considered confining, abducting or imprisoning another person forcibly, secretly or by threat. It must be proven that the accused intended to hold the victim hostage, use the victim as a shield, inflict harm, terrorize the victim or interfere with a government or political function.
False imprisonment — False imprisonment is a crime involving restraining, imprisoning or abducting a person by force or by threat of force, according to Florida Statutes Annotated § 787.02. This is similar to kidnapping, but less severe.
Disorderly conduct — Disorderly conduct is when a person commits acts of a nature to corrupt public morals, such as fighting or brawling or affects the peace and quiet of the people around them. This also is called "breach of the peace."
---
Is Burglary Considered a Violent Crime?
Often people will interchange the terms burglary and robbery when they are referring to instances of theft. However, in the state of Florida Burglary isn't defined as a violent crime whereas robbery is. Burglary is the illegal act of a person entering a building, vehicle, or other property with the intent to commit a crime. Although the crime is a felony, it's still not considered a violent offense. Only if the defendant was armed or commits assault or battery during the commission of the offense would burglary be considered a violent crime.
Robbery, on the other hand, is considered a violent crime because the defendant intentionally and unlawfully stole money or property through the use of force, violence, assault, or threat. This crime is also referred to as Strong Arm Robbery in the courts. Other robbery crimes that are considered violent include robbery by sudden snatching, robbery with a deadly weapon, robbery with a firearm, home invasion robbery, or carjacking.
---
Penalties for Violent Crimes
The penalties for violent crimes vary based on several factors, including whether or not a weapon was used to commit the crime, if the offender has a criminal record and who was the victim of the crime.
For example, robbery typically is a second-degree felony, punishable by up to 15 years in prison, a $10,000 or both. However, if a weapon was used, it could be a first-degree felony, which could mean up to 30 years in prison, a $10,000 fine or both.
Carjacking is a first-degree felony. This, again, is punishable by up to 30 years in prison. If a firearm or weapon was used, however, the sentence could be increased to life in prison.
Kidnapping also is a first-degree felony. The charge may be upgraded to a life felony if the victim was younger than 13 and was abused or raped. A life felony could mean up to life in prison, or at least 40 years in prison, plus up to $15,000 in fines.
A conviction for false imprisonment, a third-degree felony, could mean up to five years in prison, a fine of up to $5,000 or both. Disorderly conduct is a second-degree misdemeanor, punishable by up to 60 days in jail, a fine up to a $500 or both.
However, there are other consequences that could affect a person long after the court-issued punishments are completed. For instance, violent crimes will appear on all background checks which could affect a person's ability to find a job, rent a house or even apply for a loan.
Additionally, when a person is convicted of a felony, he or she could lose the right to apply for some governmental assistance and to legally possess a firearm. Doing so could result in additional criminal charges.
---
How Does COVID-19 Affect Violent Crime Rates?
The COVID-19 pandemic has put a pause on millions of Americans lives across the nation, but does it affect crime rates? Violent crimes in particular. The following is some data collected by various sources regarding violent crime stats and trends during the COVID-19 pandemic.
Data from the FBI showed that during the first six months of 2020 both murder and non-negligent homicide rates were up nearly 15 % compared to last year.
That same data revealed that there was a 4.6% jump in aggravated assault between the months of January and June in 2020.
In some major cities, gun violence has been a steady incline since the start of 2020. You can see cases of this in New York City, Chicago, and
The Council of Criminal Justice (CCJ) provided even more staggering statistics and recorded there was a 53 % jump in homicides throughout 27 major U.S. cities during the summer of 2020.
CCJ also recorded that there was a 14 % increase of aggravated assault cases in those cities as well.
The Gun Violence Archive recorded that as of September 28th, 2020 there have been 13,641 homicides or unintentional gun-related deaths this year alone.
---
Resources For Crimes of Violence
Pinellas County Sheriff's Office Victim Services — The Pinellas County Sheriff's Office provides services to victims of violent crimes, including 24-hour crisis intervention, victim's rights information and referrals.
Florida Department of Corrections Victims Services — The Office of Community Corrections provides assistance to victims of violent crimes. Assistance could include crime compensation, counseling, and notifications about the inmate.
National Center for Victims of Crimes – The National Center for Victims of Crimes works to provide resources to victims of crimes and to protect them. The organization also works to improve education and the way violent crimes are treated throughout the country.
Impact Report: COVID-19 and Crime Rates – Visit the official website for the Council of Criminal Justice (CCJ) to read up on their data collected by their National Commission on COVID-19 and Criminal Justice. Access the site to read violent crime rates and statistics during the pandemic versus prior to the pandemic, how it's affected crime trends, and possible reasons why.
Violent Crime List | Florida Statutes – Access a list of violent crimes as listed under the Florida Statutes to learn what crime is considered to be violent. Visit the statutes to look up each crimes elements, possible admissible defenses, and penalty enhancements.
---
St. Petersburg Attorney for Violent Crimes in FL
The attorneys at Morris Law Firm, P.A. are passionate about getting favorable results for their clients. They have years of experience fighting for those facing criminal charges, and they will work with you to ensure your rights are represented. If you have been charged with a violent offense, contact a St. Petersburg violent crime defense attorney at Morris Law Firm, P.A..
Call (727) 592-5885 to schedule a free consultation.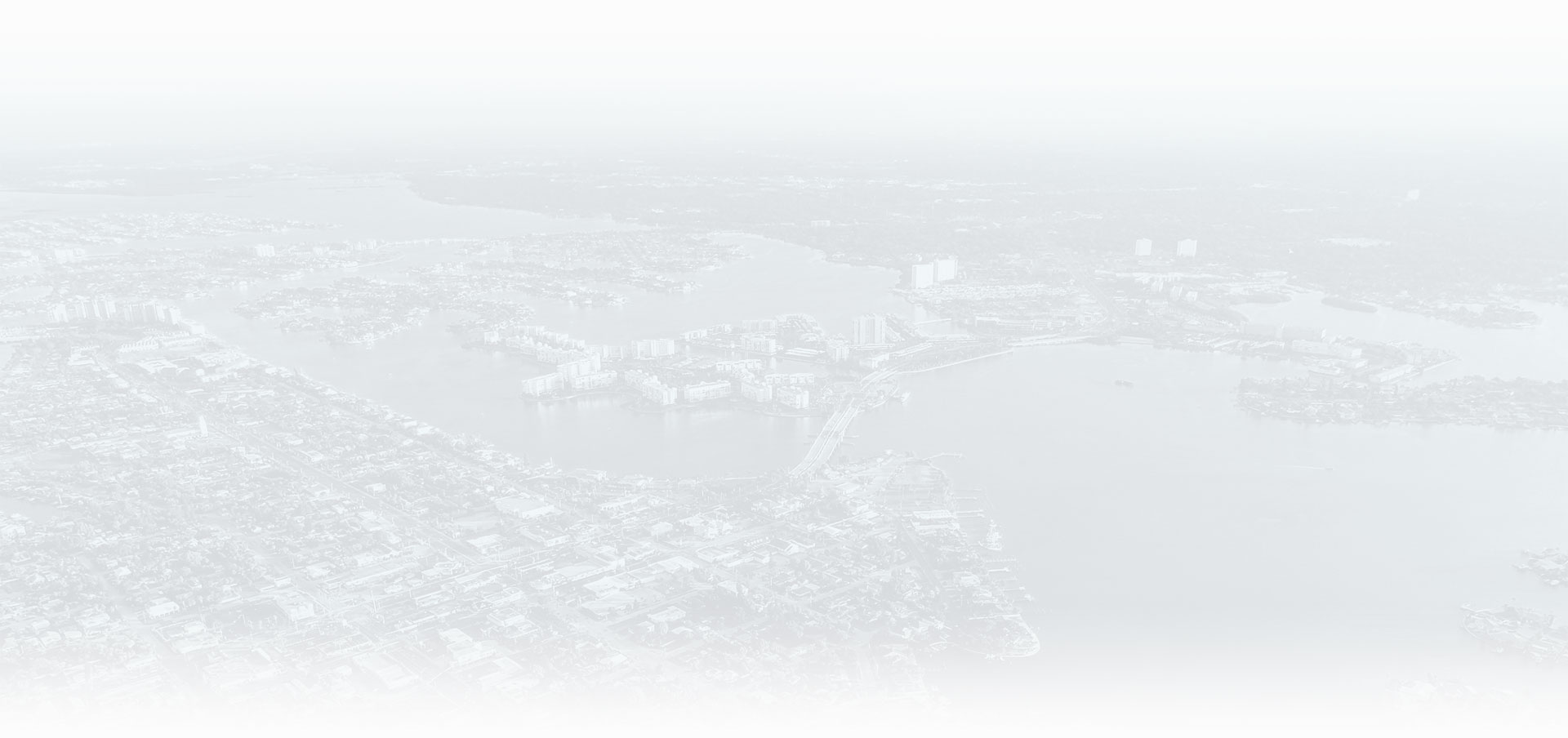 Why Choose Our Law Firm?
See the Difference Our Service Provides
FORMER STATE PROSECUTOR

Melinda Morris is a former prosecutor and has handled thousands of criminal cases from investigation through sentencing enabling us to identify weaknesses in the State's case against you.

STRATEGICALLY AGGRESSIVE

We never settle for the easiest outcome or the typical result. We know how to negotiate with the State Attorney and we will work to get you the best possible outcome.

TRUSTED & EXPERIENCED

Melinda Morris has practiced criminal law for over 20 years. Our clients trust advice that comes from experience in nearly every type of criminal case.

PERSONAL ATTENTION

We will know every client's story because we will take the time to listen and understand. You will work with your attorney one-on-one at every stage of the process.

PROMPT COMMUNICATION

You will have the cell phone number of your attorney. Your attorney will directly return your call, email, or text to answer your pressing questions.

SAME DAY REPRESENTATION

The government is wasting no time in trying to prove your guilt, a proactive defense is imperative. Prompt and decisive action from your defense attorney is of critical importance. CLient Testimonials
Hear From Real People We've Helped
At Morris Law Firm, P.A., your satisfaction is our priority! See for yourself what our clients have to say about working with us.
"Look no further than Morris Law"

Seth Shapiro is the most professional, courteous, caring attorneys I've dealt with in all of my 70 years. He did a fabulous job representing me defending me and getting charges dropped. I couldn't have dreamed of better counsel.

- Stephen on AVVO

"100% satisfied with Morris Law Group."

100% satisfied with Morris law group. Melinda was able to resolve my legal issues with no additional expenses other than my original retainer. I highly recommend this firm for professional and competent representation.

- Peter R. on Yelp

"Best legal representation"

If you want the best legal representation, look no further than Morris law firm. Melinda reassured me from the very first time we spoke over the phone. She is very professional and keeps you updated on the progress of your case. I really liked that I didn't have to reach out to her Everything was smooth, straightforward and she put my mind at ease. You'll be in good hands with her. Thank you Melinda

- Hassan on Google

"Thanks to The Morris Law Firm"

Mr.Shapiro helped my case by looking at the police body cam diligently which supported my testimony . He presented evidence to the prosecutor .I hired Seth Shapiro to defend me after a domestic battery charge in which I was wrongfully accused and arrested. My case was dismissed thankfully. .Couldn't have asked for a better outcome. This was an extreme difficult time for me. Seth Shapiro was knowledgeable and compassionate in my case. He followed up with my concerns. I would highly recommend this firm.

- Melody Z.

"Goes above and beyond"

Melinda has represented me on numerous cases and the outcome has always been great. Melinda goes above and beyond to defend your rights and get you the best possible outcome. I highly recommend hiring her.

- Shasta on Google

"They closed my case in a very short terms, for what I'm very grateful."

Morris Law Firm is a very professional and responsive. They closed my case in a very short terms, for what I'm very grateful. Strongly recommend them especially Seth Shapiro. He decreased my case from felony to misdemeanor in short terms and during 6 months my case was totally closed.

- Elina P. on Google