Restraining Order Protective Order DEFENDERS of Your Rights. Your Life. Your Future.
Restraining Order / Protective Order
When a person is accused of a domestic violence offense, he or she could face more consequences than just criminal penalties. After an incident, the alleged victim could seek a protective order. This order could create new restrictions for the accused and even force the person to leave his or her home.
These orders can be complicated and overbearing. Even one minor violation could mean additional criminal penalties. If someone is seeking a protective order against you, it is important to know the battle you face.
These orders can be complicated and overbearing. Even one minor violation could mean additional criminal penalties. If someone is seeking a protective order against you, it is important to know the battle you face.
Protective Order Defense Attorneys in Pinellas County, FL
If you were served with a temporary injunction for protection from any court in Pinellas County, contact an experienced St. Petersburg protective order defense attorney at Morris Law Firm, P.A..
Our attorneys can help you understand the temporary order and fight against a permanent order. The consequences of a final injunction for protection can be serious, and your future could be seriously jeopardized.
Morris Law Firm, P.A. represents men and women in domestic violence injunction or restraining order hearings throughout the greater Tampa Bay area, including Pinellas County, Manatee County, Sarasota County, Pasco County and Hillsborough County.
Call (727) 592-5885 to schedule a free initial consultation with an experienced domestic violence defense lawyer.
---
Information About Protective Orders
What Are Protective Orders?
In Pinellas County, injunctions for protection are filed with the Clerk of the Court. The complaining witness will often obtain assistance with the process through the Domestic Violence Unit of the State Attorney's Office.
After an instance of family violence or domestic violence, the victim can seek a protective order against the person who allegedly caused the harm. According to Florida Statute §741.28, domestic violence is an act defined as any sort of violence, including offenses like assault and battery or cyberstalking, against a family or household member.
The law is very specific about who qualifies for a domestic violence charge. According to state law, the term household member can include the following people:
People who are related by blood or marriage
People who are presently residing together as a family
People who have resided together in the past as if a family
Spouses, or a husband and wife
Former spouses, or ex-husbands and ex-wives
People who share a common child
Under state law, the victim has the right to petition for an order of protection, which often is called a "restraining order" or a "no-contact order." This can be done if he or she has reasonable cause to believe there is in imminent danger of becoming a victim of violence again.
The person who files the petition and is seeking the court's protection is called the petitioner. The person who is served with the petition and must respond to the allegation is called the respondent. The goal of the order is the restrict interaction between the petitioner and the respondent.
Possible Injunctions in a Protective Order
Anyone served with a Florida temporary injunction for protection against domestic violence should read the order carefully. The document will tell you what you can and cannot do. In most of these cases, the judge will grant the temporary request for a restraining order, meaning the judge can order you not to contact the petitioner. This type of contact could include:
In person
Via telephone
Through text message
Social media platforms, like Instagram or Facebook
Through gifts
Mailing letters
Through a third party
Additionally, anyone served with a restraining order or a temporary injunction for protection against domestic violence may be prohibited from going to certain locations named in the order. For instance, even if the two live together, the respondent may be banned from his or her home. Some places he or she may not be able to go include:
The petitioner's home
The petitioner's place of business or school
The school or daycare facility used by the petitioner's children
Other specific places listed in the order
Being within 100 feet of the petitioner or the petitioner's vehicle
The order could apply even if the petitioner invites the respondent to his or her home or any other location named in the court order. Agreeing to this could be a violation of the protective order, which could mean additional penalties. Only the judge can change the temporary restraining order.
Steps of the Protective Order Process
When a temporary order is issued, the respondent does not initially have the opportunity to present his or her side of the story. If a person receives notice of a temporary order, he or she must abide by its restrictions. Failing to do so could mean criminal charges. This often will last up to 15 days.
The judge likely will schedule a hearing within those 15 days to determine the future of the order. At the hearing, the judge will decide whether or not to issue a final injunction, which could last indefinitely or for an established amount of time. These final injunctions could mean serious consequences, including:
Prevention from visiting your children
Requirement to pay child support
Application for citizenship could be affected
Could face deportation
Employment, career and educational opportunities could be affected
Could lose professional license if you are a teacher, lawyer, member of the military, law enforcement officer or are involved in the health care profession
May be unable to work in certain fields
The respondent has the right to attend these hearings with legal counsel. His or her attorney can help the respondent fight the order and show the court why the tough restrictions are not needed. This could be beneficial in getting the order dismissed.
Even if you are unable to testify at the hearing, your attorney still can cross-examine the witnesses against you, present other evidence, request certain relief and make sure the court has a full and complete picture of the events before granting relief to the petitioner in the form of a restraining order.
Fighting the Final Restraining Order
The respondent will have an opportunity to contest the continuation of the protective order during a hearing, but he or she must attend the hearing. You have a right to retain a private attorney to represent you at the protective order hearing under Florida law for any case in the Tampa Bay area. This could be beneficial in getting positive results at the hearing.
Your attorney has the right in many cases to take the deposition of the petitioner or any witnesses the petitioner intends to call at the restraining order or protective order hearing. Your attorney can subpoena witnesses to testify on your behalf, including any law enforcement officer who may provide favorable testimony.
Additionally, your attorney can present other evidence including phone messages, phone records, pictures, or other documents that show the petitioner's claims are false or exaggerated. This evidence could be crucial in proving the order is unnecessary.
If the petitioner and respondent share a child, the petitioner may be requesting child support. The respondent will need to defend himself or herself against that action so that a fair child support determination can be entered. In many of these cases, the respondent must provide a financial affidavit, pay stubs, tax returns, proof of income and other financial documents. The petitioner can also be forced to provide such documents during any hearing on the issue of child support.
If the petitioner and respondent own property together, the court hearing the request for a protective order against domestic violence also may enter orders related to that property including a home, car title or deeds to other shared property.
Resources for Protective Order Hearings
State Attorney's Office for the Sixth Judicial Circuit in Pinellas County, Florida
Victim Advocate Office — (727) 592-5885
Police Victim Advocates:
Clearwater, FL(727) 592-5885Pinellas Park, FL(727) 592-5885Pinellas County Sheriff's Office(727) 592-5885St. Petersburg, FL(727) 592-5885
Clerk of Court — (727) 592-5885
Civil Court Records
315 Court Street
Clearwater, FL 33756
Phone: (727) 592-5885
Pinellas North County Branch
29582 U.S. 19 North
Clearwater, FL 33761
Phone: (727) 592-5885
Pinellas County Criminal Justice Center
14250 49th St. North
Clearwater, FL 33762
Phone: (727) 592-5885
St. Petersburg Branch of the Clerk's Office
545 First Avenue North
St. Petersburg, FL 33701
Phone: (727) 592-5885
Child Abuse —(727) 592-5885
Florida Domestic Violence Hotline —(727) 592-5885
Gulf Coast Legal Services:
Clearwater Office for Gulf Coast Legal Services(727) 592-5885St. Petersburg Office for Gulf Coast Legal Services(727) 592-5885
Finding a Protective Order Defense Lawyer in Pinellas County, FL
If you have been served with a temporary injunction for protection against domestic violence, repeat violence or dating violence in the greater Tampa Bay area, contact skilled St. Petersburg restraining order defense lawyer Melinda Morris of Morris Law Firm, P.A..
Melinda Morris, a former prosecutor, has years of experience handling all aspects of domestic violence cases. Her knowledge of both sides of the law can help you fight a protective order and help keep your liberties.
Call (727) 592-5885 to schedule a free consultation today.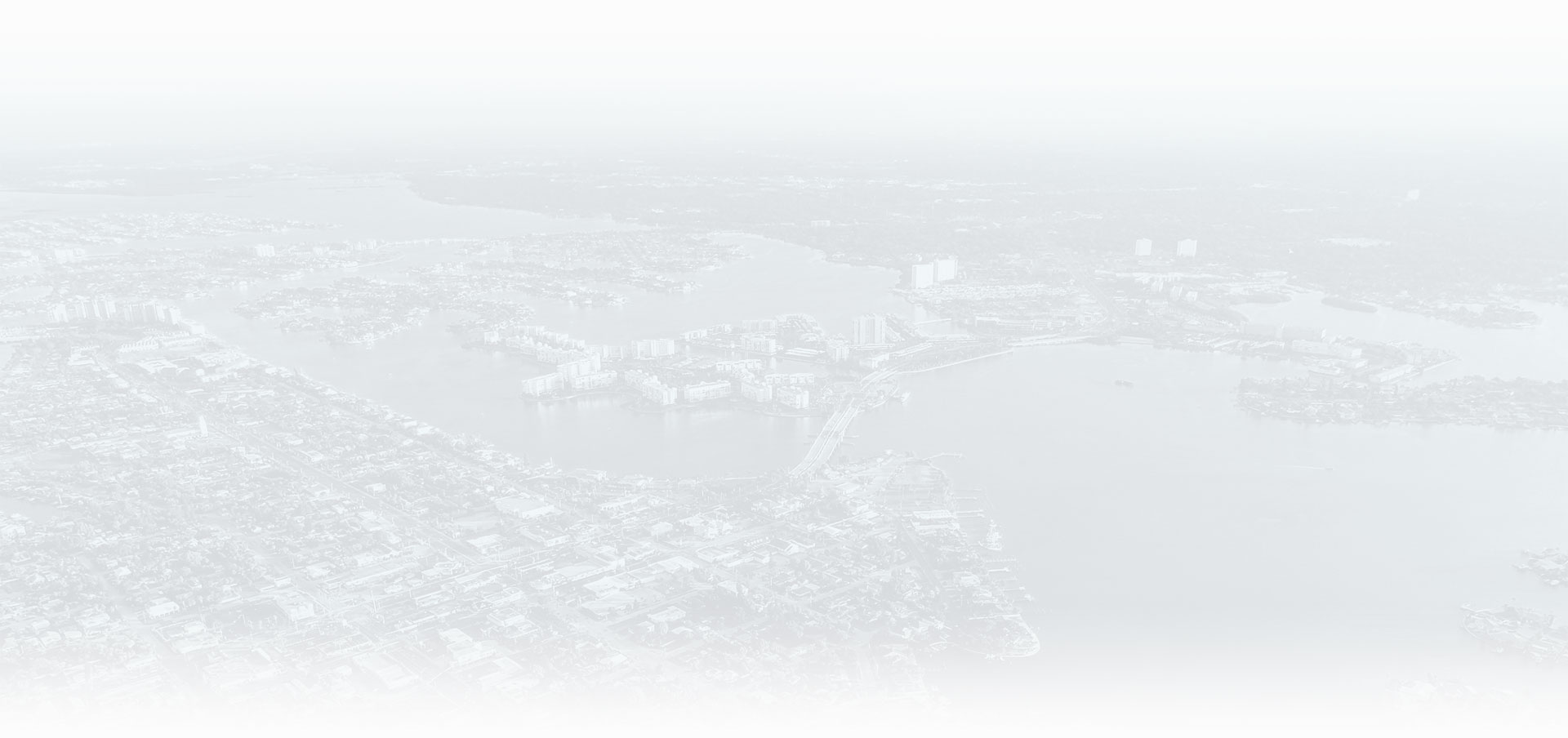 Why Choose Our Law Firm?
See the Difference Our Service Provides
FORMER STATE PROSECUTOR

Melinda Morris is a former prosecutor and has handled thousands of criminal cases from investigation through sentencing enabling us to identify weaknesses in the State's case against you.

STRATEGICALLY AGGRESSIVE

We never settle for the easiest outcome or the typical result. We know how to negotiate with the State Attorney and we will work to get you the best possible outcome.

TRUSTED & EXPERIENCED

Melinda Morris has practiced criminal law for over 20 years. Our clients trust advice that comes from experience in nearly every type of criminal case.

PERSONAL ATTENTION

We will know every client's story because we will take the time to listen and understand. You will work with your attorney one-on-one at every stage of the process.

PROMPT COMMUNICATION

You will have the cell phone number of your attorney. Your attorney will directly return your call, email, or text to answer your pressing questions.

SAME DAY REPRESENTATION

The government is wasting no time in trying to prove your guilt, a proactive defense is imperative. Prompt and decisive action from your defense attorney is of critical importance. CLient Testimonials
Hear From Real People We've Helped
At Morris Law Firm, P.A., your satisfaction is our priority! See for yourself what our clients have to say about working with us.
"Look no further than Morris Law"

Seth Shapiro is the most professional, courteous, caring attorneys I've dealt with in all of my 70 years. He did a fabulous job representing me defending me and getting charges dropped. I couldn't have dreamed of better counsel.

- Stephen on AVVO

"100% satisfied with Morris Law Group."

100% satisfied with Morris law group. Melinda was able to resolve my legal issues with no additional expenses other than my original retainer. I highly recommend this firm for professional and competent representation.

- Peter R. on Yelp

"Best legal representation"

If you want the best legal representation, look no further than Morris law firm. Melinda reassured me from the very first time we spoke over the phone. She is very professional and keeps you updated on the progress of your case. I really liked that I didn't have to reach out to her Everything was smooth, straightforward and she put my mind at ease. You'll be in good hands with her. Thank you Melinda

- Hassan on Google

"Thanks to The Morris Law Firm"

Mr.Shapiro helped my case by looking at the police body cam diligently which supported my testimony . He presented evidence to the prosecutor .I hired Seth Shapiro to defend me after a domestic battery charge in which I was wrongfully accused and arrested. My case was dismissed thankfully. .Couldn't have asked for a better outcome. This was an extreme difficult time for me. Seth Shapiro was knowledgeable and compassionate in my case. He followed up with my concerns. I would highly recommend this firm.

- Melody Z.

"Goes above and beyond"

Melinda has represented me on numerous cases and the outcome has always been great. Melinda goes above and beyond to defend your rights and get you the best possible outcome. I highly recommend hiring her.

- Shasta on Google

"They closed my case in a very short terms, for what I'm very grateful."

Morris Law Firm is a very professional and responsive. They closed my case in a very short terms, for what I'm very grateful. Strongly recommend them especially Seth Shapiro. He decreased my case from felony to misdemeanor in short terms and during 6 months my case was totally closed.

- Elina P. on Google