Medical Marijuana DEFENDERS of Your Rights. Your Life. Your Future.
Florida Medical Marijuana
It's illegal to possess, sell, or consume marijuana in Florida. However, if you have a medical marijuana card you can use cannabis in a limited capacity. The state of Florida legalized marijuana in 2017 with Amendment 2, which allowed people with certain medical conditions to utilize cannabis for medicinal purposes.
While medical marijuana is legal, it's still illegal to consume marijuana recreationally. Cannabis is a controlled substance under Florida law and possessing it can result in penalties. If you are interested in getting a medical marijuana card, it's recommended that you're familiar with the rules and regulations.
Attorney for Medical Marijuana in Pinellas County, Florida
Were you recently arrested for a marijuana-related crime? Do you have a medical marijuana card? If so, then you may want to contact an experienced criminal defense attorney. You have a right to use your medical cannabis. Protect your rights and health with Morris Law Firm, P.A..
The attorneys at Morris Law Firm, P.A. have practiced law for years in Florida's criminal courts. Our attorneys take a detailed and thorough approach with each of our client's cases. With our knowledge and experience we can create a strong defense for you.
Call us today at (727) 592-5885 to schedule a free consultation.
Morris Law Firm, P.A. defends people from various drug crimes throughout the greater Pinellas County area including Clearwater, Largo, Bradenton, Palm Harbor and St. Petersburg.
Overview of Medical Marijuana in Florida
---
How Does Medical Marijuana Work in Florida?
In 2016, voters passed the Florida Medical Marijuana Legalization Initiative or Amendment 2. The amendment expanded the qualifying medical conditions for Florida's medical marijuana program. Before this, medical marijuana was only available for a very small group of patients.
Amendment 2 become effective on January 3, 2017. Floridians can now access medical marijuana if they have a valid prescription. You can receive either low-THC cannabis or medical marijuana in the program. What separates the two is the potency of THC. Medical marijuana has significantly more THC than low-THC products.
You can only get a medical marijuana prescription from a qualified physician. However, it can't just be any physician. You must get a prescription from a physician that's certified to prescribe cannabis. The physician will then register you in the Compassionate Care Registry that is run by the U.S. Department of Health.
You can only receive a medical marijuana card if you have one of the following conditions.
Crohn's disease;
Multiple sclerosis;
Amyotrophic lateral sclerosis;
Parkinson's disease;
Post-traumatic stress disorder;
Positive status for human immunodeficiency virus (HIV)
Acquired immune deficiency syndrome (AIDS)
Chronic nonmalignant pain;
Medical conditions that are of the same class or kind to the ones above; or
A terminal medical condition that is diagnosed by another physician other than the one prescribing the medical marijuana.
Florida has stringent rules on how medical marijuana can be used. Smoking marijuana is prohibited. It can only be consumed through extract, capsule, topical creams or vaporization. You're also not allowed to ingest medical marijuana in a public area.
---
Medical Marijuana Regulations in Florida
Florida's medical marijuana program has strict regulations for patients. Failure to follow the rules set forth by the Florida Department of Health could result in you losing your card. Listed below are the rules for consuming medical marijuana in Florida.
You cannot smoke any medical marijuana;
You cannot transfer your medical marijuana to another person;
You cannot use cannabis that wasn't acquired at a medical marijuana treatment center;
You must follow your physician's instructions when consuming cannabis; and
You cannot consume medical marijuana in a public place.
---
Necessity Defense and Cannabis in Florida
Recreational marijuana is still a crime in Florida with serious penalties. In some cases, law enforcement may charge you for using your medical marijuana. While you may have a medical marijuana card, you could still face legal consequences. If this happens you may be able to utilize the necessity defense.
The necessity defense states the offender was forced to do the crime because of circumstances beyond their control. The defense establishes the offender had to decide between two "evils" and choosing to consume marijuana caused less harm than the alternative.
The Florida Standard Jury Instructions Chapter 3.6(k) states that you must prove all of the following elements to use the necessity defense:
You believed a danger or emergency existed that you didn't cause;
The danger or emergency had the potential to cause significant harm on you;
The harm would have been imminent, real and impending;
You had no reasonable means to avoid the danger or emergency except to commit the crime; and
The harm that you avoided outweighed the harm caused by committing the crime.
---
Criminal Penalties for Marijuana in Florida
Non-medical cannabis use is illegal in the state of Florida. The Florida Statute § 893.03 states possessing less than 20 grams of marijuana is a first-degree misdemeanor. A first-degree misdemeanor is punishable by:
Up to 12 months in jail; and
A fine of up to $1,000.
If you possess more than 20 grams but less than 25 pounds, then it's a third-degree felony. A third-degree felony is punishable by:
Up to five years in prison; and
A fine of up to $5,000.
---
Additional Resources
Office of Medical Marijuana Use – Visit the official website for the Office of Medical Marijuana Use to learn more about medicinal cannabis. Access the site to learn about the patient registry, information for physicians and answers to frequently asked questions.
SB 8-A Medical Use of Marijuana – Visit the official website for the Florida Senate to access the bill for Medical Marijuana. Enter the site to read the original bill, view any amendments and other related bills in the senate.
---
Lawyer for Medical Marijuana in St. Petersburg, Florida
If you or someone you know has been arrested for using your medical marijuana, it's crucial that you contact an experienced criminal defense attorney. If you are convicted, you may face steep fines and possible incarceration. Don't be idle in this legal process. Contact the attorneys at Morris Law Firm, P.A. today.
The attorneys at Morris Law Firm, P.A. have a strong focus in criminal defense. We have defended numerous clients in drug offenses for years. Our attorneys will utilize our skills, resources and knowledge to develop a strong defense strategy.
Contact us now at (727) 592-5885 for a free consultation.
Morris Law Firm, P.A. accepts clients throughout the greater St. Petersburg area and surrounding communities including Bradenton, Palm Harbor, Clearwater, and Bradenton.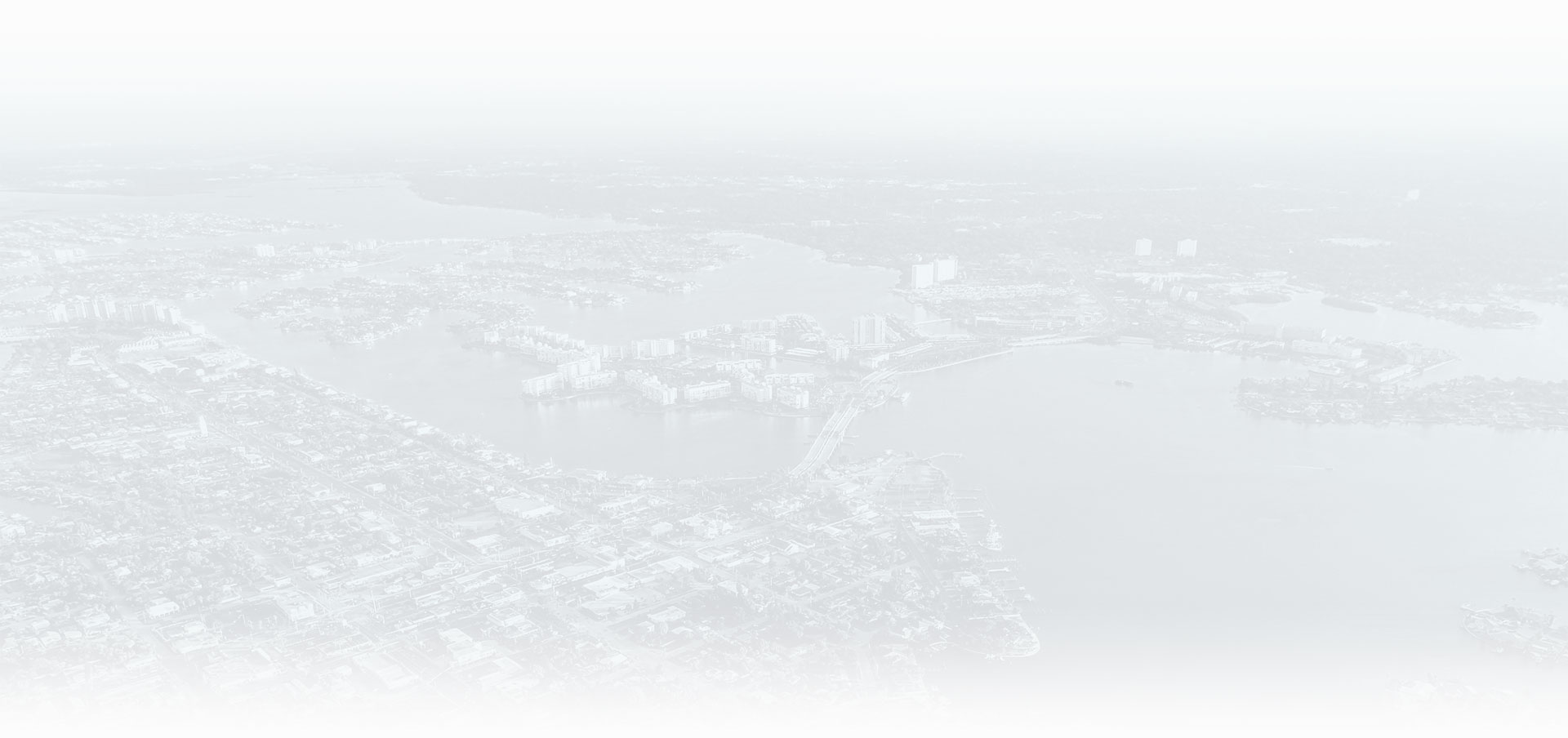 Why Choose Our Law Firm?
See the Difference Our Service Provides
FORMER STATE PROSECUTOR

Melinda Morris is a former prosecutor and has handled thousands of criminal cases from investigation through sentencing enabling us to identify weaknesses in the State's case against you.

STRATEGICALLY AGGRESSIVE

We never settle for the easiest outcome or the typical result. We know how to negotiate with the State Attorney and we will work to get you the best possible outcome.

TRUSTED & EXPERIENCED

Melinda Morris has practiced criminal law for over 20 years. Our clients trust advice that comes from experience in nearly every type of criminal case.

PERSONAL ATTENTION

We will know every client's story because we will take the time to listen and understand. You will work with your attorney one-on-one at every stage of the process.

PROMPT COMMUNICATION

You will have the cell phone number of your attorney. Your attorney will directly return your call, email, or text to answer your pressing questions.

SAME DAY REPRESENTATION

The government is wasting no time in trying to prove your guilt, a proactive defense is imperative. Prompt and decisive action from your defense attorney is of critical importance. CLient Testimonials
Hear From Real People We've Helped
At Morris Law Firm, P.A., your satisfaction is our priority! See for yourself what our clients have to say about working with us.
"Look no further than Morris Law"

Seth Shapiro is the most professional, courteous, caring attorneys I've dealt with in all of my 70 years. He did a fabulous job representing me defending me and getting charges dropped. I couldn't have dreamed of better counsel.

- Stephen on AVVO

"100% satisfied with Morris Law Group."

100% satisfied with Morris law group. Melinda was able to resolve my legal issues with no additional expenses other than my original retainer. I highly recommend this firm for professional and competent representation.

- Peter R. on Yelp

"Best legal representation"

If you want the best legal representation, look no further than Morris law firm. Melinda reassured me from the very first time we spoke over the phone. She is very professional and keeps you updated on the progress of your case. I really liked that I didn't have to reach out to her Everything was smooth, straightforward and she put my mind at ease. You'll be in good hands with her. Thank you Melinda

- Hassan on Google

"Thanks to The Morris Law Firm"

Mr.Shapiro helped my case by looking at the police body cam diligently which supported my testimony . He presented evidence to the prosecutor .I hired Seth Shapiro to defend me after a domestic battery charge in which I was wrongfully accused and arrested. My case was dismissed thankfully. .Couldn't have asked for a better outcome. This was an extreme difficult time for me. Seth Shapiro was knowledgeable and compassionate in my case. He followed up with my concerns. I would highly recommend this firm.

- Melody Z.

"Goes above and beyond"

Melinda has represented me on numerous cases and the outcome has always been great. Melinda goes above and beyond to defend your rights and get you the best possible outcome. I highly recommend hiring her.

- Shasta on Google

"They closed my case in a very short terms, for what I'm very grateful."

Morris Law Firm is a very professional and responsive. They closed my case in a very short terms, for what I'm very grateful. Strongly recommend them especially Seth Shapiro. He decreased my case from felony to misdemeanor in short terms and during 6 months my case was totally closed.

- Elina P. on Google