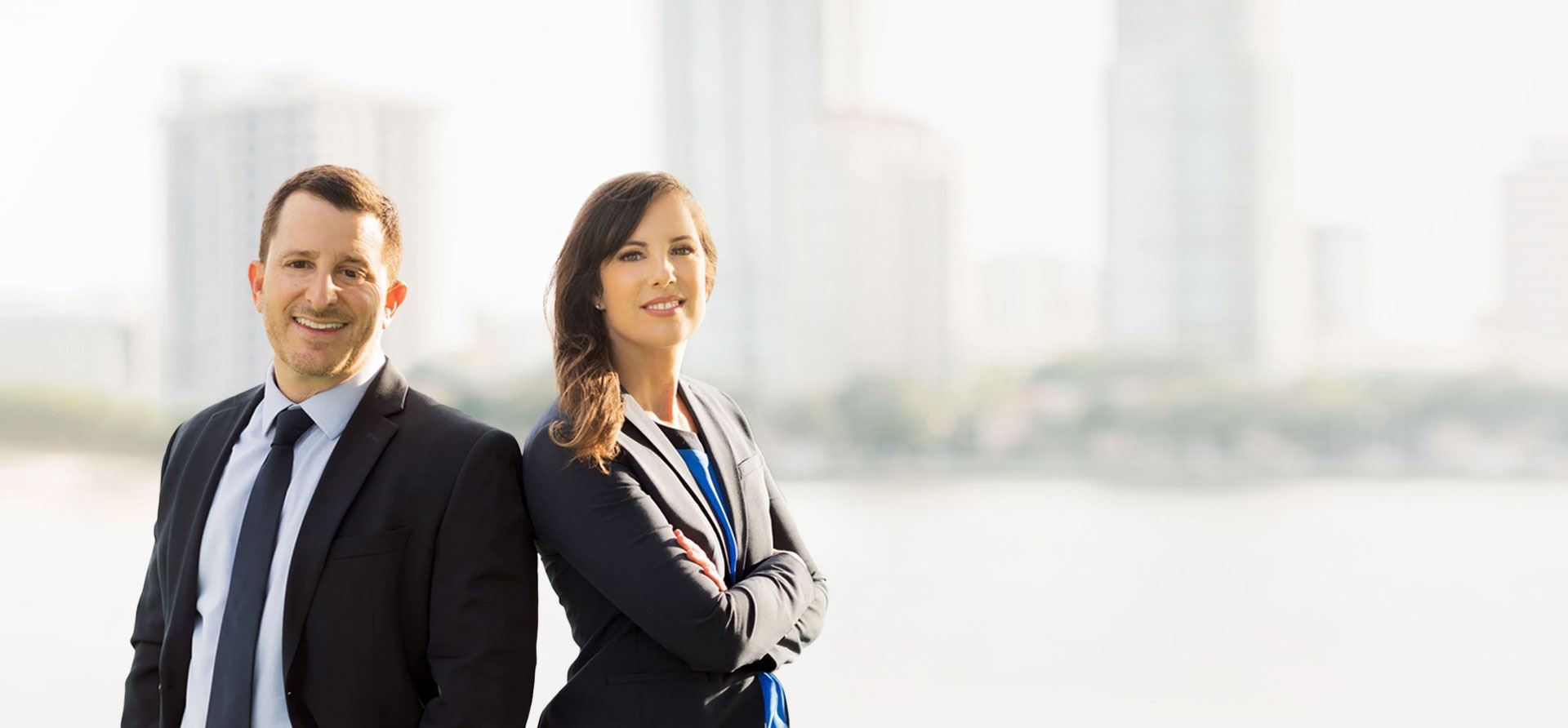 Defenders OF YOUR RIGHTS. YOUR LIFE. YOUR FUTURE. ST. PETERSBURG, FL DEFENSE LAWYERS
Criminal Defense Attorneys in St. Petersburg, FL
Facing criminal charges can be overwhelming. A simple arrest does not mean you will be convicted or face the penalties that come with a conviction. Whether you are facing a misdemeanor offense, such as DUI, or a serious felony drug crime, you have a lot at stake. If you or a family member are facing criminal charges, it is important to consider all of your legal options.
You owe it to yourself to seek the services of an experienced and dedicated criminal attorney who will never settle for an easy outcome or the typical result. Our criminal defense attorney in St. Petersburg, FL, will work one-on-one with you to make sure your rights are preserved and fight to have your charges reduced or even dropped. We fight cases throughout Pinellas County and the surrounding counties in the Tampa Bay Area.
Free Initial Legal Consultation
During your free initial consultation, our criminal defense firm will determine an affordable, flexible payment plan that provides you qualified legal representation. Based on the unique facts and circumstances of your case, our defense attorney will develop a plan for the best possible outcome. We will take over all aspects of your case by tracking it in the court system, analyzing the state's evidence, preparing defense motions and entering negotiations with the state, all in an effort to minimize the impact on you.
Morris Law Firm, P.A. provides a free initial consultation at our criminal defense firm. Call (727) 592-5885 to learn how our criminal defense attorneys in St. Petersburg, FL can help you! Call now!
"Look no further than Morris Law"

Seth Shapiro is the most professional, courteous, caring attorneys I've dealt with in all of my 70 years. He did a fabulous job representing me defending me and getting charges dropped. I couldn't have dreamed of better counsel.

- Stephen on AVVO

"100% satisfied with Morris Law Group."

100% satisfied with Morris law group. Melinda was able to resolve my legal issues with no additional expenses other than my original retainer. I highly recommend this firm for professional and competent representation.

- Peter R. on Yelp

"Best legal representation"

If you want the best legal representation, look no further than Morris law firm. Melinda reassured me from the very first time we spoke over the phone. She is very professional and keeps you updated on the progress of your case. I really liked that I didn't have to reach out to her Everything was smooth, straightforward and she put my mind at ease. You'll be in good hands with her. Thank you Melinda

- Hassan on Google

"Thanks to The Morris Law Firm"

Mr.Shapiro helped my case by looking at the police body cam diligently which supported my testimony . He presented evidence to the prosecutor .I hired Seth Shapiro to defend me after a domestic battery charge in which I was wrongfully accused and arrested. My case was dismissed thankfully. .Couldn't have asked for a better outcome. This was an extreme difficult time for me. Seth Shapiro was knowledgeable and compassionate in my case. He followed up with my concerns. I would highly recommend this firm.

- Melody Z.

"Goes above and beyond"

Melinda has represented me on numerous cases and the outcome has always been great. Melinda goes above and beyond to defend your rights and get you the best possible outcome. I highly recommend hiring her.

- Shasta on Google
Why Choose Our Law Firm?
See the Difference Our Service Provides
FORMER STATE PROSECUTOR

Melinda Morris is a former prosecutor and has handled thousands of criminal cases from investigation through sentencing enabling us to identify weaknesses in the State's case against you.

STRATEGICALLY AGGRESSIVE

We never settle for the easiest outcome or the typical result. We know how to negotiate with the State Attorney and we will work to get you the best possible outcome.

TRUSTED & EXPERIENCED

Melinda Morris has practiced criminal law for over 20 years. Our clients trust advice that comes from experience in nearly every type of criminal case.

PERSONAL ATTENTION

We will know every client's story because we will take the time to listen and understand. You will work with your attorney one-on-one at every stage of the process.

PROMPT COMMUNICATION

You will have the cell phone number of your attorney. Your attorney will directly return your call, email, or text to answer your pressing questions.

SAME DAY REPRESENTATION

The government is wasting no time in trying to prove your guilt, a proactive defense is imperative. Prompt and decisive action from your defense attorney is of critical importance.
cases we handle
Dedicated to Criminal Defense
Case Results
Throughout the years, the Morris Law Firm has defended individuals for a variety of criminal offenses. For your reference, we have added many of our previous case results to this website. These case results are a sample of Melinda Morris' and Seth Shapiro's representation in St. Petersburg, Clearwater, Largo and and throughout Pinellas County, Hillsborough County, Sarasota County, Manatee County, and surrounding communities.
Disclaimer: The Florida Bar does not approve or review the case results that criminal defense attorneys provide on their website. As you learn more about our recent case results and statements regarding the quality of our work, please be aware of each of the following:
The facts and circumstances of your case may differ from the facts and circumstances of the cases we discuss here.
Not all results are provided.
The case results discussed here are not necessarily representative of the results obtained in all cases.
Each case is different and must be evaluated and handled on its own merit.
Reduced to Reckless Driving DUI

Facts: The client is a distinguished college professor from Ohio. The client arrived in Tampa for a vacation. As he was leaving the airport client bumped a pole at the parking attendant's station at Tampa International Airport and unbeknownst to him security was summoned. Police for Tampa International Airport conducted a DUI investigation wherein client admitted to two glasses of wine on his flight and then agreed to and performed field sobriety exercises.

Reduced to Reckless Driving DUI

Facts: Police responded after client's vehicle got stuck on an embankment. Police requested Field Sobriety Tests, client refused. Client was arrested on suspicion of DUI. Police requested a Breathalyzer test that client also refused. Client faced a DUI conviction, drivers license suspension, probation, and fines.

Possession of Marijuana – Nolle Prosequi Drug Crimes

Facts: The client was on probation for a previous felony charge of Possession of Marijuana when he was arrested again for Possession of Marijuana during a traffic violation and subsequent search of the client's vehicle. The client faced a felony Violation of Probation on the original charge along with the new charges. The State Attorney was seeking jail time on the felony Violation of Probation.

Jury Trial – Not Guilty Verdict DUI

Facts: Client was in a motorcycle accident. Police responded to the scene of the accident and believed the client to be impaired. Client refused Field Sobriety Tests and Breathalyzer tests. Client admitted to two beers and taking a prescription pill earlier in the day. Client was a commercial drivers license holder (CDL) and if convicted faced losing his CDL and thus his job.

Battery Charges Reduced Juvenile Crimes

Facts: Sixteen-year-old client was arrested for Battery on a Law Enforcement Officer. It was alleged client created a disturbance at school during the FCAT and when the officer physically removed her from the classroom client reacted by biting the police officer.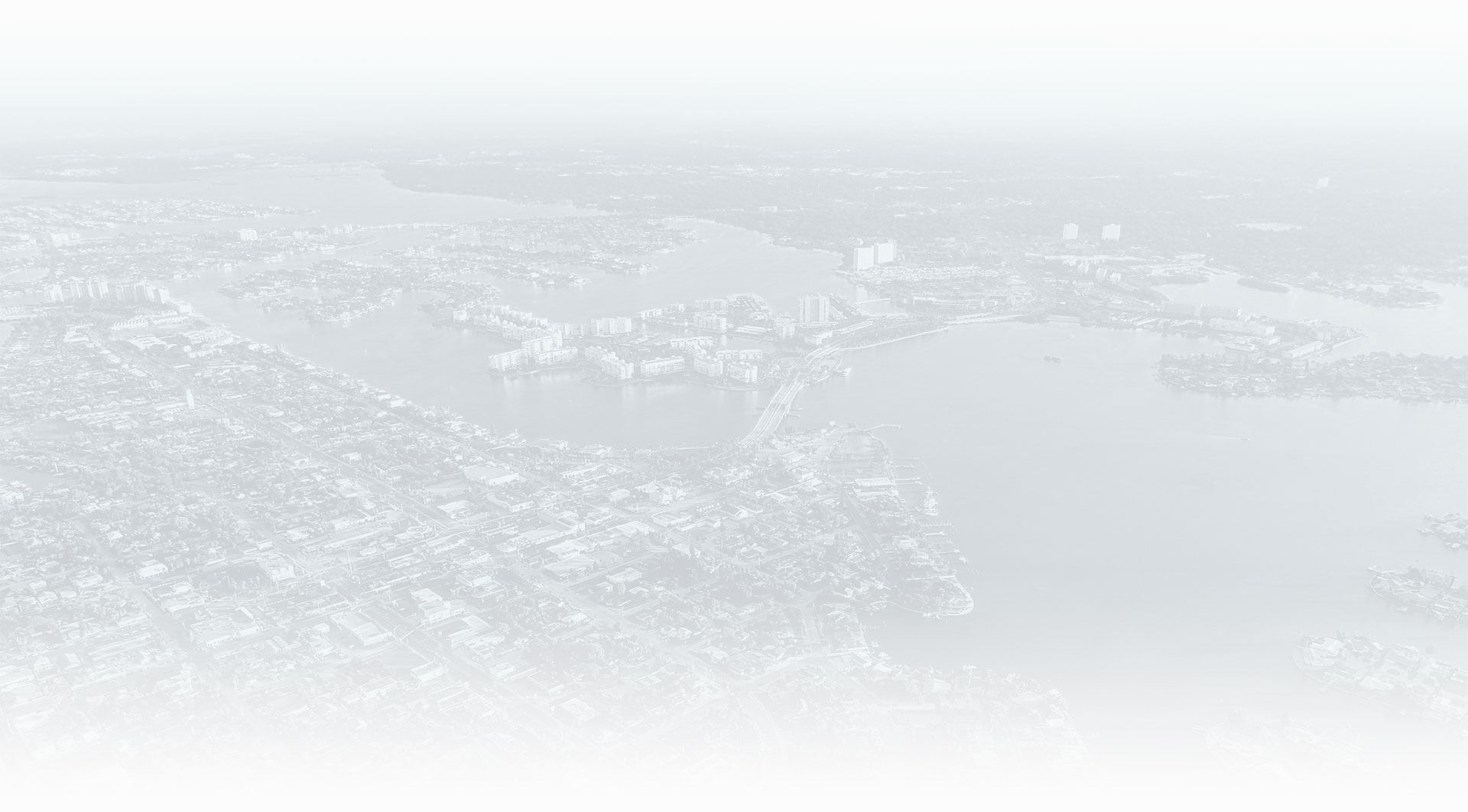 Personal, One-On-One Attention
At Morris Law Firm, P.A., your concerns are our highest priorities. We understand the immense stress that a criminal charge can bring. The experienced criminal defense attorneys of Morris Law Firm, P.A. will be there with you every step of the way, fighting to protect your future from the possibility of prison, jail, fines and a criminal record. Whether you are facing a DUI in St. Petersburg or a felony offense in Clearwater, our skilled and dedicated attorneys are here to help. Contact a compassionate and knowledgeable criminal defense lawyer at Morris Law Firm, P.A., located in the Greater Tampa Bay area. Call (727) 388-4736 to schedule a free consultation.
Former Prosecutor Fighting for the Accused
Melinda Morris, the managing partner of Morris Law Firm, P.A., is an experienced criminal defense attorney and former Assistant State Attorney with the Sixth Judicial Circuit in Clearwater, Florida. As a former prosecutor, Melinda has handled thousands of criminal cases from investigation through sentencing. She entered private practice to focus exclusively on criminal defense after gaining valuable experience as a prosecutor in Pinellas County. Melinda's extensive knowledge of the Florida criminal justice system enables her to identify weaknesses in the State Attorney's case. She uses her 20+ years of experience as an attorney to pursue the best possible outcome for clients. Melinda is a strong advocate for her clients, no matter the charge. She has represented those facing a variety of felony and misdemeanor offenses, including DUI charges, drug offenses, domestic violence and white collar crimes. As a criminal defense attorney, she also works with clients in sealing criminal records and probation violations.
Drunk Driving and DUI Defense Attorney in St. Petersburg, FL
One of the most common criminal offenses in Florida is driving under the influence. This offense is heavily prosecuted and can carry a wide variety of penalties and repercussions. A conviction for DUI can be a heavy burden when applying for a job or even continuing your education. Melinda Morris is skilled on both sides of the law when it comes to DUI charges. As a state attorney, she served on the DUI Manslaughter / Vehicular Homicide squad and was responsible for prosecuting serious cases, beginning with the investigation through the trial phase. Additionally, she received special training on prosecuting DUI cases from the state. This inside knowledge and experience allows her to fight for the rights of clients facing a variety of DUI-related charges, including DUI with property damage, commercial DUI and even out-of-state visitor DUI. She understands how prosecutors work in these cases, and she knows how to build a strong defense against the charges.
What Is an Arraignment?
An arraignment is a formal court proceeding in which a person who has been accused of a crime is brought before a judge to hear the charges against them and to enter a plea. The arraignment is one of the early stages in the criminal justice process and serves several important purposes:
Charges Presentation: During the arraignment, the charges against the defendant are read aloud in court. The judge ensures that the defendant is informed of the specific allegations and the nature of the crimes they are accused of committing.
Plea Entry: The defendant is asked to enter a plea to the charges. The three possible pleas are typically:

Guilty: The defendant admits to committing the crimes as charged.
Not Guilty: The defendant denies the charges and requests a trial to contest their guilt.
No Contest (Nolo Contendere): The defendant neither admits nor denies the charges but accepts the legal consequences as if they were guilty. This plea is often used to avoid admitting guilt in potential civil lawsuits that may arise from the same incident.

Bail Determination: If the defendant is in custody, the arraignment is an opportunity for the judge to address bail. The judge may decide whether to release the defendant on bail or on their own recognizance (without bail) until the trial or other court hearings.
Appointment of Defense Attorney: If the defendant doesn't have an attorney, the judge may inform them of their right to an attorney and, if necessary, appoint a public defender if the defendant qualifies.
Scheduling of Future Hearings: Depending on the defendant's plea, the judge may schedule future court dates, such as a pre-trial conference, motions hearings, or a trial.
Reading of Rights: In some jurisdictions, the defendant's constitutional rights, such as the right to remain silent and the right to an attorney, are reiterated during the arraignment.
It's important to note that the arraignment is not a trial. Its purpose is to ensure that the defendant understands the charges against them, to establish a plea, and to set the course for the subsequent stages of the legal process. If the defendant pleads not guilty, further court proceedings will follow, including pre-trial hearings, evidence discovery, and potentially a trial where the evidence will be presented and the question of guilt or innocence will be determined by a judge or jury.
Protecting the Rights of Out-of-State Clients
If you have been charged with a crime or have an outstanding warrant in Florida, but currently reside outside of Florida, we still can represent you in your criminal case. Morris Law Firm, P.A. may be able to appear in court on your behalf, ensuring you will not have to return to Florida to deal with your criminal charges. Our attorneys can make the process of dealing with criminal charges easier. We can correspond with you via e-mail and phone to effectively provide you experienced criminal defense representation. We are adamant about keeping you informed and working to defend your rights. This can significantly reduce the burden you face and allow you to move on with your life, while our criminal defense firm defends your freedom and record.
OUR FREE DUI E-BOOK
Based on our experience in the practice area of DUI defense, the Morris Law Firm wrote a book – What You Must Know If You Have Been Arrested For DUI – A Former State Prosecutor's Guide to DUI Charges in Florida – created with the intent to provide critical information about DUI arrests and legal proceedings in Florida to our clients and potential clients.