Clearwater Domestic Violence Arrests DEFENDERS of Your Rights. Your Life. Your Future.
Domestic Violence Arrests Clearwater
Clearwater is a bustling city located on the northwest side to both Tampa and St. Petersburg. The city has an array of sights, but it's police department is always vigilant for people committing crimes. Even family disputes can result in a domestic violence arrest if the officers at the scene decide you're the primary aggressor.
If you've been accused of committing a domestic violence offense, then it's imperative you take steps to build a strong defense now. Domestic violence convictions can lead to expensive fines, possible jail time and even a restraining order. If the other party was injured, then you'll automatically be sentenced to at least five days in jail. Don't take these charges lightly or it could cost you your future. Contact an experienced criminal defense attorney today to assess your legal options.
Attorney for Domestic Violence Arrests in Clearwater, Florida
A domestic violence conviction can have lasting effects past the statutory penalties. Many people with a domestic violence conviction on their record have issues gaining or maintaining employment. Others find themselves the subject of a protective injunction so they're unable to live in their shared home or visit their children.
Protect yourself today by finding skilled and knowledgeable defense lawyer. We recommend you reach out to the attorneys at Morris Law Firm, P.A.. Our lawyers have been representing those accused of domestic violence for years. We will sit with you, answer your legal questions and build a formidable defense for your case. Call us now at (727) 592-5885 to set up a free consultation.
Morris Law Firm, P.A. accepts clients throughout the Pinellas County area including Clearwater, St. Petersburg, Largo, Belleair and Palm Harbor.
Overview of Domestic Violence Arrests in Clearwater, FL
---
Domestic Violence Arrest Statistics in Clearwater, Florida
A domestic violence crime is any threat, harassment or act of violence geared towards a family member. It can include family by blood such as parents or children, but it also incorporates people who are family by marriage such as spouses or in-laws. People with shared children or who are or were previously in a relationship also fit the criteria of a domestic violence victim.
The Florida Department of Law Enforcement (FDLE) has recorded arrest and conviction data for domestic violence offenses since 1998. These were collected thanks to the Uniform Crime Reporting (UCR) program, which is run by the Federal Bureau of Investigations. The program details domestic violence arrest data by type of offense and jurisdiction. The following is some domestic violence arrest statistics pulled from UCR for both Clearwater and Pinellas County.
Clearwater:
Clearwater Police arrested a total of 464 people of domestic violence crimes in 2017;
Out of those arrests, 361 of them were for simple battery;
93 of them were for aggravated battery;
It was found that 5 people were arrested for threatening a family member; and
The Police arrested 5 people for rape or sexual assault allegations
Pinellas County:
In 2017, Pinellas County arrested 3,658 people for domestic violence crimes;
Out of those arrests, 3,096 of them were for battery;
It was found that 466 of the arrests were for aggravated battery;
57 of the arrests were for a type of threat or assault;
There were 22 arrests related to rape or sexual assault;
8 arrests were related to stalking incidents; and
Pinellas County accused 6 people of domestic violence-related murder
Penalties for Domestic Violence Battery in Florida
One of the most common types of domestic violence crimes is battery. The legal definition for battery can be found under Florida Statute 784.03, which states a person is guilty of domestic violence-related battery if he or she:
Intentionally strikes or touches a family or household member without their consent; or
Intentionally causes bodily harm to another family or household member
As you can see, the definition of battery is quite vague. A person can be accused of battery for simply grabbing another's arm without consent or throwing something that accidentally struck that person. This can lead to unnecessary arrests by law enforcement.
Battery is a first-degree misdemeanor, which is punishable by:
Up to one year in jail; and
A fine of up to $1,000
The crime can be enhanced to aggravated battery if the crime involved:
A deadly weapon;
The victim sustained great bodily harm; or
The victim was pregnant during the offense
In Florida, a "deadly weapon" is anything that can be used or threatened in a way likely to produce death or great bodily harm. Usually, a firearm is referred to as a deadly weapon. However, dangerous instruments such as knives or broken glass bottles can be defined as a deadly weapon as well.
Aggravated battery is a second-degree felony, which can result in:
Up to 15 years in prison; and
A fine of up to $10,000
If a firearm was involved in the offense, your prison sentencing could be extended because of the 10-20-life enhancement. This law states crimes involving a firearm must have a mandatory minimum prison sentence which includes:
A minimum of 10 years if the person possessed a firearm;
A minimum of 20 years if the firearm discharged; and
A minimum of 25 years if someone was injured or killed by the firearm
It's hard to believe, but Florida law has additional penalties for domestic violence crimes. A domestic violence conviction can also result in the following collateral consequences:
A mandatory minimum of 5 days in jail if injury was caused;
Completion of a 29 Week Batterers Intervention Program;
Ineligibility to ever have your criminal record sealed or expunged;
Forfeit all rights to firearms while on probation; and
Revocation of a concealed weapons permit
Domestic Violence Injunctions in Florida
Many domestic violence arrests don't just lead to criminal charges, but an injunction. A protective injunction is another term for a restraining order. It's a court order that prohibits you from being near the alleged victim. If you're served with an injunction, it's likely you will be barred from doing any of the following:
Committing any acts or threats of violence against the victim;
Live in a shared residence with the victim;
Defacing or destroying the victim or their family or friend's property;
Communicate or attempt to communicate with the alleged victim in person or over electronic communication such as text messaging or instant messaging;
Not come within 500 feet of the victim's home;
Not come within 500 feet of the victim's place of employment;
Not come within 500 feet of the victim's family or their residence;
Not come within 500 feet of the victim's children or their child care facility; and
Owning a firearm or a concealed weapons permit
Violating an injunction will result in additional and separate criminal charges. A violation will result in a first-degree misdemeanor, which can lead to up to one year in jail and a $1,000 fine.
Additional Resources
National Hotline for Domestic Violence – Visit the official website for the National Domestic Violence Hotline, a non-profit organization committed to helping victims of domestic violence. Access their site to learn more about the hotline, resources for victims and stories by survivors.
Domestic Violence Laws in Florida – Visit the official website for Online Sunshine, a collection of Florida's state laws. Access the site to read the statutes on what domestic violence is defined as, how a domestic violence offense can cause a marriage to be void and the minimum term of imprisonment for domestic violence offenses.
Domestic Violence Lawyer in Clearwater, Florida
A domestic violence accusation could disrupt your whole life. Don't let these accusations uproot everything you've worked for and call Morris Law Firm, P.A.. Our defense attorneys can create a strong defense plan to suit your case's needs. We will look through all our resources and exhaust any leads until we've created a strong defense for you.
Contact us now at (727) 592-5885 to set up a free consultation. We practice throughout the greater Clearwater area such as St. Petersburg, Oldsmar, Belleair, and Palm Harbor.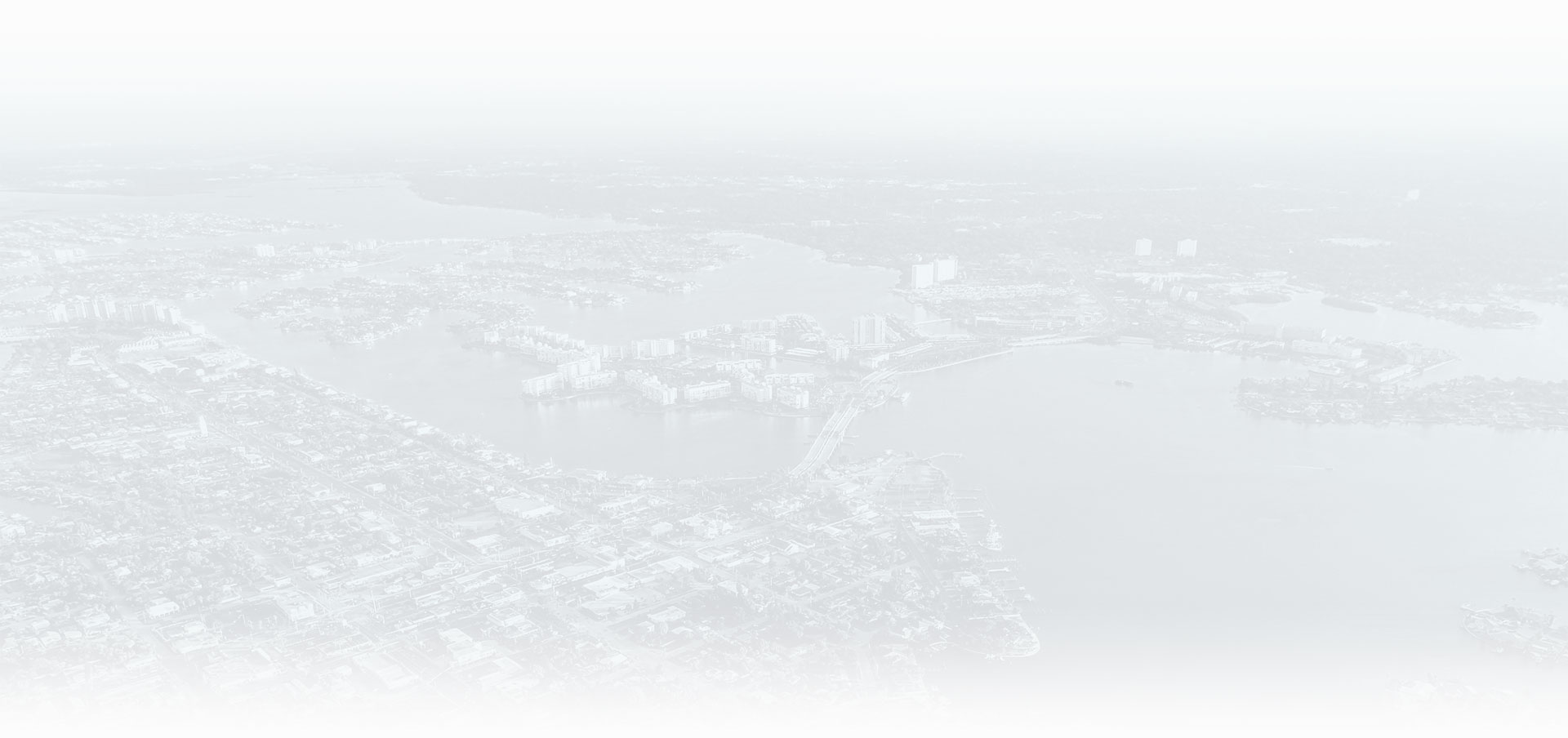 Why Choose Our Law Firm?
See the Difference Our Service Provides
FORMER STATE PROSECUTOR

Melinda Morris is a former prosecutor and has handled thousands of criminal cases from investigation through sentencing enabling us to identify weaknesses in the State's case against you.

STRATEGICALLY AGGRESSIVE

We never settle for the easiest outcome or the typical result. We know how to negotiate with the State Attorney and we will work to get you the best possible outcome.

TRUSTED & EXPERIENCED

Melinda Morris has practiced criminal law for over 20 years. Our clients trust advice that comes from experience in nearly every type of criminal case.

PERSONAL ATTENTION

We will know every client's story because we will take the time to listen and understand. You will work with your attorney one-on-one at every stage of the process.

PROMPT COMMUNICATION

You will have the cell phone number of your attorney. Your attorney will directly return your call, email, or text to answer your pressing questions.

SAME DAY REPRESENTATION

The government is wasting no time in trying to prove your guilt, a proactive defense is imperative. Prompt and decisive action from your defense attorney is of critical importance. CLient Testimonials
Hear From Real People We've Helped
At Morris Law Firm, P.A., your satisfaction is our priority! See for yourself what our clients have to say about working with us.
"Look no further than Morris Law"

Seth Shapiro is the most professional, courteous, caring attorneys I've dealt with in all of my 70 years. He did a fabulous job representing me defending me and getting charges dropped. I couldn't have dreamed of better counsel.

- Stephen on AVVO

"100% satisfied with Morris Law Group."

100% satisfied with Morris law group. Melinda was able to resolve my legal issues with no additional expenses other than my original retainer. I highly recommend this firm for professional and competent representation.

- Peter R. on Yelp

"Best legal representation"

If you want the best legal representation, look no further than Morris law firm. Melinda reassured me from the very first time we spoke over the phone. She is very professional and keeps you updated on the progress of your case. I really liked that I didn't have to reach out to her Everything was smooth, straightforward and she put my mind at ease. You'll be in good hands with her. Thank you Melinda

- Hassan on Google

"Thanks to The Morris Law Firm"

Mr.Shapiro helped my case by looking at the police body cam diligently which supported my testimony . He presented evidence to the prosecutor .I hired Seth Shapiro to defend me after a domestic battery charge in which I was wrongfully accused and arrested. My case was dismissed thankfully. .Couldn't have asked for a better outcome. This was an extreme difficult time for me. Seth Shapiro was knowledgeable and compassionate in my case. He followed up with my concerns. I would highly recommend this firm.

- Melody Z.

"Goes above and beyond"

Melinda has represented me on numerous cases and the outcome has always been great. Melinda goes above and beyond to defend your rights and get you the best possible outcome. I highly recommend hiring her.

- Shasta on Google

"They closed my case in a very short terms, for what I'm very grateful."

Morris Law Firm is a very professional and responsive. They closed my case in a very short terms, for what I'm very grateful. Strongly recommend them especially Seth Shapiro. He decreased my case from felony to misdemeanor in short terms and during 6 months my case was totally closed.

- Elina P. on Google