Ignition Interlock Device DEFENDERS of Your Rights. Your Life. Your Future.
St. Petersburg Ignition Interlock Device Lawyer
Fatalities caused by drunk driving are always preventable deaths, and lawmakers have historically attempted to further reduce these figures by increasing the possible penalties in hopes of discouraging motorists from getting behind the wheel when they have consumed alcohol. One study by the National Highway Traffic Safety Administration (NHTSA) found that roughly one-third of all drivers arrested for driving under the influence (DUI) are repeat offenders and one out of every eight intoxicated drivers in fatal crashes had a prior drunk driving conviction within the previous three years.
Florida is one of many states that now require certain offenders convicted of DUI to install ignition interlock devices (IIDs) in all vehicles they own or regularly drive. These devices are essentially in-vehicle breathalyzers that prevent automobiles from starting until the driver has passed a breath test of his or her blood alcohol content (BAC).
Any DUI conviction can carry significant fines and other costs for an alleged offender, and an IID requirement only adds to that financial burden. If you have been charged with drunk driving in the Tampa area, Morris Law Firm, P.A. can fight to avoid or minimize the amount of time you would be required to install an IID on your motor vehicle.
Our Pinellas County ignition interlock device attorneys aggressively defend clients throughout the greater St. Petersburg area as well as Hillsborough County, Manatee County, and many surrounding communities in Florida.
You can have Melinda Morris review your case during a free, confidential consultation by calling (727) 592-5885 today.
---
Florida Ignition Interlock Device Information Center
Ignition Interlock Device Installation Requirements in Pinellas County
Florida Statute § 316.193 establishes certain minimum periods of time that people convicted of DUI will be required to have IIDs installed in their vehicles. The court will have final say over the length of time that motorists must keep the devices installed in their automobiles.
The statutory minimums are generally determined by the number of times an alleged offender has been convicted of DUI as well as his or her BAC during his or her last arrest. IID installation will generally be required in the following cases:
First Conviction — If an alleged offender's BAC was less than 0.15, then IID installation is only required if it is ordered by the court. However, if there was a minor in vehicle or the alleged offender's BAC was 0.15 or higher, then an IID will be required for a minimum of six months.
Second Conviction — If an alleged offender's BAC was less than 0.15, then IID installation is required for at least one year. However, if the BAC was 0.15 or higher, then the IID must be installed for a minimum of two years.
Third Conviction — IID required for at least two years, regardless of BAC.
Fourth or Subsequent Conviction — IID must be installed for minimum of five years, regardless of BAC.
Costs of Ignition Interlock Device in Florida
IIDs can prove to be extremely expensive items to maintain for many people. Unfortunately, the Florida DUI statute clearly states that these costs are at the "sole expense" of convicted offenders.
The fees associated with installing and maintaining an IID in the Sunshine State generally include:
Installation — Approximately $75;
Deposit — $100 refundable upon return of equipment, although people may instead pay a $5 monthly insurance charge;
Interlock Fee — $12; and
Monthly IID Calibration — Approximately $72.50.
These prohibitive costs frequently lead to many offenders who cannot afford such payments to simply drive without an IID or a valid license. However, this is a very ill-advised alternative as any person who is stopped by police while driving in violation of an IID requirement can face significant penalties that potentially make already difficult situations exponentially worse.
If you cannot afford the high costs of installing and maintain an IID, you may be able to have your lawyer convince the court to apply the payment of these fees toward any fines imposed because of a DUI conviction.
What are the Penalties for Ignition Interlock Device Violations in Florida?
People with IIDs in their vehicles are not only required to blow into the devices to start their automobiles, but the machines will also require random "rolling retests" while they are driving. The first such retest often occurs within five to 10 minutes of the vehicle being started, and additional retests will be requested every 20 to 30 minutes thereafter.
Types of Ignition Interlock Device Violations
All test results are recorded by the IID company and violations are reported to the Florida Department of Highway Safety and Motor Vehicles (DHSMV). Florida Statute § 316.1937(6) identifies all of the following activities as being unlawful:
Tampering with, or circumventing the operation of a court-ordered IID;
Requesting or soliciting any other person to blow into an IID or starting a motor vehicle equipped with the device for the purpose of providing the convicted offender with an operable motor vehicle;
Knowingly leasing or lending a motor vehicle to a person who has had his or her driving privilege restricted by an IID requirement, unless the vehicle is equipped with a functioning, certified IID.
Any of the above violations are punishable by fines of between $250 and $500 per violation as well as other possible criminal penalties.
Additionally, most IIDs are set with a 0.025 BAC threshold—although judges have the power to set this limit even lower for certain offenders. If a person submits a breath sample that exceeds this amount, he or she will be locked out of starting or using the vehicle.
DHSMV will also impose the following fees for violations:
First Violation — $25 appointment fee;
Second or Subsequent Violations — $25 monthly appointment fee;
Second Violation — $55 appointment and case management plan development fee;
Third or Subsequent Violation — $55 appointment and treatment referral fee;
IID Treatment Referral — $5 Driver Risk Inventory re-test (if prior Driver Risk Inventory is more than six months old)
It is also important to note that any missed appointment essentially doubles the amount of the fee.
Find an Ignition Interlock Device Lawyer in St. Petersburg
Are you concerned about possibly having to install an IID in your motor vehicle after being recently arrested for DUI in Florida? You will want to work with experienced legal counsel who can fight to minimize the length of time the court will order you to have one of these devices—or possibly help you having to install one in the first place.
Morris Law Firm, P.A. represents clients in and around St. Petersburg, including Clearwater, Sarasota County, Pasco County, and many surrounding areas. Call (727) 592-5885 right now to have our Pinellas County ignition interlock device attorneys provide a complete evaluation of your case during a free consultation.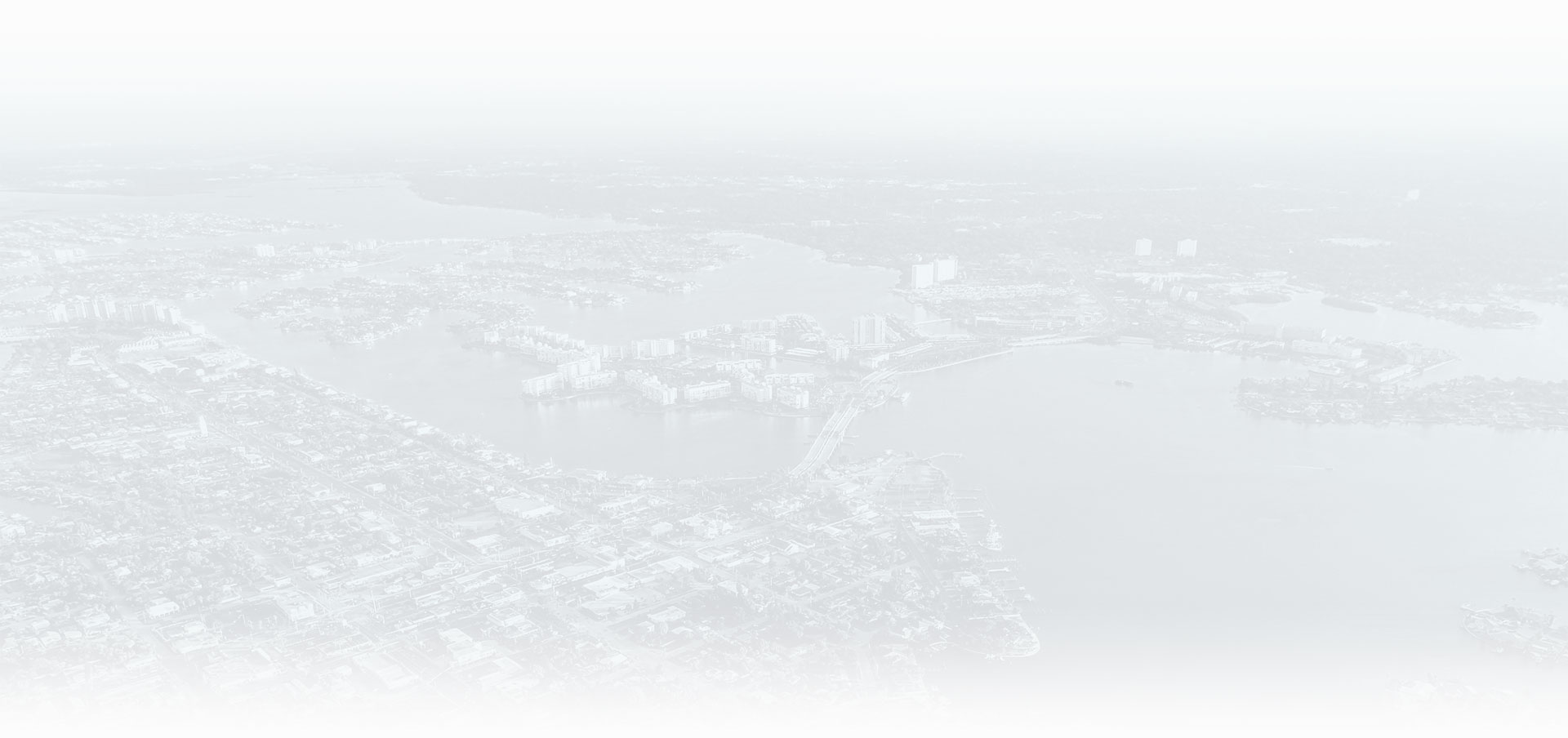 Why Choose Our Law Firm?
See the Difference Our Service Provides
FORMER STATE PROSECUTOR

Melinda Morris is a former prosecutor and has handled thousands of criminal cases from investigation through sentencing enabling us to identify weaknesses in the State's case against you.

STRATEGICALLY AGGRESSIVE

We never settle for the easiest outcome or the typical result. We know how to negotiate with the State Attorney and we will work to get you the best possible outcome.

TRUSTED & EXPERIENCED

Melinda Morris has practiced criminal law for over 20 years. Our clients trust advice that comes from experience in nearly every type of criminal case.

PERSONAL ATTENTION

We will know every client's story because we will take the time to listen and understand. You will work with your attorney one-on-one at every stage of the process.

PROMPT COMMUNICATION

You will have the cell phone number of your attorney. Your attorney will directly return your call, email, or text to answer your pressing questions.

SAME DAY REPRESENTATION

The government is wasting no time in trying to prove your guilt, a proactive defense is imperative. Prompt and decisive action from your defense attorney is of critical importance. CLient Testimonials
Hear From Real People We've Helped
At Morris Law Firm, P.A., your satisfaction is our priority! See for yourself what our clients have to say about working with us.
"Look no further than Morris Law"

Seth Shapiro is the most professional, courteous, caring attorneys I've dealt with in all of my 70 years. He did a fabulous job representing me defending me and getting charges dropped. I couldn't have dreamed of better counsel.

- Stephen on AVVO

"100% satisfied with Morris Law Group."

100% satisfied with Morris law group. Melinda was able to resolve my legal issues with no additional expenses other than my original retainer. I highly recommend this firm for professional and competent representation.

- Peter R. on Yelp

"Best legal representation"

If you want the best legal representation, look no further than Morris law firm. Melinda reassured me from the very first time we spoke over the phone. She is very professional and keeps you updated on the progress of your case. I really liked that I didn't have to reach out to her Everything was smooth, straightforward and she put my mind at ease. You'll be in good hands with her. Thank you Melinda

- Hassan on Google

"Thanks to The Morris Law Firm"

Mr.Shapiro helped my case by looking at the police body cam diligently which supported my testimony . He presented evidence to the prosecutor .I hired Seth Shapiro to defend me after a domestic battery charge in which I was wrongfully accused and arrested. My case was dismissed thankfully. .Couldn't have asked for a better outcome. This was an extreme difficult time for me. Seth Shapiro was knowledgeable and compassionate in my case. He followed up with my concerns. I would highly recommend this firm.

- Melody Z.

"Goes above and beyond"

Melinda has represented me on numerous cases and the outcome has always been great. Melinda goes above and beyond to defend your rights and get you the best possible outcome. I highly recommend hiring her.

- Shasta on Google

"They closed my case in a very short terms, for what I'm very grateful."

Morris Law Firm is a very professional and responsive. They closed my case in a very short terms, for what I'm very grateful. Strongly recommend them especially Seth Shapiro. He decreased my case from felony to misdemeanor in short terms and during 6 months my case was totally closed.

- Elina P. on Google