DUI Reckless Driving Reduction DEFENDERS of Your Rights. Your Life. Your Future.
DUI Reduction to Reckless Driving
A DUI conviction in Florida can have consequences that are far-reaching, affecting both your personal and professional life. After a Pinellas County DUI arrest, you may be wondering what your options are. Depending on the circumstances of your case, you may be eligible for a reduction of your DUI charges to a reckless driving charge. An experienced St. Petersburg area DUI defense attorney can sort through the details of your case to determine if a reduction to wet reckless or another option is available for your Pinellas County DUI charge.
Pinellas County DUI Reduction to Reckless Lawyer
A DUI conviction is serious, but there may be other options available to your case, such as an amendment to reckless driving or dismissal for lack of evidence, before a guilty DUI adjudication is made. Melinda Morris of Morris Law Firm, P.A. has over a decade of experience on both sides of the courtroom. If you have been charged with DUI in Pinellas County, Manatee County, Pasco County, Hillsborough County, or Sarasota County, Melissa Morris and the knowledgeable DUI defense attorneys of Morris Law Firm, P.A. will use their understanding of how area prosecutors build their cases to your defense's advantage, including plea bargaining a DUI charge down to reckless driving.
To schedule your free consultation on what Melissa Morris and the DUI defense attorneys of Morris Law Firm, P.A. in St. Petersburg can do for your DUI, call (727) 592-5885 today.
---
Florida DUI Defined
In Florida, there are two qualifications that a person must meet in order to be charged with DUI according to Fla. Stat. § 316.193. The first is that the person must be in actual physical control of the vehicle. Actual physical control is not limited to just driving; rather, a Florida driver is in actual physical control of a vehicle if they are in the car and capable of operating it, or if they are close enough to the vehicle to operate it.
The second is that the individual must be impaired by alcohol or controlled substances. Impairment is when normal faculties such as walking, hearing, talking, and depth perception are inhibited. Alcohol impairment is assumed if the individual has a blood or breath alcohol content (BAC) level over the legal limit – .08 or higher – even if the alleged offender doesn't feel impaired or show signs of impairment.
There are many variables involved in proving you are guilty of DUI beyond a reasonable doubt in court. An experienced DUI defense lawyer serving Pinellas County can fight to have certain evidence dismissed or your DUI charge amended to reckless driving.
Comparing Florida DUI and Wet Reckless Consequences
A first or second DUI charge in Florida is generally a misdemeanor of the first or second degree with special DUI penalties required by statute, depending on the case. A person convicted of their first DUI in Florida with a BAC of .08 – .15 can usually expect the following penalties:
$500 – $1000 fine
180 days -1-year driver's license suspension
Up to 10-day vehicle impoundment
Up to 6 months of probation and/or prison time
Possible ignition interlock device
Community service hours
Alcohol awareness and/or treatment programs
Penalties for a first DUI with a BAC of .15 or higher and for any subsequent DUI offense are more stringent. Additionally, for employment purposes, a DUI is considered a first-degree misdemeanor which you must report on many Florida job and insurance applications. There is also the social stigma of a DUI conviction to consider. A DUI, therefore, comes with many statutory and other consequences.
Reckless driving, however, is generally a second-degree misdemeanor or lower, and is a lesser offense than DUI. Reckless driving in Florida is defined in Fla. Stat. § 316.192 as the operation of a motor vehicle with a willful or wanton disregard for the safety of persons or property, and is punishable by:
First offense:

$25 – $100 fine, and/or
Up to 90 days of prison, OR
Not more than 6 months of probation
4 points added to your driving record

Second or subsequent offense:

$50 – $1,000 fine and/or
Up to 6 months of prison
4 points added to your driving record
It is possible for the prosecution to offer you a DUI reduction to reckless by amending your DUI charge to a reckless driving charge. This is known as a wet reckless. Generally, with a wet reckless, the prosecution still acknowledges the involvement of alcohol or drugs and may require DUI-related sanctions such as a DUI class in addition to the reckless driving penalties. Additionally, a wet reckless may be considered a prior DUI offense if you are again charged with Florida DUI.
It is very important to note that a reduction of your DUI to a wet reckless will not save you from the administrative license suspension you face through the Florida DMV. Usually, only certain circumstances warrant a reduction of DUI in Florida to a wet reckless. An experienced Pinellas County DUI defense lawyer can help you determine if a wet reckless is ideal for your case.
Circumstances Which May Grant Wet Reckless Instead of Florida DUI
The amendment of a Florida DUI charge to a wet reckless is entirely up to the prosecution. The state may amend the charge for any reason, so it is generally advisable to decide with your experienced St Petersburg DUI defense lawyer whether a wet reckless amendment is favorable for your case and if the prosecution can be persuaded to put it on the table. However, some of the more common circumstances resulting in the amendment/reduction of a DUI charge to a reckless driving charge include:
Reasonable cause issues in obtaining DUI-specific evidence
Prosecution has weak evidence
No accident was caused
BAC level is borderline
Defendant's faculties were not impaired
First DUI offense
No prior convictions
A wet reckless is usually obtained through pretrial negotiations or plea bargaining with the prosecution, though occasionally it may occur voluntarily if a judge throws out key evidence. If you have your charges amended from Florida DUI to wet reckless, you may then be eligible for deferred adjudication and a sealed record. An experienced DUI defense lawyer in Pinellas Park can help you fight for your DUI reduction to reckless driving and explore your adjudication and sentencing options afterward.
Morris Law Firm, P.A. | DUI Reduction to Reckless Driving Attorney in St Petersburg
If you have been charged with DUI in St. Petersburg, Tampa, Pinellas Park, Palm Harbor, Dunedin, Clearwater, Largo, High Point, Seminole, Belleair, Bradenton, or the surrounding areas and are seeking an amendment to reckless driving, the experienced DUI defense attorneys of Morris Law Firm, P.A. can fight for you. We will explore every option for the reduction of your DUI case, even fight to get it dismissed.
To find out what Melinda Morris and Morris Law Firm, P.A. can do for you, call (727) 592-5885 today for your free initial DUI case consultation.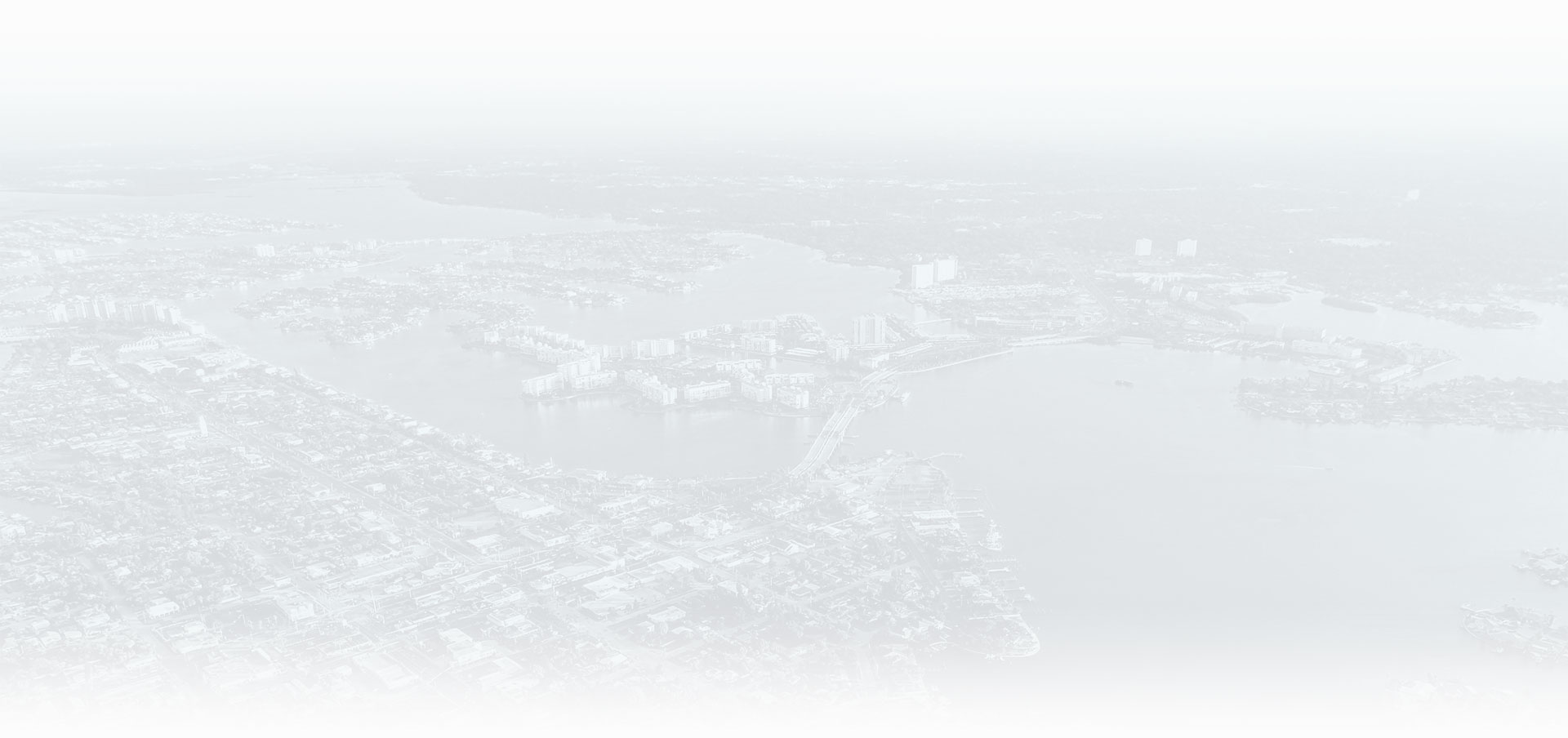 Why Choose Our Law Firm?
See the Difference Our Service Provides
FORMER STATE PROSECUTOR

Melinda Morris is a former prosecutor and has handled thousands of criminal cases from investigation through sentencing enabling us to identify weaknesses in the State's case against you.

STRATEGICALLY AGGRESSIVE

We never settle for the easiest outcome or the typical result. We know how to negotiate with the State Attorney and we will work to get you the best possible outcome.

TRUSTED & EXPERIENCED

Melinda Morris has practiced criminal law for over 20 years. Our clients trust advice that comes from experience in nearly every type of criminal case.

PERSONAL ATTENTION

We will know every client's story because we will take the time to listen and understand. You will work with your attorney one-on-one at every stage of the process.

PROMPT COMMUNICATION

You will have the cell phone number of your attorney. Your attorney will directly return your call, email, or text to answer your pressing questions.

SAME DAY REPRESENTATION

The government is wasting no time in trying to prove your guilt, a proactive defense is imperative. Prompt and decisive action from your defense attorney is of critical importance. CLient Testimonials
Hear From Real People We've Helped
At Morris Law Firm, P.A., your satisfaction is our priority! See for yourself what our clients have to say about working with us.
"Look no further than Morris Law"

Seth Shapiro is the most professional, courteous, caring attorneys I've dealt with in all of my 70 years. He did a fabulous job representing me defending me and getting charges dropped. I couldn't have dreamed of better counsel.

- Stephen on AVVO

"100% satisfied with Morris Law Group."

100% satisfied with Morris law group. Melinda was able to resolve my legal issues with no additional expenses other than my original retainer. I highly recommend this firm for professional and competent representation.

- Peter R. on Yelp

"Best legal representation"

If you want the best legal representation, look no further than Morris law firm. Melinda reassured me from the very first time we spoke over the phone. She is very professional and keeps you updated on the progress of your case. I really liked that I didn't have to reach out to her Everything was smooth, straightforward and she put my mind at ease. You'll be in good hands with her. Thank you Melinda

- Hassan on Google

"Thanks to The Morris Law Firm"

Mr.Shapiro helped my case by looking at the police body cam diligently which supported my testimony . He presented evidence to the prosecutor .I hired Seth Shapiro to defend me after a domestic battery charge in which I was wrongfully accused and arrested. My case was dismissed thankfully. .Couldn't have asked for a better outcome. This was an extreme difficult time for me. Seth Shapiro was knowledgeable and compassionate in my case. He followed up with my concerns. I would highly recommend this firm.

- Melody Z.

"Goes above and beyond"

Melinda has represented me on numerous cases and the outcome has always been great. Melinda goes above and beyond to defend your rights and get you the best possible outcome. I highly recommend hiring her.

- Shasta on Google

"They closed my case in a very short terms, for what I'm very grateful."

Morris Law Firm is a very professional and responsive. They closed my case in a very short terms, for what I'm very grateful. Strongly recommend them especially Seth Shapiro. He decreased my case from felony to misdemeanor in short terms and during 6 months my case was totally closed.

- Elina P. on Google