Florida Criminal Process DEFENDERS of Your Rights. Your Life. Your Future.
Florida Criminal Process
Being charged with a criminal offense in Florida can be very overwhelming, especially if you are not familiar with the Florida criminal process or the rights available to you. These are critical things to understand when facing criminal charges. Every step in the process is important to your case and in determining whether it will go to trial, be reduced or be dismissed altogether.
St. Petersburg Criminal Defense Attorney
Melinda Morris of Morris Law Firm, P.A. is a former assistant state attorney who understands both sides of the law. She builds her defense in each case with the knowledge of what it takes for the prosecution to prove important factors. Morris has more than a decade of experience fighting for the rights of those facing criminal charges.
If you or a loved one has been arrested in Pinellas County or any of the surrounding areas, you do not have to face the intimidating Florida criminal process alone. Morris Law Firm, P.A. can guide you through each step and help you fight for your rights.
Whether you have a pending arrest warrant or are facing a notice to appear in court, call (727) 592-5885 today.
---
Information About Criminal Process in Florida
Arrest or Notice to Appear
After a crime is allegedly observed or a criminal complaint is made, the alleged offender will be arrested or served with a notice to appear in Florida court. For the alleged offender who is arrested and booked, the criminal process will begin almost immediately.
In some cases, a law enforcement officer may issue a notice to appear in lieu of physical arrest. Other times an officer will issue the notice to appear after the arrest but before booking the accused into jail. The notice to appear is a written order issued by a law enforcement officer requiring an alleged offender to appear in a specific court at a designated date and time. The alleged offender must sign the notice to appear to be released from the officer's control.
A person accused of a crime has the right to an attorney immediately following being booked into jail or after being issued a notice to appear. An experienced St. Petersburg criminal defense attorney can begin protecting your rights and fighting for your future.
First Appearance in Florida
Within 24 hours of a physical arrest and booking into jail, the alleged offender will be taken before a judge for his or her first appearance. In Florida, the purpose of the first appearance is to ensure the defendant has counsel, serve the defendant with his or her criminal charges and determine bail and other conditions of pretrial release.
As a defendant in your first appearance, you do not have to say anything. If you do choose to speak in your first appearance, it is important to know it can and will be used against you in future court proceedings.
Preliminary Hearing
The next step in the Florida criminal process is the preliminary hearing. This step is particularly critical when it comes to the evidence in your case. The preliminary hearing is where the evidence against you can be thrown out or your case can be dismissed altogether. This is when the district attorney must prove sufficient evidence for probable cause.
Probable cause is not the same standard as what you will face at trial, which is proof beyond a reasonable doubt. Probable cause is a lesser standard that can be shown if a prudent and cautious person could reasonably believe that the crime was probably committed by the defendant, given the circumstances and evidence in the case. It is possible at this stage to assert that evidence was attained against the defendant's rights and therefore should be thrown out.
Plea Bargaining
After your preliminary hearing is set and prima facie and probable cause are made, either your Pinellas County criminal defense lawyer or the district attorney may initiate plea bargaining. This is an optional phase, as plea bargaining is an unofficial step in the process entered into by the prosecution and the defendant, and is not a right. This can occur at any point after the preliminary hearing, but before the trial ruling.
The process usually involves the prosecution offering a concession to the defendant if he or she pleads guilty. This could mean the defendant has the option of pleading guilty to a lesser charge in lieu of the initial charge or the option of pleading guilty to the original charge for a more lenient sentence. Because this is a voluntary process, either the defense or the prosecution can withdraw and choose trial at any point.
Arraignment
The arraignment hearing is the step where the defendant is formally read the nature of the charges against him or her and then is formally asked to enter a plea. If the defendant pleads nolo contendre or guilty, the next step in the process is sentencing. If the defendant pleads not guilty, he or she will be given a reasonable amount of time to prepare for trial.
The arraignment hearing can be waived if the defendant issues a written plea before hand or agrees to a plea bargain. It is critical for you to discuss with your Tampa criminal defense lawyer what will occur in regards to your Florida arraignment hearing before it happens.
Trial and Sentencing
If you decide to move ahead with a trial, the next step will either be trial by judge or trial by jury. Trial by judge is where you simply appear before a judge to have both sides of the case argued on your court date. Trial by jury is more involved, as the jury selection process is an active process requiring the attention of the prosecution and the defense.
Once the trial begins, the process generally goes in the following order:
Opening statements
District attorney's case is presented
Defense cross-examines D.A.'s case
Defense's case is presented
D.A. cross-examines defense's case
Closing arguments
Verdict
Upon a verdict of not guilty or another dismissal, you are free to go and do not face sentencing. However, on a guilty verdict or guilty plea, sentencing usually occurs between two weeks and 90 days from adjudication.
The judge will hear arguments from the district attorney and your criminal defense attorney, as well as a statement from you if you choose. Your sentencing will be decided based on these arguments and the case at trial. At this point, depending on the severity of your offense, you could be facing fines, jail time, probation, community service or any other measure the judge deems appropriate.
Additional Resources
Pinellas County Criminal Courts — The criminal courts in Pinellas County handle a variety of criminal offenses, both misdemeanor, and felony, as well as traffic offenses. They also handle juvenile charges and diversion programs.
Pinellas County Sheriff's Office — The Pinellas County Sheriff's Office provides information about law enforcement practices and investigations, as well as information about the jail, booking process, and inmate services.
Rules of Criminal Procedure — The Florida Bar outlines the rules of criminal procure used in the state, including the notice to appear, the first appearance, arraignment and plea discussions.
Arrest to Formal Charges & Early Intervention
The criminal justice system is complex and confusing to navigate. Understanding the basics of how the system works in its earliest stages in Pinellas County and Hillsborough County, Florida is important for anyone who is facing a criminal issue.
Finding A Criminal Defense Lawyer in Pinellas County
If you have been charged with a criminal offense in St. Petersburg, Tampa or any of the surrounding areas in Pinellas County, contact Melinda Morris and the experienced criminal defense attorneys of Morris Law Firm, P.A.. With knowledge and experience from both sides of the courtroom, we know what it takes to build a strong defense case while exposing weaknesses in the prosecution's strategy.
Call (727) 592-5885 today to schedule your free consultation.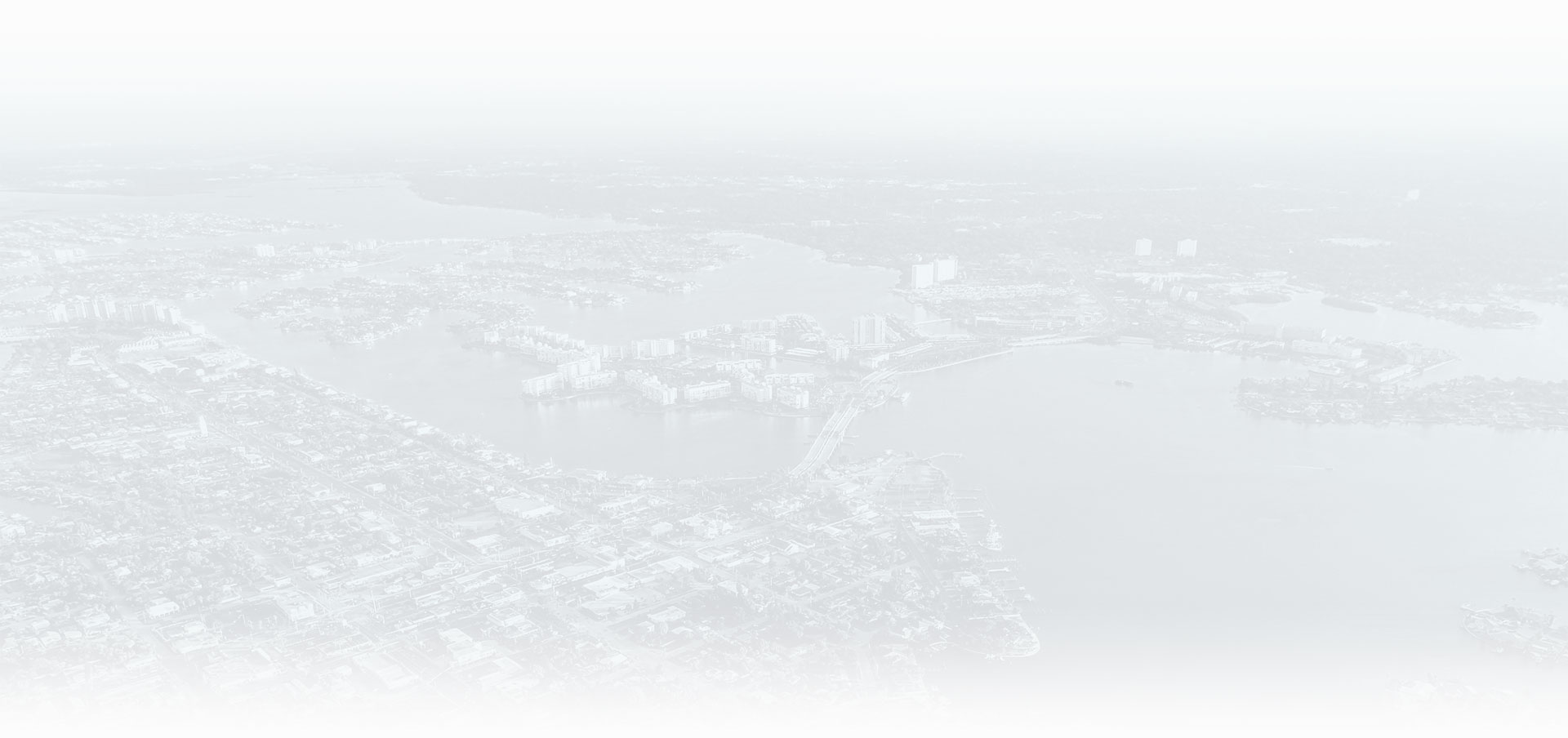 Why Choose Our Law Firm?
See the Difference Our Service Provides
FORMER STATE PROSECUTOR

Melinda Morris is a former prosecutor and has handled thousands of criminal cases from investigation through sentencing enabling us to identify weaknesses in the State's case against you.

STRATEGICALLY AGGRESSIVE

We never settle for the easiest outcome or the typical result. We know how to negotiate with the State Attorney and we will work to get you the best possible outcome.

TRUSTED & EXPERIENCED

Melinda Morris has practiced criminal law for over 20 years. Our clients trust advice that comes from experience in nearly every type of criminal case.

PERSONAL ATTENTION

We will know every client's story because we will take the time to listen and understand. You will work with your attorney one-on-one at every stage of the process.

PROMPT COMMUNICATION

You will have the cell phone number of your attorney. Your attorney will directly return your call, email, or text to answer your pressing questions.

SAME DAY REPRESENTATION

The government is wasting no time in trying to prove your guilt, a proactive defense is imperative. Prompt and decisive action from your defense attorney is of critical importance. CLient Testimonials
Hear From Real People We've Helped
At Morris Law Firm, P.A., your satisfaction is our priority! See for yourself what our clients have to say about working with us.
"Look no further than Morris Law"

Seth Shapiro is the most professional, courteous, caring attorneys I've dealt with in all of my 70 years. He did a fabulous job representing me defending me and getting charges dropped. I couldn't have dreamed of better counsel.

- Stephen on AVVO

"100% satisfied with Morris Law Group."

100% satisfied with Morris law group. Melinda was able to resolve my legal issues with no additional expenses other than my original retainer. I highly recommend this firm for professional and competent representation.

- Peter R. on Yelp

"Best legal representation"

If you want the best legal representation, look no further than Morris law firm. Melinda reassured me from the very first time we spoke over the phone. She is very professional and keeps you updated on the progress of your case. I really liked that I didn't have to reach out to her Everything was smooth, straightforward and she put my mind at ease. You'll be in good hands with her. Thank you Melinda

- Hassan on Google

"Thanks to The Morris Law Firm"

Mr.Shapiro helped my case by looking at the police body cam diligently which supported my testimony . He presented evidence to the prosecutor .I hired Seth Shapiro to defend me after a domestic battery charge in which I was wrongfully accused and arrested. My case was dismissed thankfully. .Couldn't have asked for a better outcome. This was an extreme difficult time for me. Seth Shapiro was knowledgeable and compassionate in my case. He followed up with my concerns. I would highly recommend this firm.

- Melody Z.

"Goes above and beyond"

Melinda has represented me on numerous cases and the outcome has always been great. Melinda goes above and beyond to defend your rights and get you the best possible outcome. I highly recommend hiring her.

- Shasta on Google

"They closed my case in a very short terms, for what I'm very grateful."

Morris Law Firm is a very professional and responsive. They closed my case in a very short terms, for what I'm very grateful. Strongly recommend them especially Seth Shapiro. He decreased my case from felony to misdemeanor in short terms and during 6 months my case was totally closed.

- Elina P. on Google