Telemarketing Fraud DEFENDERS of Your Rights. Your Life. Your Future.
Telemarketing Fraud
The Morris Law Firm, P.A. can help you if you have been involved with Telemarketing Fraud. The Morris Law Firm, P.A. aggressively represents individuals and corporations accused of telemarketing related offenses. Our experience in investigating and prosecuting complex economic crimes allows our clients access to valuable insight into how crimes are investigated, charged, and interpreted by law enforcement and the prosecuting agency.
St. Petersburg Telemarketing Fraud Lawyer
In general, telemarketing and mass marketing fraud arrangements involve individuals or corporations enticing their targets, mostly the elderly and the poor, by promising large sweepstakes or prize winnings in exchange for a small service or handling fee. This illegal act consists of fraudulent selling conducted over the phone. When you send money to people you do not know personally or give personal or financial information to anonymous callers, you escalate your chances of becoming a target of telemarketing fraud. In most cases, the promised winnings are never distributed once the handling fee is established and paid for. For federal charges, the calls must be inbound/outbound interstate telephone calls.
The Morris Law Firm, P.A. handles Telemarketing Fraud cases involving:
Timeshare Rental Schemes
Prize Offers and Sweepstakes
Vacation Offers
Credit Card Sales
Investment Schemes
Vitamin and Health Products
Charities
Impersonation of Public Officials
Vending Machines
The Most Common fraudulent telemarketing activities:
Advance fee fraud (typically claiming that the victim will receive a lottery prize, government grant or loan, etc.)
Pyramid schemes and other misrepresented investments or business opportunities
Overpayment fraud (where the victim is overpaid for a classified advertising or online auction purchase, with a counterfeit check or money order, and asked to wire back some of the excess)
Charity fraud
Pre-acquired account telemarketing fraud and cramming
Bank-assisted telemarketing fraud and cramming
Misrepresented office supplies (most commonly toner) or directory listing services
Creation of false Third-party verification recordings attributed to customers of other telephone carriers, used for telephone slamming
Warning signs — what a telemarketer may say:
"You must act 'now' or the offer won't be good."
"You've won a 'free' gift, vacation, or prize." But you have to pay for "postage and handling" or other charges.
"You must send money, give a credit card or bank account number, or have a check picked up by courier." You may hear this before you have had a chance to consider the offer carefully.
"You don't need to check out the company with anyone." The callers say you do not need to speak to anyone including your family, lawyer, accountant, local Better Business Bureau, or consumer protection agency.
"You don't need any written information about their company or their references."
"You can't afford to miss this 'high-profit, no-risk' offer."
If you hear these or similar lines from a telephone salesperson, just say "no thank you," and hang up the phone. If you believe you have submitted to a fraudulent telemarketer contact The Morris Law Firm, P.A. immediately, we can help.
The Federal Trade Commission adopts the rules surrounding unfair, deceptive, or abusive acts or practices in telemarketing (Title 15 of the U.S. Code, § 6102), such as requirements regarding prompt and clear disclosure and restrictions on the hours of the day when calls can be made.
The Morris Law Firm, P.A. Telemarketing Fraud | Information & Resources
The Telemarketing Sales Rule:
The FTC's Telemarketing Sales Rule requires certain disclosures and prohibits misrepresentations. It gives you the control to stop unsolicited telemarketing calls and gives state law enforcement officers the authority to prosecute fraudulent telemarketers who function across state borders.
This rule covers will regulate most forms of telemarketing calls to patrons, as well as calls to pitch merchandise, services, lotteries, and reward promotion or asset opportunities. Moreover, applies to calls patrons make to reply to resources that are delivered through postal services, or deals delivered via the internet.
The Morris Law Firm, P.A. can assist you in determining if you are contacted by a telemarketing agency:
It's illegal for a telemarketer to call you if you've asked not to be called.
National Do Not Call Registry Visit www.donotcall.gov Call toll-free 1-888-382-1222 TTY: 1-866-290-4236
If you receive a call before 8 a.m. and after 9 p.m., note that it is against the law and you may report the agency.
You may request that the telemarketer refrain from calling you by placing you on their do not call list. The agency must honor your request. You should keep a record of the date you make the request.
Telemarketers must tell you it's a sales call and who's doing the selling before they make their pitch. If it's a prize promotion, they must tell you that no purchase or payment is necessary to enter or win. If you're asked to pay for a prize, hang up. Free is free.
It's illegal for telemarketers to misrepresent any information, including facts about their goods or services, the earnings potential, profitability, or risk of an investment, or the nature of a prize in a prize-promotion scheme.
Telemarketers must tell you the total cost of the products or services offered and any restrictions on getting or using them, or that a sale is final or nonrefundable before you pay. In a prize promotion, they must tell you the odds of winning, that no purchase or payment is necessary to win, and any restrictions or conditions of receiving the prize.
It's illegal for a telemarketer to withdraw money from your checking account without your express, verifiable authorization. That means they must tell you the total number of payments, the amount of each payment, the date the payments will be submitted to your bank, and which account they will charge.
Telemarketers cannot lie to get you to pay, no matter what method of payment you use.
You do not have to pay for credit repair, recovery room, or advance-fee loan or credit services until after these services have been delivered. (Most of these offers are scams. Credit repair companies claim that, for a fee, they can change or erase accurate negative information from your credit report. Only time can erase such information. Recovery room operators contact people who have lost money to a previous telemarketing scam and promise that, for a fee or donation to a specified charity, they will recover your lost money, or the product or prize never received from a telemarketer. Advance-fee loans are offered by companies who claim they can guarantee you a loan for a fee paid in advance. The fee may range from $100 to several hundred dollars.)
If you have the slightest doubt about a telephone offer, wait until you can get information in writing and check it out! Exceptions to the Rule:
Though most sorts of telemarketing calls are protected by the rule, there are several exceptions. The Rule does not protect the following circumstances:
Calls placed by consumers in response to general media advertising, like television or newspaper advertisements. (Calls responding to ads for investment opportunities, business opportunities other than those covered by the FTC's Franchise Rule, credit card loss protection, credit repair services, recovery room services, or advance-fee loans are covered.)
Calls placed by consumers in response to direct mail advertising that discloses all the material information required by the Rule, except calls responding to ads for investment opportunities, business opportunities other than those covered by the Franchise Rule, credit card loss protection, prize promotions, credit repair services, recovery room services, advance-fee loans, or to "upselling." Upselling is when a company offers you additional goods or services after the initial transaction for which you called.
Catalog sales.
Calls that are initiated by the consumer that are not made in response to any solicitation.
Sales that are not completed and payment or authorization for payment is not required until there is a face-to-face sales presentation.
Business-to-business calls. But calls offering nondurable office or cleaning supplies are covered.
Sales of pay-per-call services and sales of franchises. These are covered by other FTC rules.
To Report a Scam:
Report telephone marketing scam to the Federal Trade Commission and the State Attorney General. The Telemarketing Sales Rule gives these local law enforcement officers the power to prosecute fraudulent telemarketers who operate across state lines.
To file a complaint, you can contact the Federal Trade Commission's Consumer Response Center.
Toll-free at 1-877-FTC-HELP TDD: 202-326-2502 Via internet, www.ftc.gov By mail: Consumer Response Center Federal Trade Commission Washington, DC 20580
CHAPTER 113A—TELEMARKETING FRAUD
§ 2325. Definition
In this chapter, "telemarketing"—
means a plan, program, promotion, or campaign that is conducted to induce—
purchases of goods or services;
participation in a contest or sweepstakes; or
a charitable contribution, donation, or gift of money or any other thing of value,
does not include the solicitation of sales through the mailing of a catalog that—
contains a written description or illustration of the goods or services offered for sale;
includes the business address of the seller;
includes multiple pages of written material or illustration; and
has been issued not less frequently than once a year, if the person making the solicitation does not solicit customers by telephone but only receives calls initiated by customers in response to the catalog and during those calls takes orders without further solicitation.
§ 2326. Enhanced penalties
A person who is convicted of an offense under section 1028, 1029, 1341, 1342, 1343, or 1344, or a conspiracy to commit such an offense, in connection with the conduct of telemarketing—
shall be imprisoned for a term of up to 5 years in addition to any term of imprisonment imposed under any of those sections, respectively; and
in the case of an offense under any of those sections that—
victimized ten or more persons over the age of 55; or
targeted persons over the age of 55,
shall be imprisoned for a term of up to 10 years in addition to any term of imprisonment imposed under any of those sections, respectively.
§ 2327. Mandatory restitution
In General.— Notwithstanding section 3663 or 3663A, and in addition to any other civil or criminal penalty authorized by law, the court shall order restitution to all victims of any offense for which an enhanced penalty is provided under section 2326.
Scope and Nature of Order.—
Directions.— The order of restitution under this section shall direct the defendant to pay to the victim (through the appropriate court mechanism) the full amount of the victim's losses as determined by the court pursuant to paragraph (2).
Enforcement.— An order of restitution under this section shall be issued and enforced in accordance with section 3664 in the same manner as an order under section 3663A.
Definition.— For purposes of this subsection, the term "full amount of the victim's losses" means all losses suffered by the victim as a proximate result of the offense.
Order mandatory.—
The issuance of a restitution order under this section is mandatory.
A court may not decline to issue an order under this section because of—
the economic circumstances of the defendant; or
the fact that a victim has, or is entitled to, receive compensation for his or her injuries from the proceeds of insurance or any other source.
Victim Defined.— In this section, the term "victim" has the meaning given that term in section 3663A (a)(2).
White-Collar Crime | Telemarketing Fraud
Morris Law Firm, P.A. represents clients as the white collar crime attorney / white collar crime lawyer throughout Pinellas County and the entire Tampa Bay, FL Area (St. Petersburg, Tampa, Hillsborough, Pasco, Manatee, Sarasota, Polk). Telemarketing Fraud takes many forms and is mired in complexity. The involvement of the state government and possibly the FBI makes it even harder to follow without a guide. Attorney Melinda Morris has years of practical and functional knowledge when it comes to white-collar crimes, such as Telemarketing Fraud in St. Petersburg, Clearwater, and Pinellas County.
If you are facing charges related to telemarketing fraud, you need an attorney. Contact St. Petersburg's white-collar attorney for more information about your telemarketing fraud case throughout the Tampa Bay area including Tampa, Clearwater, Bartow, New Port Richey, Dade City, Plant City, including the counties of Hillsborough, Pasco, and Pinellas or surrounding areas.
Contact Attorney Melinda Morris with The Morris Law Firm, P.A. to get assistance with your legal needs related to Telemarketing Fraud.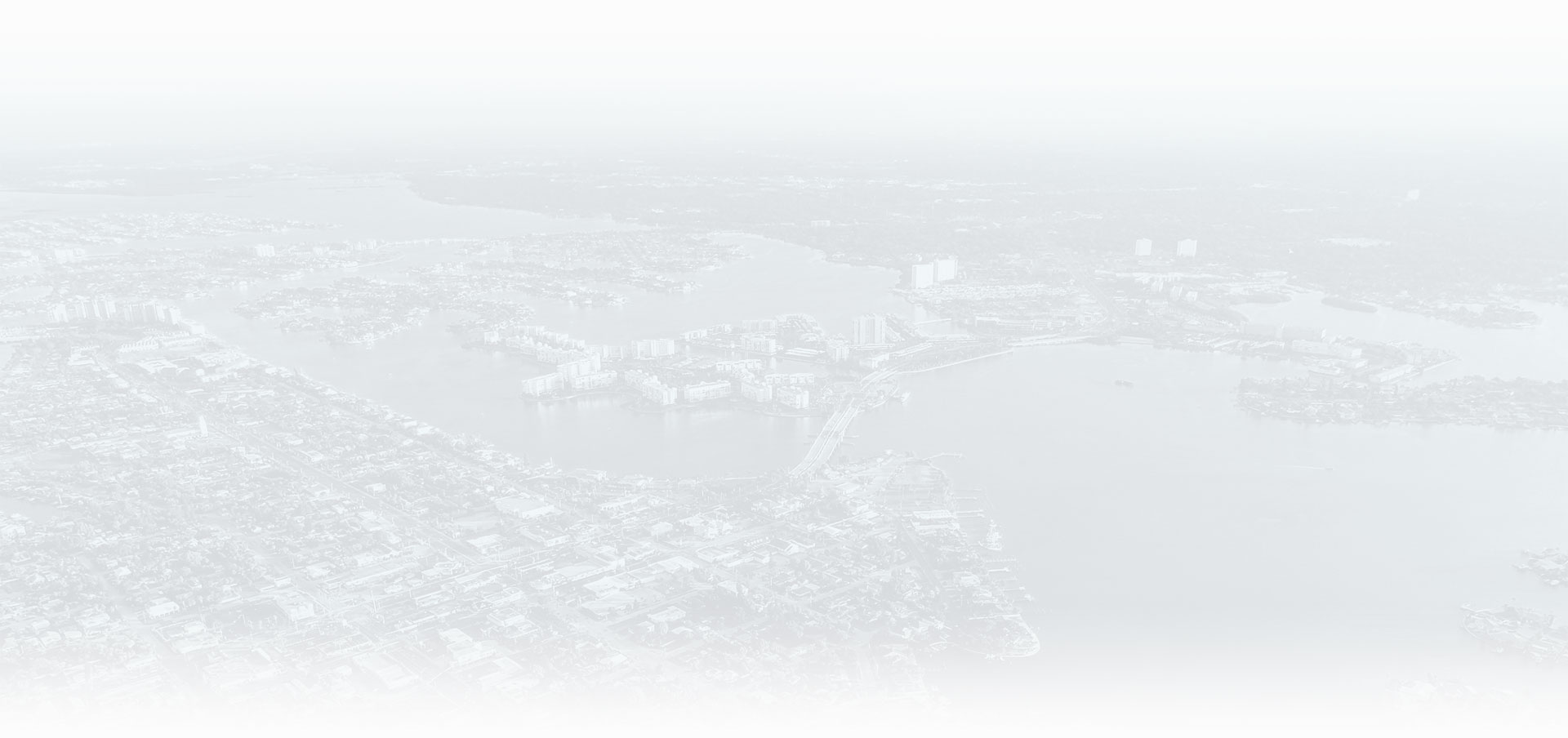 Why Choose Our Law Firm?
See the Difference Our Service Provides
FORMER STATE PROSECUTOR

Melinda Morris is a former prosecutor and has handled thousands of criminal cases from investigation through sentencing enabling us to identify weaknesses in the State's case against you.

STRATEGICALLY AGGRESSIVE

We never settle for the easiest outcome or the typical result. We know how to negotiate with the State Attorney and we will work to get you the best possible outcome.

TRUSTED & EXPERIENCED

Melinda Morris has practiced criminal law for over 20 years. Our clients trust advice that comes from experience in nearly every type of criminal case.

PERSONAL ATTENTION

We will know every client's story because we will take the time to listen and understand. You will work with your attorney one-on-one at every stage of the process.

PROMPT COMMUNICATION

You will have the cell phone number of your attorney. Your attorney will directly return your call, email, or text to answer your pressing questions.

SAME DAY REPRESENTATION

The government is wasting no time in trying to prove your guilt, a proactive defense is imperative. Prompt and decisive action from your defense attorney is of critical importance. CLient Testimonials
Hear From Real People We've Helped
At Morris Law Firm, P.A., your satisfaction is our priority! See for yourself what our clients have to say about working with us.
"Look no further than Morris Law"

Seth Shapiro is the most professional, courteous, caring attorneys I've dealt with in all of my 70 years. He did a fabulous job representing me defending me and getting charges dropped. I couldn't have dreamed of better counsel.

- Stephen on AVVO

"100% satisfied with Morris Law Group."

100% satisfied with Morris law group. Melinda was able to resolve my legal issues with no additional expenses other than my original retainer. I highly recommend this firm for professional and competent representation.

- Peter R. on Yelp

"Best legal representation"

If you want the best legal representation, look no further than Morris law firm. Melinda reassured me from the very first time we spoke over the phone. She is very professional and keeps you updated on the progress of your case. I really liked that I didn't have to reach out to her Everything was smooth, straightforward and she put my mind at ease. You'll be in good hands with her. Thank you Melinda

- Hassan on Google

"Thanks to The Morris Law Firm"

Mr.Shapiro helped my case by looking at the police body cam diligently which supported my testimony . He presented evidence to the prosecutor .I hired Seth Shapiro to defend me after a domestic battery charge in which I was wrongfully accused and arrested. My case was dismissed thankfully. .Couldn't have asked for a better outcome. This was an extreme difficult time for me. Seth Shapiro was knowledgeable and compassionate in my case. He followed up with my concerns. I would highly recommend this firm.

- Melody Z.

"Goes above and beyond"

Melinda has represented me on numerous cases and the outcome has always been great. Melinda goes above and beyond to defend your rights and get you the best possible outcome. I highly recommend hiring her.

- Shasta on Google

"They closed my case in a very short terms, for what I'm very grateful."

Morris Law Firm is a very professional and responsive. They closed my case in a very short terms, for what I'm very grateful. Strongly recommend them especially Seth Shapiro. He decreased my case from felony to misdemeanor in short terms and during 6 months my case was totally closed.

- Elina P. on Google