DUI Manslaughter DUI Fatality DEFENDERS of Your Rights. Your Life. Your Future.
DUI Manslaughter
Driving under the influence (DUI) is illegal in Florida as it is in all other 50 U.S. states. In most cases, a DUI charge will result in a misdemeanor. Although you should never underestimate criminal charges, the penalties for a misdemeanor DUI are very palpable, and most offenders find it easy to get back to their everyday lives. However, if you were driving under the influence and someone died as a result of that, then you may instead face a charge for DUI manslaughter.
DUI manslaughter in Florida is a felony, which means a conviction could send you straight to prison. You'll also be required to pay huge court fines, attend substance abuse classes, have your license suspended, and even pay possible restitution costs. Plus, the standard a prosecutor must meet to secure a conviction for DUI manslaughter is much lower than a standard manslaughter or vehicular manslaughter case. All the prosecution must prove is that your intoxication caused the accident which killed the victim. This can make defending a DUI manslaughter charge a difficult task.
If you've been charged with DUI manslaughter, don't wait another moment to secure experienced legal representation with extensive practice in DUI law.
DUI Manslaughter Attorney in St. Petersburg, FL
If you have been arrested for DUI Manslaughter in the St. Petersburg and Tampa Bay area, then get in contact with the experienced DUI manslaughter defense attorneys at Morris Law Firm, P.A.. Melinda Morris and Seth Shapiro, criminal defense attorneys in St. Petersburg, FL, are experienced in fighting DUI manslaughter and vehicular homicide cases throughout Pinellas County, and the surrounding counties of Pasco County, Manatee County, Sarasota County and Hillsborough County, FL. They can examine your case and develop a defense plan to fight your charges.
Set up your first consultation with a St. Pete DUI manslaughter attorney at Morris Law Firm, P.A. by calling (727) 592-5885. We accept clients throughout the St. Petersburg metropolitan area including Clearwater, Oldsmar, Dunedin, Largo, Tampa, Tampa Bay, Pinellas Park, Hillsborough County, or other surrounding counties.
Information Center:
Is DUI Manslaughter a Violent Crime in Florida?
Although most offenders who commit DUI manslaughter have no ill intent, the state of Florida does classify DUI manslaughter as a violent crime. That is because the alleged victim was harmed as a result of the accident. Most charges where someone is killed due to an automobile accident will be classified as a violent crime such as vehicular homicide, crash involving death or personal injuries, or reckless driving resulting in serious bodily injury.
Violent crimes in Florida tend to have harsh penalties and the judge or jury may have some preconceived judgements of you simply because the offense is classified as violent. For these reasons and more, it's highly encouraged you secure legal representation if you've been charged with DUI manslaughter. Fighting a violent traffic crime can be incredibly tricky, so you will need an attorney with extensive DUI experience such as the lawyers at Morris Law Firm, P.A.
What is DUI Manslaughter?
Everyone knows that driving under the influence of drugs or alcoholic beverages is illegal. What you might not know is how serious those charges become if someone loses their life as a result of a DUI accident. The crime of DUI manslaughter is defined under Florida Section 316.193(1) and (3)(c)(3), which states that:
It's illegal for any person to drive or be in actual physical control of a vehicle and:

Be under the influence of alcoholic beverages or controlled substances to the point both their mental & physical faculties have been impaired significantly; or
They have a blood alcohol concentration (BAC) level of .08 or higher; AND

Causes the death of another person whether it's directly or indirectly
An important takeaway from these charges is the fact that you will still be charged with a crime even if you never intentionally meant to hurt anyone. Intent is not a big factor when deciding to convict DUI manslaughter. All the prosecution has to prove to the jury is you were intoxicated and operating a vehicle that was involved in an accident that took someone's life.
What is the Average Sentence for DUI Manslaughter?
Normally, a DUI is charged as a misdemeanor in Florida. When a person dies as a result of a DUI accident, however, then the penalties will be enhanced significantly. DUI manslaughter in Florida is a second-degree felony, which can result in:
Up to 15 years in detained prison;
A probation sentence of up to 15 years; and
A possible fine of up to $10,000
Florida also requires the judge to impose a mandatory minimum of 124 and a half months (4 years) imprisonment. In addition to the penalties above, the court may add other sentencing conditions if you've been convicted of DUI manslaughter including, but not limited to:
Vehicle impoundment;
Driver's license revocation;
Community service hours;
A DUI alcohol and substance abuse program; and
A psychosocial evaluation and substance abuse treatment.
Possible Defenses to DUI Manslaughter
Actual Physical Control – the prosecution must be able to prove the defendant was actually driving the vehicle. This may be especially challenging when accidents are involved and/or there is a lack of "wheel witnesses."
Miranda Rights – if you were not properly read your Miranda Rights, incriminating statements you may have made to law enforcement may not be admissible in court.
Implied consent warnings – if the law enforcement officer did not warn you of the penalties of declining to take a chemical test, or gave it inaccurately, the test results may not be admissible in court.
Officer Observations and Interpretations – the law enforcement officer's observations and interpretations as to the level of intoxication may be questioned.
Field Sobriety Tests – the conditions under which the Field Sobriety Tests (FSTs) were given and the adherence to protocol of administering the test may be called into question.
Blood-Alcohol Concentration (BAC) Level – Breath, blood, and urine testing is a complicated matter. There are several potential defenses that may be utilized to call into question the exact blood-alcohol concentration (BAC).
Testing Timeframe – If the breath, blood, and urine testing was performed during the absorptive phase the results may be inaccurate and called into question. When actively drinking it takes approximately 45 minutes to three hours (depending on a variety of factors including weight, stomach contents, etc.) to complete the absorption phase.
Retrograde Extrapolation – Blood-Alcohol Tests are administered after an arrest for DUI. Thus, law enforcement must prove that the level recorded at the time of the test is relevant (and incriminating) to the time the accused was driving.
Additional Resources
Florida DUI Manslaughter Statute – Visit the official website for Online Sunshine, a collection of Florida's laws and legislation. Access the site to learn more about DUI manslaughter, the penalties for the crime, and other serious traffic offenses in Florida.
Licensed DUI Programs – Often when an attorney is defending someone accused of DUI manslaughter, they may attempt to negotiate with prosecutors to reduce the charges if the defendant partakes in a DUI program. To learn more about these programs, visit the official website for the Florida Highway Safety and Motor Vehicles Department (FLHSMV) to learn more about the different licensed DUI programs in Florida.
Pinellas County Lawyer for DUI Manslaughter in FL
If you have been arrested for DUI Manslaughter, contact a St. Pete DUI lawyer to discuss possible defenses and specific strategies that may exist in your case.
Call the Morris Law Firm, P.A. at (727) 592-5885 to discuss your case directly with an attorney, or fill out our online form to be contacted for a Free Initial Consultation. The Morris Law Firm, P.A. can help and has specific knowledge and experience in defending DUI Manslaughter offenders throughout Florida.
Melinda Morris represents clients on a variety of felony DUI cases including a third DUI within ten years, a fourth DUI, DUI with serious bodily injury or DUI manslaughter. Let us put our experience to work for you. We practice throughout the greater Hillsborough and Pinellas County area including Tampa, Pinellas Park, Clearwater, St. Pete, Dunedin, Tarpon Springs, Oldsmar, and Largo.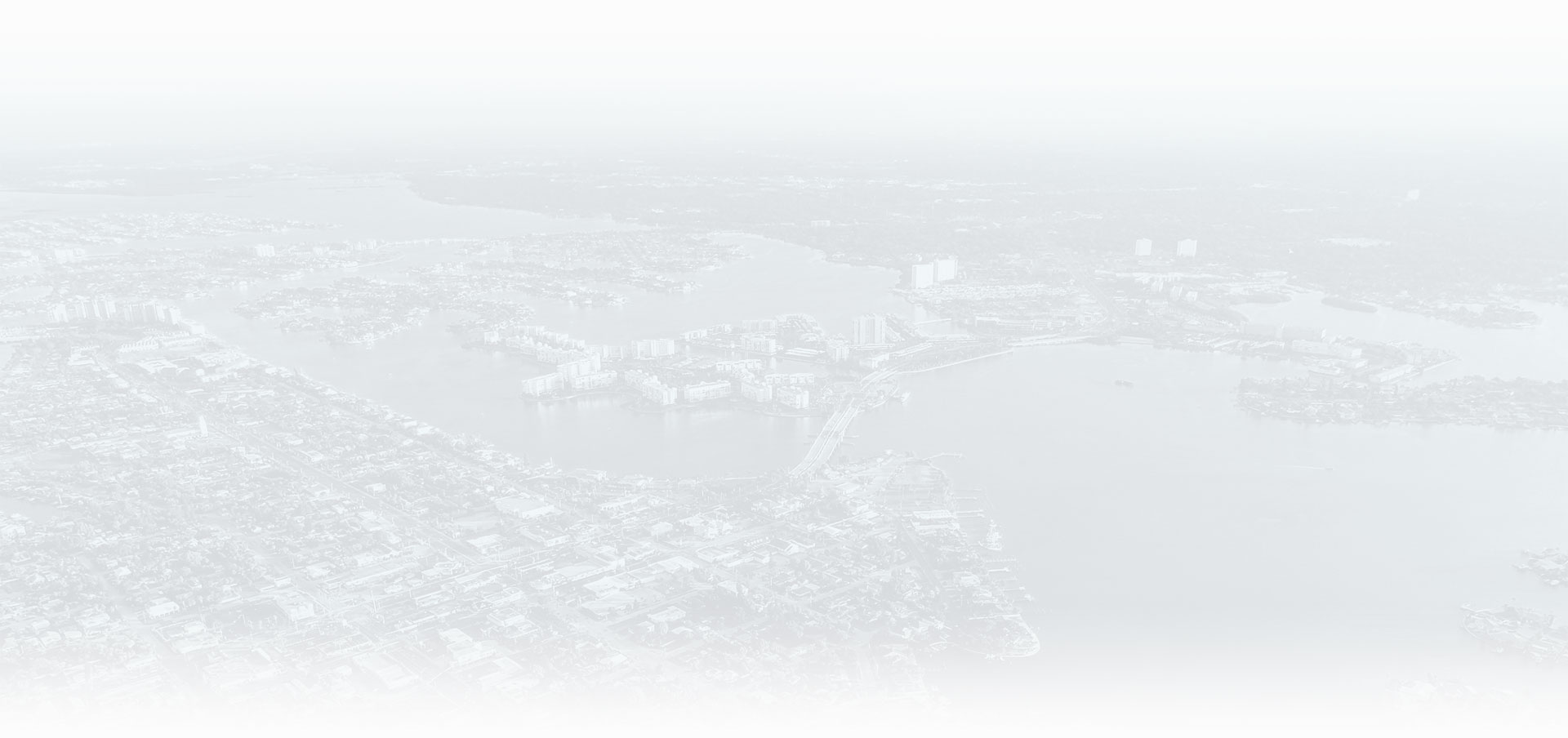 Why Choose Our Law Firm?
See the Difference Our Service Provides
FORMER STATE PROSECUTOR

Melinda Morris is a former prosecutor and has handled thousands of criminal cases from investigation through sentencing enabling us to identify weaknesses in the State's case against you.

STRATEGICALLY AGGRESSIVE

We never settle for the easiest outcome or the typical result. We know how to negotiate with the State Attorney and we will work to get you the best possible outcome.

TRUSTED & EXPERIENCED

Melinda Morris has practiced criminal law for over 20 years. Our clients trust advice that comes from experience in nearly every type of criminal case.

PERSONAL ATTENTION

We will know every client's story because we will take the time to listen and understand. You will work with your attorney one-on-one at every stage of the process.

PROMPT COMMUNICATION

You will have the cell phone number of your attorney. Your attorney will directly return your call, email, or text to answer your pressing questions.

SAME DAY REPRESENTATION

The government is wasting no time in trying to prove your guilt, a proactive defense is imperative. Prompt and decisive action from your defense attorney is of critical importance. CLient Testimonials
Hear From Real People We've Helped
At Morris Law Firm, P.A., your satisfaction is our priority! See for yourself what our clients have to say about working with us.
"Look no further than Morris Law"

Seth Shapiro is the most professional, courteous, caring attorneys I've dealt with in all of my 70 years. He did a fabulous job representing me defending me and getting charges dropped. I couldn't have dreamed of better counsel.

- Stephen on AVVO

"100% satisfied with Morris Law Group."

100% satisfied with Morris law group. Melinda was able to resolve my legal issues with no additional expenses other than my original retainer. I highly recommend this firm for professional and competent representation.

- Peter R. on Yelp

"Best legal representation"

If you want the best legal representation, look no further than Morris law firm. Melinda reassured me from the very first time we spoke over the phone. She is very professional and keeps you updated on the progress of your case. I really liked that I didn't have to reach out to her Everything was smooth, straightforward and she put my mind at ease. You'll be in good hands with her. Thank you Melinda

- Hassan on Google

"Thanks to The Morris Law Firm"

Mr.Shapiro helped my case by looking at the police body cam diligently which supported my testimony . He presented evidence to the prosecutor .I hired Seth Shapiro to defend me after a domestic battery charge in which I was wrongfully accused and arrested. My case was dismissed thankfully. .Couldn't have asked for a better outcome. This was an extreme difficult time for me. Seth Shapiro was knowledgeable and compassionate in my case. He followed up with my concerns. I would highly recommend this firm.

- Melody Z.

"Goes above and beyond"

Melinda has represented me on numerous cases and the outcome has always been great. Melinda goes above and beyond to defend your rights and get you the best possible outcome. I highly recommend hiring her.

- Shasta on Google

"They closed my case in a very short terms, for what I'm very grateful."

Morris Law Firm is a very professional and responsive. They closed my case in a very short terms, for what I'm very grateful. Strongly recommend them especially Seth Shapiro. He decreased my case from felony to misdemeanor in short terms and during 6 months my case was totally closed.

- Elina P. on Google