College Student Drug Crimes DEFENDERS of Your Rights. Your Life. Your Future.
College Students with Drug Charges
Florida has hundreds of colleges and universities throughout the state. As of 2018, there are currently 12 public universities with over 341,000 students enrolled. Florida isn't only known for its educational opportunities. Many universities in Florida are referred to as "party schools" where drug crimes are rampant.
The party school atmosphere can be alluring, but it comes with risks. College schoolboards are not kind to students with criminal convictions. You could be required to attend a disciplinary hearing set by your university. If your college has called you into a disciplinary hearing, it's important that you contact an experienced criminal defense attorney. You could lose your housing, scholarship or even face suspension or expulsion.
Attorney for College Student Drug Crimes in St. Petersburg, Florida
Drug charges can be life changing if you're a college student. Simple allegations can turn into a disciplinary hearing set by your school. The university could force you to take supplemental drug abuse courses, lose your scholarship, or face possible suspension or expulsion.
Protect your academic career today with Morris Law Firm, P.A.. Our attorneys have a strong primary focus in criminal defense. We can act as your advisor and attend the disciplinary hearing with you. With Morris Law Firm, P.A., you can rest assured you'll have a strong defense for these accusations. Call now at (727) 592-5885 to schedule a free consultation.
Morris Law Firm, P.A. accepts clients throughout the greater St. Petersburg area including Bradenton, Dunedin, Largo, Clearwater and Oldsmar.
Overview of College Student Drug Arrests in Florida
---
Remain Silent During Criminal Allegations
It's natural for you to want to talk about your criminal charges. However, once an investigation begins it's imperative you remain silent. The Fifth Amendment of the U.S. Constitution gives American citizens the right to not incriminate themselves. Anything you say during investigations, arrest or throughout the criminal process can be used against you.
The same rule applies to colleges and universities. Anything you say to an administrator could be used against you in a disciplinary hearing. It can be tempting to talk to fellow students, members of the disciplinary board or law enforcement about your charges. However, it's highly advised you remain silent unless you have an attorney present.
---
If I'm Arrested for a Drug Crime, Will My University Know?
A drug crime doesn't have to happen on campus for the university to get involved. Colleges can extend disciplinary action if bad conduct happens at any of the following locations:
Anywhere on a college campus or university-owned property; or
At a college-sponsored event such as a football game.
Normally, your university will be notified if campus police are involved. If your offense was not at these locations, then your school may be notified by law enforcement. Many universities and law enforcement agencies have informal agreements to release information if a student was arrested. Your mug shot and arrest record will also be on the public record for administrators to look up.
It's important you know your university has a right to discipline any conduct that adversely affects their mission and community. If the school believes your crime tarnishes their image, you could be subject to disciplinary proceedings.
---
University Disciplinary Hearing Process
Each university has different rules and procedures for conducting a hearing. Although most schools follow a similar structure, the majority of colleges will either allow you to request a hearing or schedule one themselves. The majority of the time, students often can still attend classes pending the final decision of the disciplinary hearing.
You'll be provided a hearing date and time. In some cases, the college will send you an agenda such as the University of South Florida (USF). It's unlikely your parents or legal guardian will be notified about the hearing. In fact, in these proceedings the parents are usually the last to know.
You're allowed to call upon witnesses for your disciplinary hearing. It'll be your responsibility to secure their attendance and submit the list to the university hearing officer beforehand. The majority of universities don't call upon character witnesses for a disciplinary proceeding. A character witness is called on the stand to advocate for the ethics and morality of the defendant. Typically, a character witness has nothing to do with the actual crime.
Disciplinary hearings also have pleas like a criminal trial. Instead of guilty or not guilty you'll enter a plea of responsible or not responsible. Once the plea is entered and witnesses are secured, then the hearing can begin.
The university official will be able to present their case including any evidence. Once they've finished, the official can call upon witnesses. Each witness will give a statement and be asked questions by the hearing officer. The official will also have an opportunity to question witnesses about the facts of the offense. After this process has completed you can give your statement and explain your plea.
The hearing officer will also question you about the incident. When they've finished you'll be able to call upon your own witnesses. The hearing officer will question them as well. However, you can also question your witnesses about the facts of the case. It's unlikely that you'll be able to question them about your character as a student or person.
At the hearing, you'll be allowed to have an "advisor" when questioning witnesses or answering questions. You can choose to hire a criminal defense attorney as your advisor throughout the proceedings. Your attorney won't be able to answer the questions, but they can help you throughout the process.
The final statements will be given after cross-examination. Once the hearing is closed, the hearing officer is responsible for the decision. If they find you responsible, the university may impose sanctions on you. You can choose to appeal the decision to the Dean of Students if you believe that appropriate procedures weren't followed for your case.
---
University Consequences for Drug Charges
The collateral consequences from drug charges can be almost as bad as a conviction. If your university finds you responsible, then you may be subject to certain sanctions. Sanctions your college can impose include, but are not limited to:
Revocation of any housing contracts if you live on campus;
Permanent ban from living on campus or visiting residential facilities;
Completion of required counseling programs during re-enrollment;
Cancellation of any scholarships;
Suspend you from participating on a collegiate sports team;
Suspension for a period of time; and
Expulsion
You may be wondering how suspension works for colleges. If you're suspended, you'll face certain restrictions. You won't be able to go on campus, participate in school programs, intercollegiate competitions or other school activities.
---
Criminal Penalties for Drug Offenses
It's important to remember a criminal investigation can lead to formal charges. If you're charged with a drug offense, you could face serious penalties including prison time. The penalties for drug offenses depend on the type of controlled substance and the amount.
Generally, possession of a controlled substance is a third-degree felony. A third-degree felony is punishable by up to five years in prison and a fine of up to $5,000. There are exceptions for some substances. Possessing 20 grams or less of marijuana is a first-degree misdemeanor, which is punishable by a up to one year in prison and a fine of up to $1,000.
If you're found with a Schedule V substance, the crime is a second-degree misdemeanor. A second-degree misdemeanor may result in up to 60 days in jail and a fine of up to $500. The penalties for the crime can be enhanced if you possess a large quantity of drugs.
It's a first-degree felony to possess the following:
25 pounds of cannabis;
28 grams of cocaine;
4 grams of heroin;
14 grams of methamphetamine (meth); and
14 grams of hydrocodone.
A first-degree felony is punishable by up to 40 years in prison and a fine of up to $10,000.
---
Additional Resources
USF Conduct Board – Visit the official website for the University of South Florida (USF) to learn more about their University Conduct Board. Access the site to learn how to submit a referral, read the code of conduct and get answers to frequently asked questions.
Florida Drug Laws – Visit the official website of Online Sunshine, a collection of Florida state laws. Access the statutes to learn more about drug offenses such as possession, possession with intent to sell and manufacturing. Find more information about penalties, charge specifics and exceptions.
---
Lawyer for University Students Drug Crimes in Pinellas County, Florida
If you or someone you know has been charged with a crime and is attending college, then contact an experienced attorney. Your university may impose sanctions on you because of the allegations. Don't waive your right to a disciplinary proceeding. Contact Morris Law Firm, P.A..
Morris Law Firm, P.A. has years of experience representing college and university students. We are experienced in disciplinary proceedings and formal criminal trials. Call today to have your case evaluated at (727) 592-5885. We practice law throughout the greater Pinellas County area including Tarpon Spring, Clearwater, St. Petersburg and Pinellas Park.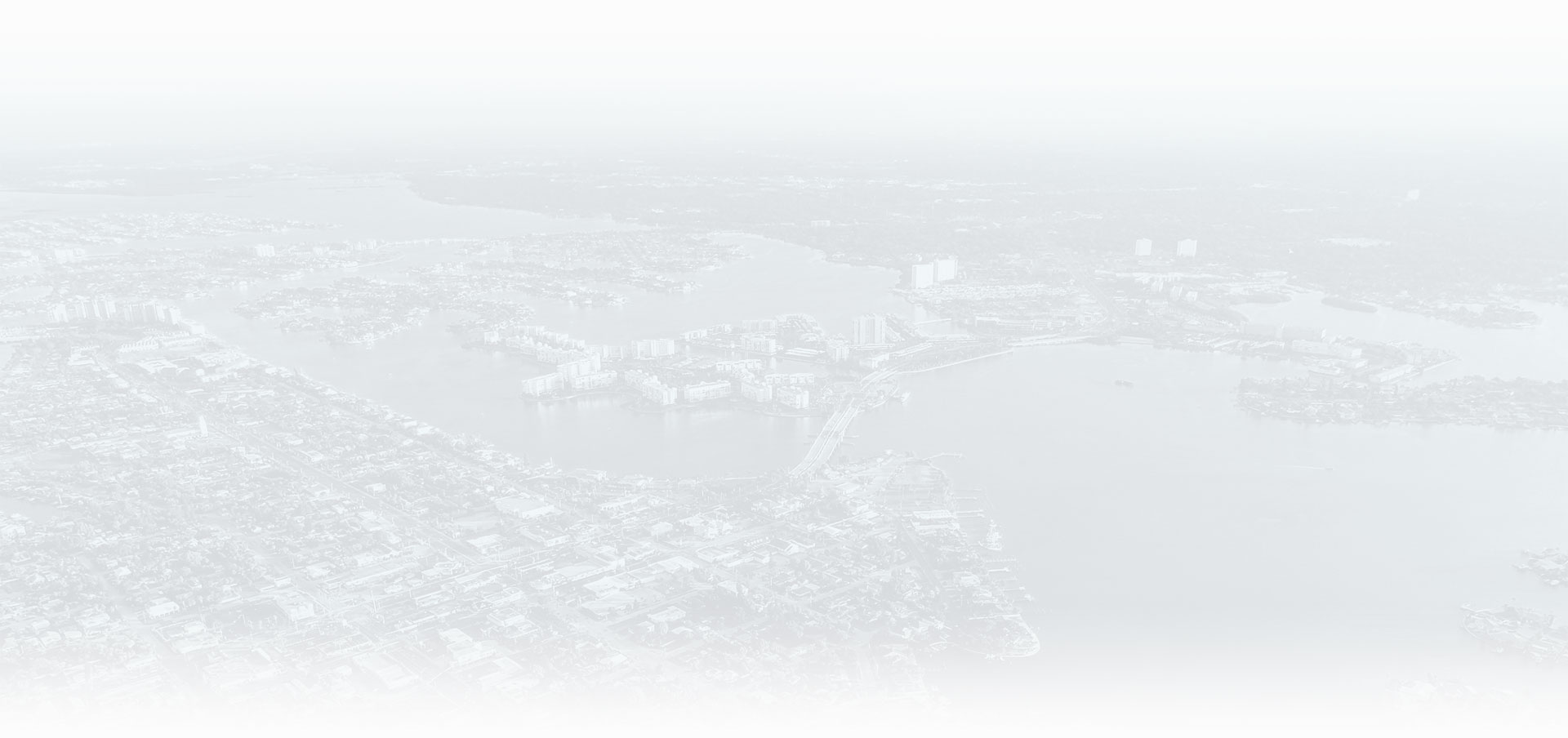 Why Choose Our Law Firm?
See the Difference Our Service Provides
FORMER STATE PROSECUTOR

Melinda Morris is a former prosecutor and has handled thousands of criminal cases from investigation through sentencing enabling us to identify weaknesses in the State's case against you.

STRATEGICALLY AGGRESSIVE

We never settle for the easiest outcome or the typical result. We know how to negotiate with the State Attorney and we will work to get you the best possible outcome.

TRUSTED & EXPERIENCED

Melinda Morris has practiced criminal law for over 20 years. Our clients trust advice that comes from experience in nearly every type of criminal case.

PERSONAL ATTENTION

We will know every client's story because we will take the time to listen and understand. You will work with your attorney one-on-one at every stage of the process.

PROMPT COMMUNICATION

You will have the cell phone number of your attorney. Your attorney will directly return your call, email, or text to answer your pressing questions.

SAME DAY REPRESENTATION

The government is wasting no time in trying to prove your guilt, a proactive defense is imperative. Prompt and decisive action from your defense attorney is of critical importance. CLient Testimonials
Hear From Real People We've Helped
At Morris Law Firm, P.A., your satisfaction is our priority! See for yourself what our clients have to say about working with us.
"Look no further than Morris Law"

Seth Shapiro is the most professional, courteous, caring attorneys I've dealt with in all of my 70 years. He did a fabulous job representing me defending me and getting charges dropped. I couldn't have dreamed of better counsel.

- Stephen on AVVO

"100% satisfied with Morris Law Group."

100% satisfied with Morris law group. Melinda was able to resolve my legal issues with no additional expenses other than my original retainer. I highly recommend this firm for professional and competent representation.

- Peter R. on Yelp

"Best legal representation"

If you want the best legal representation, look no further than Morris law firm. Melinda reassured me from the very first time we spoke over the phone. She is very professional and keeps you updated on the progress of your case. I really liked that I didn't have to reach out to her Everything was smooth, straightforward and she put my mind at ease. You'll be in good hands with her. Thank you Melinda

- Hassan on Google

"Thanks to The Morris Law Firm"

Mr.Shapiro helped my case by looking at the police body cam diligently which supported my testimony . He presented evidence to the prosecutor .I hired Seth Shapiro to defend me after a domestic battery charge in which I was wrongfully accused and arrested. My case was dismissed thankfully. .Couldn't have asked for a better outcome. This was an extreme difficult time for me. Seth Shapiro was knowledgeable and compassionate in my case. He followed up with my concerns. I would highly recommend this firm.

- Melody Z.

"Goes above and beyond"

Melinda has represented me on numerous cases and the outcome has always been great. Melinda goes above and beyond to defend your rights and get you the best possible outcome. I highly recommend hiring her.

- Shasta on Google

"They closed my case in a very short terms, for what I'm very grateful."

Morris Law Firm is a very professional and responsive. They closed my case in a very short terms, for what I'm very grateful. Strongly recommend them especially Seth Shapiro. He decreased my case from felony to misdemeanor in short terms and during 6 months my case was totally closed.

- Elina P. on Google