Social Security Fraud DEFENDERS of Your Rights. Your Life. Your Future.
Social Security Fraud
Social security is the largest public benefits program in the United States. It's funded by tax deposits that are collected by the Internal Revenue Service (IRS). These funds are entrusted several security trust funds manages by the government. The funds are then released to the recipient once they reach a certain age.
Taxpayer dollars provide support for anyone who meets the qualifications set forth by United States law. However, fraud continues to be a widespread government issue. People may make false claims on their Social Security applications, conceal a change of circumstances or use another person's social security benefits.
If you or someone you know has been charged with a scheme to defraud, it's imperative you contact an experienced criminal defense attorney.
Attorney for Social Security Fraud in Pinellas County, Florida
The Officer of the Inspector General conducts internal audits to monitor any potential fraud. In addition, they also accept tips from citizens who suspect fraud is taking place. These heightened security measures catch offenders committing social security fraud frequently.
If you or someone you know has been charged with social security fraud, it's crucial that you contact an experienced criminal defense attorney. Your attorney can subpoena financial experts, file motions and do whatever's possible to achieve a desirable outcome.
Call us today at (727) 592-5885 to schedule a free consultation. Morris Law Firm, P.A. represents people accused of white collar crimes throughout the Pinellas County Justice Center and surrounding cities including Clearwater, St. Petersburg, Largo, Pinellas Park and Tampa.
Overview of Social Security Fraud in Florida
---
Social Security Laws in the U.S.
Social security fraud can happen in a multitude of ways. Generally, a person commits fraud when they collect social security benefits not entitled to them. There are many ways a person, or group, can take advantage of the Social Security system.
United States Code title 42 § 1383 states it's illegal to:
Make any false statements when applying for social security benefits;
Make any false statements when determining the rights and value of any benefits;
Is aware that a change of circumstances happened that could affect:

Your initial or continued right to one or more benefits; or
The initial or continued right of a benefit for another person.

Receive benefits for another person without disclosing the event that would stop or reduce the benefit amount; or
Applies for social security in another person's name. You must then receive the benefit and knowingly convert the benefit for your personal use or for someone else's benefit.
---
Examples of Social Security Fraud
Fraud schemes for social security come in all shapes and sizes. Some fraud offenses are conducted by multiple people in a calculated manner. In some cases, social security fraud is a simply not remembering to notify the Social Security Administration of any sudden life changes.
Listed below are some examples of social security fraud.
Lying on your social security application to get better benefits;
Being given a substantial raise and concealing the fact from the Administration;
Illegally selling or buying authentic or fake social security cards;
Using another's social security number to fill out an application;
Continuing to receive benefits from a person who's deceased;
Coercing another person to give their social security account number, date of birth, etc. so you can apply for benefits under that person's name;
Applying for social security using another person's identifying information;
Failing to report that you have returned to work; and
Receiving full disability benefits when you have worker's compensation benefits.
---
Penalties for Social Security Fraud in Florida
The legal consequences for social security fraud are severe. A social security fraud conviction can result in a steep fine and up to five years in prison. However, the penalties may change depending on the circumstances.
The U.S. Code title 42 § 1307 states if you make false statements concerning your taxes on your social security application, you could face a first-degree misdemeanor.
The federal penalties for a first-degree misdemeanor are:
Up to one year in prison; and
A possible fine of up to $1,000.
If you do the following, you'll be penalized with a $10,000 fine and a 5-year prison sentence.
Impersonate yourself to the Commissioner of Social Security that you're the recipient of the social security benefits or a beneficiary of the benefits; or
Impersonate yourself as a government agent or employee to any person so you can obtain social security benefits.
---
Civil Penalties for Social Security Fraud
Most social security fraud offenses come with required restitution costs. You may be forced to pay the Commissioner of Social Security to reimburse them for any used benefits. U.S. Code 42 § 1383 states you may be required to pay restitution if the offense included:
A benefit payment was issued by the Commissioner of Social Security when it shouldn't have been authorized; OR
Someone suffered a financial loss because you committed social security fraud.
---
Additional Resources
Social Security Laws – Visit the official website for the U.S. Government Publishing Office to find more information on the United States Code. Access the code to read more about social security laws, associated penalties for fraud and other related offenses.
Report Fraud, Waste or Abuse – Visit the official website for the Office of the Inspector General, the Social Security Administration. Access the site to learn more about fraud, how the Inspector General investigates, how you can submit a report on social security fraud and more.
---
Lawyer for Social Security Fraud in St. Petersburg, Florida
If you or someone you know has been charged with social security fraud, you must obtain legal representation immediately. It's likely you could be charged in federal court and face serious penalties. Stay ahead of your charges today and call Morris Law Firm, P.A..
The attorneys at Morris Law Firm, P.A. have a strong primary focus in criminal defense. We have years of experience using our resources for the benefit of our clients.
Contact us today to schedule a free consultation at (727) 592-5885. We practice law throughout the greater St. Petersburg area including Clearwater, Bradenton, Largo, Dunedin and Pinellas Park.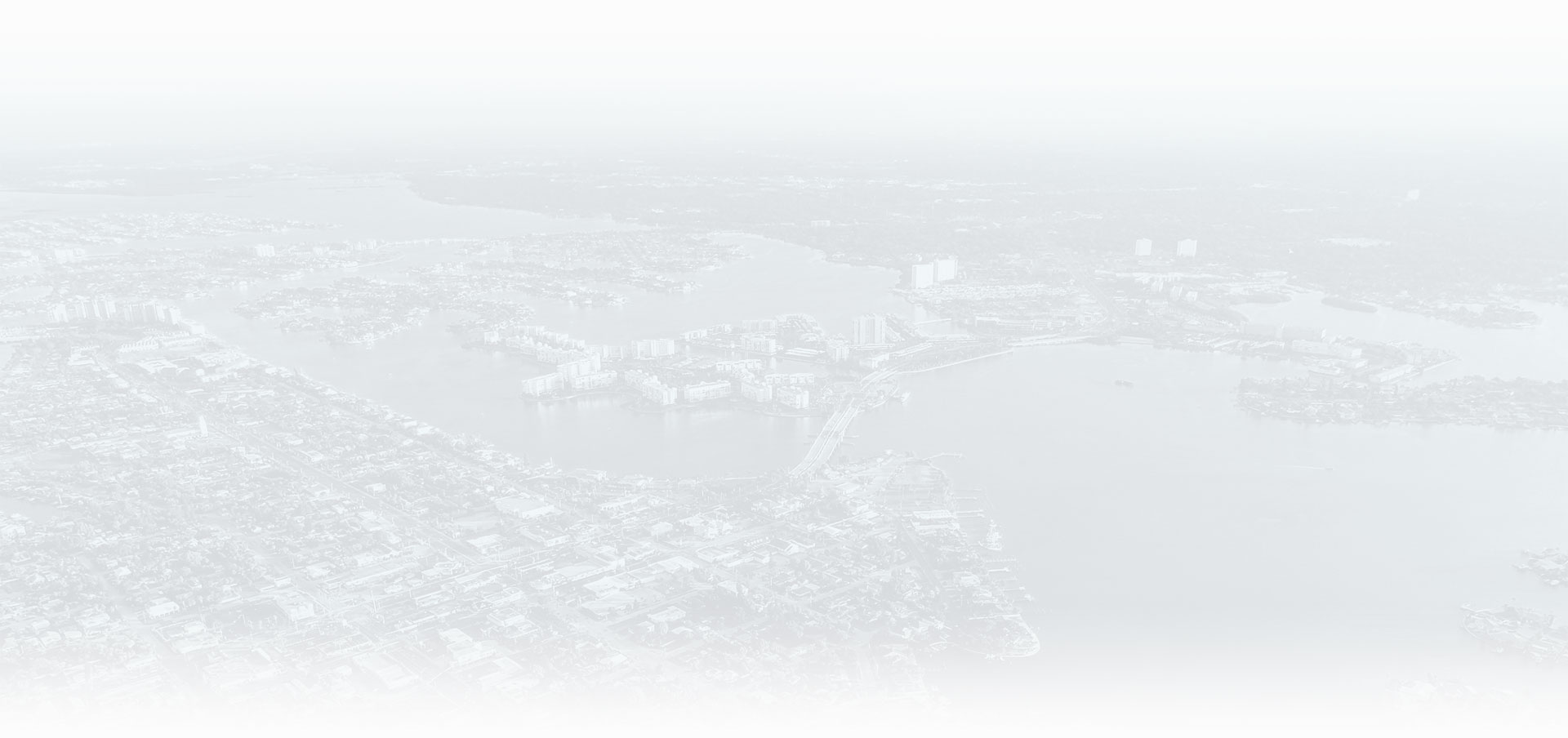 Why Choose Our Law Firm?
See the Difference Our Service Provides
FORMER STATE PROSECUTOR

Melinda Morris is a former prosecutor and has handled thousands of criminal cases from investigation through sentencing enabling us to identify weaknesses in the State's case against you.

STRATEGICALLY AGGRESSIVE

We never settle for the easiest outcome or the typical result. We know how to negotiate with the State Attorney and we will work to get you the best possible outcome.

TRUSTED & EXPERIENCED

Melinda Morris has practiced criminal law for over 20 years. Our clients trust advice that comes from experience in nearly every type of criminal case.

PERSONAL ATTENTION

We will know every client's story because we will take the time to listen and understand. You will work with your attorney one-on-one at every stage of the process.

PROMPT COMMUNICATION

You will have the cell phone number of your attorney. Your attorney will directly return your call, email, or text to answer your pressing questions.

SAME DAY REPRESENTATION

The government is wasting no time in trying to prove your guilt, a proactive defense is imperative. Prompt and decisive action from your defense attorney is of critical importance. CLient Testimonials
Hear From Real People We've Helped
At Morris Law Firm, P.A., your satisfaction is our priority! See for yourself what our clients have to say about working with us.
"Look no further than Morris Law"

Seth Shapiro is the most professional, courteous, caring attorneys I've dealt with in all of my 70 years. He did a fabulous job representing me defending me and getting charges dropped. I couldn't have dreamed of better counsel.

- Stephen on AVVO

"100% satisfied with Morris Law Group."

100% satisfied with Morris law group. Melinda was able to resolve my legal issues with no additional expenses other than my original retainer. I highly recommend this firm for professional and competent representation.

- Peter R. on Yelp

"Best legal representation"

If you want the best legal representation, look no further than Morris law firm. Melinda reassured me from the very first time we spoke over the phone. She is very professional and keeps you updated on the progress of your case. I really liked that I didn't have to reach out to her Everything was smooth, straightforward and she put my mind at ease. You'll be in good hands with her. Thank you Melinda

- Hassan on Google

"Thanks to The Morris Law Firm"

Mr.Shapiro helped my case by looking at the police body cam diligently which supported my testimony . He presented evidence to the prosecutor .I hired Seth Shapiro to defend me after a domestic battery charge in which I was wrongfully accused and arrested. My case was dismissed thankfully. .Couldn't have asked for a better outcome. This was an extreme difficult time for me. Seth Shapiro was knowledgeable and compassionate in my case. He followed up with my concerns. I would highly recommend this firm.

- Melody Z.

"Goes above and beyond"

Melinda has represented me on numerous cases and the outcome has always been great. Melinda goes above and beyond to defend your rights and get you the best possible outcome. I highly recommend hiring her.

- Shasta on Google

"They closed my case in a very short terms, for what I'm very grateful."

Morris Law Firm is a very professional and responsive. They closed my case in a very short terms, for what I'm very grateful. Strongly recommend them especially Seth Shapiro. He decreased my case from felony to misdemeanor in short terms and during 6 months my case was totally closed.

- Elina P. on Google