Domestic Advisory Hearings DEFENDERS of Your Rights. Your Life. Your Future.
Advisory Hearings
Making a first appearance in court or attending an advisory hearing is the first step of the criminal process. You can be called into court through an arrest or receiving a "notice to appear." The purpose of an advisory hearing is to inform you of your charges, allow you to enter in a plea and set bond if necessary.
The majority of people are released on bond before their first appearance. However, in some cases you won't be able to post bond before a first appearance. Some offenses have a "no bond" policy, which means you'll be barred from bailing out until you attend an advisory hearing.
If you or someone you know has been charged with a crime, it's crucial that you contact an experienced criminal defense attorney.
Attorney for Advisory Hearings in St. Petersburg, Florida
Were you recently arrested and denied bail? Have you been served with a "notice to appear" for a criminal charge? If so, it's imperative you gain trusted legal representation. A practiced attorney can appear with you in court to argue for the lowest possible bond.
Contact the attorneys at Morris Law Firm, P.A. to have your case reviewed. Our attorneys excel at crafting strong defenses for our clients. Using our techniques, our attorneys will fight for your rights. Call now at (727) 592-5885 for a free consultation.
Morris Law Firm, P.A. practices law at the Pinellas County Center of Justice including Bradenton, Largo, Dunedin, St. Petersburg and Tampa.
Overview of Advisory Hearings in Florida
Bail and Bonds in Florida
First Appearance for Domestic Violence
No-Bond Crimes in Florida
Additional Resources
---
What is An Advisory Hearing?
An advisory hearing is your first appearance in court. It'll be the first time you're set in front of a judge, but no jury will be present. The hearing will be composed of a judge, a judicial officer, the District State Attorney, and the defense. If no private counsel has been hired, then a public defender or assistant public defender will be in attendance.
Several important factors are decided in an advisory hearing, these factors include:
Information about your charges and the statutory penalties;
If probable cause exists in the police affidavit or report; and
The bond amount if necessary.
During the hearing, you will be informed of the following:
You're not required to speak and that anything said can be used against you;
If you're unrepresented, you have a right to counsel;
If you can not afford counsel, the court will appoint counsel to you; and
You have a right to communicate with counsel, friends or family if needed.
---
Probable Cause Determination in Florida
An important aspect of an advisory hearing is probable cause. The judge will have the opportunity to review the arrest affidavit or police report to determine if probable cause exists. If the judge decides probable cause isn't present, then you may be released on your own recognizance (ROR).
Probable cause is more than a mere hunch. The term "probable cause" means law enforcement had a reasonable amount of suspicion, supported by circumstances a crime had or was taking place. If the judge determines probable cause exists, then you'll be criminally charged. Depending on the crime, the judge may determine bond and pre-trial conditions.
---
Bail and Bonds in Florida
Your next question may be; "Can I bail out of jail?" Unfortunately, the answer isn't always so simple. If the judge determines probable cause exists, they will then consider if bond is necessary. Most bond amounts are set according to a bond schedule.
If you are charged with a misdemeanor or non-violent crime, it's likely you'll be given bond. However, not all offenses are allowed bond. Some felonies and violent crimes won't be able to receive bond for the safety of the general public. The court will consider several factors when deciding bond including:
If you have roots in the community so it's unlikely that you'll be a flight risk;
If you have failed to appear in court before;
Your criminal history; and
Your current financial situation.
---
First Appearance for Domestic Violence Crimes
Domestic violence cases are treated a little differently than standard criminal offenses. A domestic violence crime is considered a "no-bond" offense. You won't be able to post bond until you've attended your advisory hearing. The alleged victim, investigating officer, and witnesses are not required to attend your first appearance.
The District State Attorney's Office will typically hire a prosecutor who specializes in domestic violence cases. Prior to the first appearance, the prosecution will review the following:
Prior domestic violence arrests;
Prior arrests for non-domestic violence charges;
Prior injunctions for domestic or repeat violence; and
Prior walk-in complaints of domestic violence filed by the alleged victim.
All of this information will be presented at your first appearance. The judge will consider the safety of the alleged victim, their children or any other person who was affected by the offense when setting bond.
---
Crimes That Have No Bond in Florida
Florida has a "no-bond" policy for some crimes. This means you won't be able to post bond before your advisory hearing. The purpose of the no-bond procedure is to ensure that you aren't a flight risk and safe to go about the general public.
Listed below are crimes in which you cannot post bond before the first appearance.
Capital felonies;
Life felonies;
First-degree felonies that are punishable by life;
Attempt, solicitation or conspiracy to commit first-degree murder;
Attempt, solicitation or conspiracy to commit second-degree murder;
Third-degree murder;
DUI that caused serious bodily injury or death;
Sexual battery;
Carjacking;
Vehicular homicide;
Escape;
Sexual performance of a child;
Robbery;
Computer pornography;
Traveling to meet a minor;
Robbery and aggravated robbery;
Kidnapping and aggravated kidnapping;
Stalking;
Child abuse or neglect;
Aggravated assault and aggravated battery on law enforcement;
Introduction of weapon into a state correctional institution;
Domestic violence;
Arson;
Violation of a domestic violence injunction;
Violation of felony probation, parole, or community control;
Violation of a stalking injunction;
Arrested on a fugitive warrant;
Gang-related offenses; or
Tampering with a witness, victim or informant on a life felony or capital felony case.
---
Additional Resources
Pinellas County Bond Schedule – Visit the official website of the Sixth Judicial Circuit Court to find more information about Pinellas County and Pasco County bond schedule. Access the schedule to learn the recommended bond amounts, what crimes have no bond and the bonds process.
Florida Rules of Criminal Procedure – Visit the official website of the Florida Bar to access the Rules of Criminal Procedure. Find more information about advisory hearings, pretrial release, penalties for failing to appear and more.
---
Lawyer for First Appearance in Pinellas County, Florida
If you or someone you know has been given a "notice to appear," it's important that you start your defense now. You could be criminally charged and face serious penalties. If your crime has a no-bond provision, you won't be able to post bond until your first appearance. Don't wait another moment in uncertainty. Contact the attorneys at Morris Law Firm, P.A. now.
Morris Law Firm, P.A. has been practicing criminal defense law for years. Our attorneys have the right resources, knowledge and attitude to help you mount a strong defense. Call now at (727) 592-5885 to schedule a free consultation. We accept clients throughout the greater St. Petersburg area including Oldsmar, Tarpon Springs, Clearwater and Pinellas Park.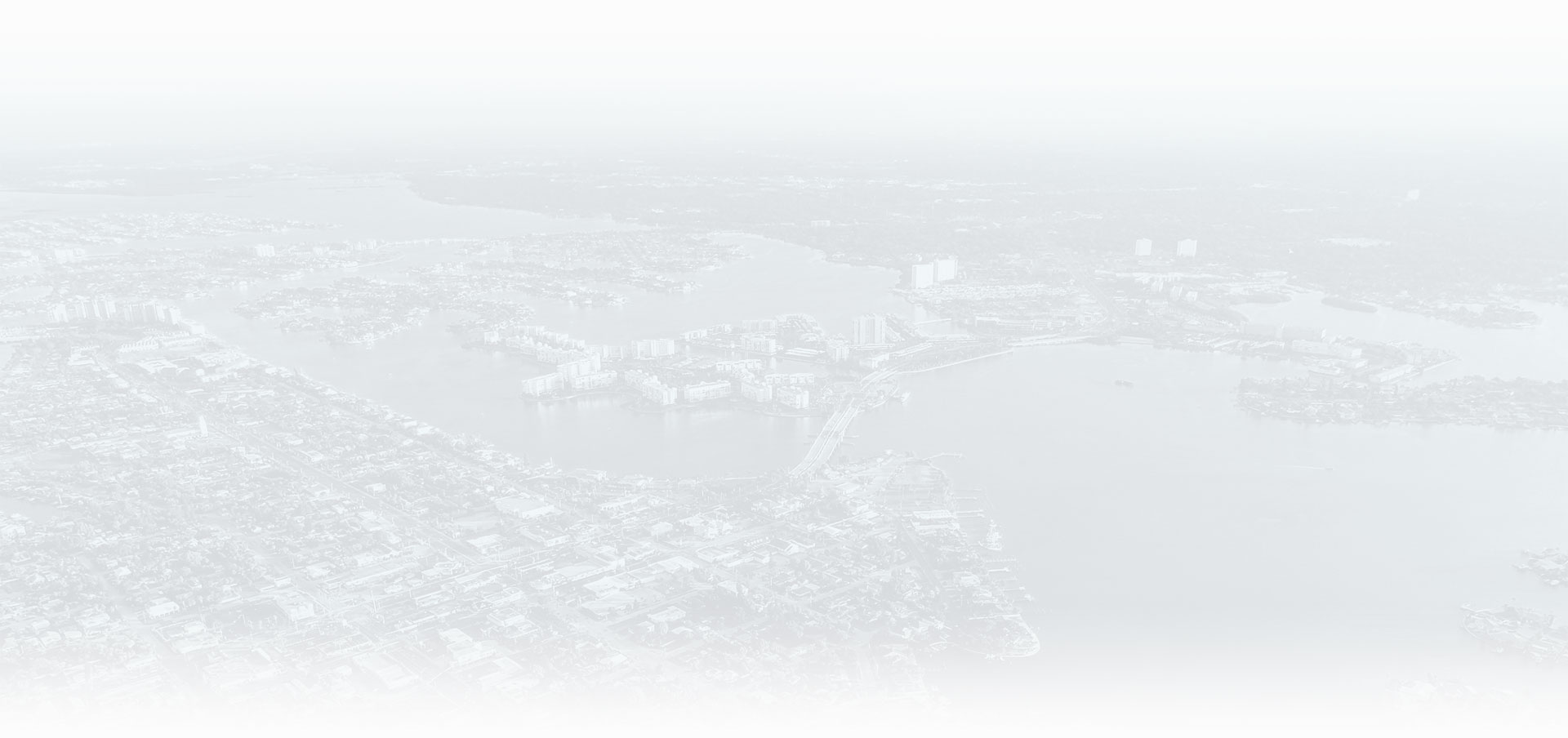 Why Choose Our Law Firm?
See the Difference Our Service Provides
FORMER STATE PROSECUTOR

Melinda Morris is a former prosecutor and has handled thousands of criminal cases from investigation through sentencing enabling us to identify weaknesses in the State's case against you.

STRATEGICALLY AGGRESSIVE

We never settle for the easiest outcome or the typical result. We know how to negotiate with the State Attorney and we will work to get you the best possible outcome.

TRUSTED & EXPERIENCED

Melinda Morris has practiced criminal law for over 20 years. Our clients trust advice that comes from experience in nearly every type of criminal case.

PERSONAL ATTENTION

We will know every client's story because we will take the time to listen and understand. You will work with your attorney one-on-one at every stage of the process.

PROMPT COMMUNICATION

You will have the cell phone number of your attorney. Your attorney will directly return your call, email, or text to answer your pressing questions.

SAME DAY REPRESENTATION

The government is wasting no time in trying to prove your guilt, a proactive defense is imperative. Prompt and decisive action from your defense attorney is of critical importance. CLient Testimonials
Hear From Real People We've Helped
At Morris Law Firm, P.A., your satisfaction is our priority! See for yourself what our clients have to say about working with us.
"Look no further than Morris Law"

Seth Shapiro is the most professional, courteous, caring attorneys I've dealt with in all of my 70 years. He did a fabulous job representing me defending me and getting charges dropped. I couldn't have dreamed of better counsel.

- Stephen on AVVO

"100% satisfied with Morris Law Group."

100% satisfied with Morris law group. Melinda was able to resolve my legal issues with no additional expenses other than my original retainer. I highly recommend this firm for professional and competent representation.

- Peter R. on Yelp

"Best legal representation"

If you want the best legal representation, look no further than Morris law firm. Melinda reassured me from the very first time we spoke over the phone. She is very professional and keeps you updated on the progress of your case. I really liked that I didn't have to reach out to her Everything was smooth, straightforward and she put my mind at ease. You'll be in good hands with her. Thank you Melinda

- Hassan on Google

"Thanks to The Morris Law Firm"

Mr.Shapiro helped my case by looking at the police body cam diligently which supported my testimony . He presented evidence to the prosecutor .I hired Seth Shapiro to defend me after a domestic battery charge in which I was wrongfully accused and arrested. My case was dismissed thankfully. .Couldn't have asked for a better outcome. This was an extreme difficult time for me. Seth Shapiro was knowledgeable and compassionate in my case. He followed up with my concerns. I would highly recommend this firm.

- Melody Z.

"Goes above and beyond"

Melinda has represented me on numerous cases and the outcome has always been great. Melinda goes above and beyond to defend your rights and get you the best possible outcome. I highly recommend hiring her.

- Shasta on Google

"They closed my case in a very short terms, for what I'm very grateful."

Morris Law Firm is a very professional and responsive. They closed my case in a very short terms, for what I'm very grateful. Strongly recommend them especially Seth Shapiro. He decreased my case from felony to misdemeanor in short terms and during 6 months my case was totally closed.

- Elina P. on Google