Defending Professionals DEFENDERS of Your Rights. Your Life. Your Future.
Defending Professionals
As a professional charged with a criminal offense, you have much more to lose than the typical defendant. Professionals must realize that a criminal offense on your record can affect your employment, professional licensure, current business, future earnings and potential to continue on your current career path.
This is likely your first encounter with the criminal justice system, which can be intimidating and overwhelming. It is important to know there are options when facing criminal charges. Immediate and qualified legal representation is critical to minimize the negative impacts of an arrest and to avoid a conviction.
St. Petersburg Defense Attorney for Professionals
If you are a professional and have been arrested for a criminal offense in the Tampa Bay Area, contact Morris Law Firm, P.A.. Melinda Morris is a former prosecutor who understands what it takes to build a strong defense against charges. She will work to demonstrate holes in the prosecution's case and fight to ensure your rights are represented.
Morris Law Firm, P.A. has the experience to guide you through this difficult situation while working to ensure that your reputation and career are protected. Morris and the legal team can address both the criminal charge with the State Attorney's Office, as well as assist in working with your employer to ensure that you are treated fairly and within the law.
Morris Law Firm, P.A. represents clients throughout Pinellas County and the surrounding areas in Manatee County, Sarasota County, Hillsborough County, Pasco County and Polk County.
Call (727) 592-5885 to schedule a free consultation to discuss the facts of your case.
---
Information for Professionals Facing Criminal Charges
Repercussions for Doctors and Nurses Charged with a Crime
Doctors in Florida are required to be licensed with the Florida Department of Health through its Division of Medical Quality Assurance, which determines whether health care practitioners meet minimum licensure requirements.
Physicians are required to report all criminal offenses to the Board of Medicine. Physicians must know and comply with the following laws and rules as they pertain to your profession:
The Florida Board of Medicine can impose fines and suspend or revoke a physician's license based on the circumstances of the case. This is one of the reasons avoiding a conviction can be critical. In some instances, a person may be able to have his or her record sealed or expunged.
Nurses in Florida also are required to be licensed through the MQA division. The Florida Board of Nursing requires all convictions, guilty pleas and nolo contendere pleas must be reported, even if adjudication is withheld. This includes misdemeanors, felonies, and DUI.
Crimes must be reported even if they are a suspended imposition of sentence. This does not include minor traffic violations that are not related to the use of drugs or alcohol. The Florida Board of Nursing also can impose fines and suspend or revoke a nursing license depending on the circumstances of the case.
Attorneys Facing Charges
Attorneys in the State of Florida must be licensed to practice law by the Florida Bar. The Florida Bar Rule 3-4.4 Criminal Misconduct, states that if any member of the Florida Bar is found guilty of a crime he or she could be suspended from practicing law in Florida.
In addition, whether the alleged misconduct constitutes a felony or misdemeanor The Florida Bar may initiate disciplinary action regardless of whether the respondent has been tried, acquitted, or convicted in a court of the alleged criminal offense. The Florida Bar may implement disciplinary action that may include probation, suspension from the practice of law or disbarment.
How Criminal Charges Can Affect Teachers
The Florida Department of Education requires school supervisors, principals, teachers, library media specialists, school counselors, athletic coaches and others in positions in which they serve in an instructional capacity in any public school of any district in Florida hold the certificate required by law and by rules of the State Board of Education.
The FDE's Office of Professional Practices states within its Code of Ethics for the Education Profession that an educator certified in Florida must self-report within 48 hours any arrest or charge involving child abuse or sale or possession of a controlled substance.
The notice of the arrest or charges would not be considered an admission of guilt and it would not be admissible in any civil, criminal, administrative, judicial, investigatory or adjudicatory proceedings. A teacher also must report the following within 48 hours:
Any criminal conviction
Finding of guilt
Withholding of adjudication
Commitment to pre-trial diversion program
Entering a plea or guilty or nolo contendre
The Florida Department of Education may revoke or suspend a teacher's certificate for conviction of a crime other than a minor traffic violation. Teachers may be dismissed or suspended on similar grounds.\
Law Enforcement and Firefighters Facing Charges
The Florida Department of Law Enforcement sets standards for law enforcement personnel, which includes law enforcement officers, correctional officers, and correctional probation officers. The FDLE requires law enforcement personnel achieve an acceptable score on the officer certification examination for the applicable criminal justice discipline.
The FDLE's Law Enforcement Officer Ethical Standards of Conduct states police officers, whether on or off duty, cannot knowingly commit any criminal offense under any laws of the United States or local jurisdiction in which the officer is present, except where permitted in the performance of duty.
Police officers who observe any conduct in violation of the law or policy of the department must report the incident to the officer's immediate supervisor, who shall forward the information to the Chief of Police. If the misconduct is committed by the officer's immediate supervisor, the officer shall report the incident to the immediate supervisor's supervisor.
An officer whose certification has been revoked pursuant the Florida Statues and FDLE Rules is ineligible for employment or appointment under s. 943.131.
Firefighters in Florida must receive a certificate of compliance indicating they have satisfactorily complied with the applicable training programs, and have successfully passed an examination as prescribed by the Florida Division of State Fire Marshal.
A firefighter could have his or her certification revoked if he or she is convicted of a felony, convicted of a misdemeanor relating to misleading or false statements or pleads nolo contendere to any charge of a felony.
However, if sentence upon such felony or such misdemeanor charge is suspended or adjudication is withheld, the firefighter's certification shall be revoked until she or he completes any probation.
Consequences for Certified Public Accountants
Certified Public Accountants, or CPAs, doing business in Florida must be certified by the Florida Department of Business and Professional Regulation, Division Of Certified Public Accounting.
Being convicted or found guilty of, or entering a plea of nolo contendere to, regardless of adjudication, a crime in any jurisdiction which directly relates to the practice of public accounting or the ability to practice public accounting is grounds for which disciplinary actions may be taken.
Penalties may include:
Revocation or suspension of the certified public accountant or firm's license or practice privileges in Florida
Imposition of an administrative fine not to exceed $5,000 for each count or separate offense
Issuance of a reprimand
Placement of the certified public accountant on probation for a period of time and subject to such conditions as the board may specify, including requiring the certified public accountant to attend continuing education courses or to work under the supervision of another licensee
Restriction of the authorized scope of practice by the certified public accountant.
---
State and Federal Employees Facing Charges
Employees of the state of Florida have valuable benefits and pensions that may be lost if they lose their employment due to criminal charges. In accordance with Section 110.227(1), Florida Statutes, an employee may be suspended or dismissed only for cause, which includes conviction of any crime.
Florida state employees may face penalties including:
Dismissal from employment
Suspension from employment for not more than 90 days without pay
Demotion
Reduction in salary level
Forfeiture of no more than one-third salary per month for no more than 12 months
A civil penalty not to exceed $10,000
Restitution of any pecuniary benefits received because of the violation committed. The commission may recommend that the restitution penalty is paid to the agency by which the public employee was employed, or of which the officer was deemed to be an employee, or to the General Revenue Fund
Public censure and reprimand
Federal employees who are employed in Florida can face similar penalties. The Office of Government Ethics regulates ethical standards for federal employees. Any violation of state or federal law can be used as cause to dismiss the employee and may also be cause to forfeit their pension.
Finding A Pinellas County Criminal Defense Attorney for Professionals
If you are a professional and have been arrested, contact a skilled St. Petersburg criminal defense lawyer at Morris Law Firm, P.A. to discuss possible defenses and specific strategies that may exist in your case.
Call (727) 388-4736 to schedule a free consultation. Our legal team can help you fight a conviction and protect your career.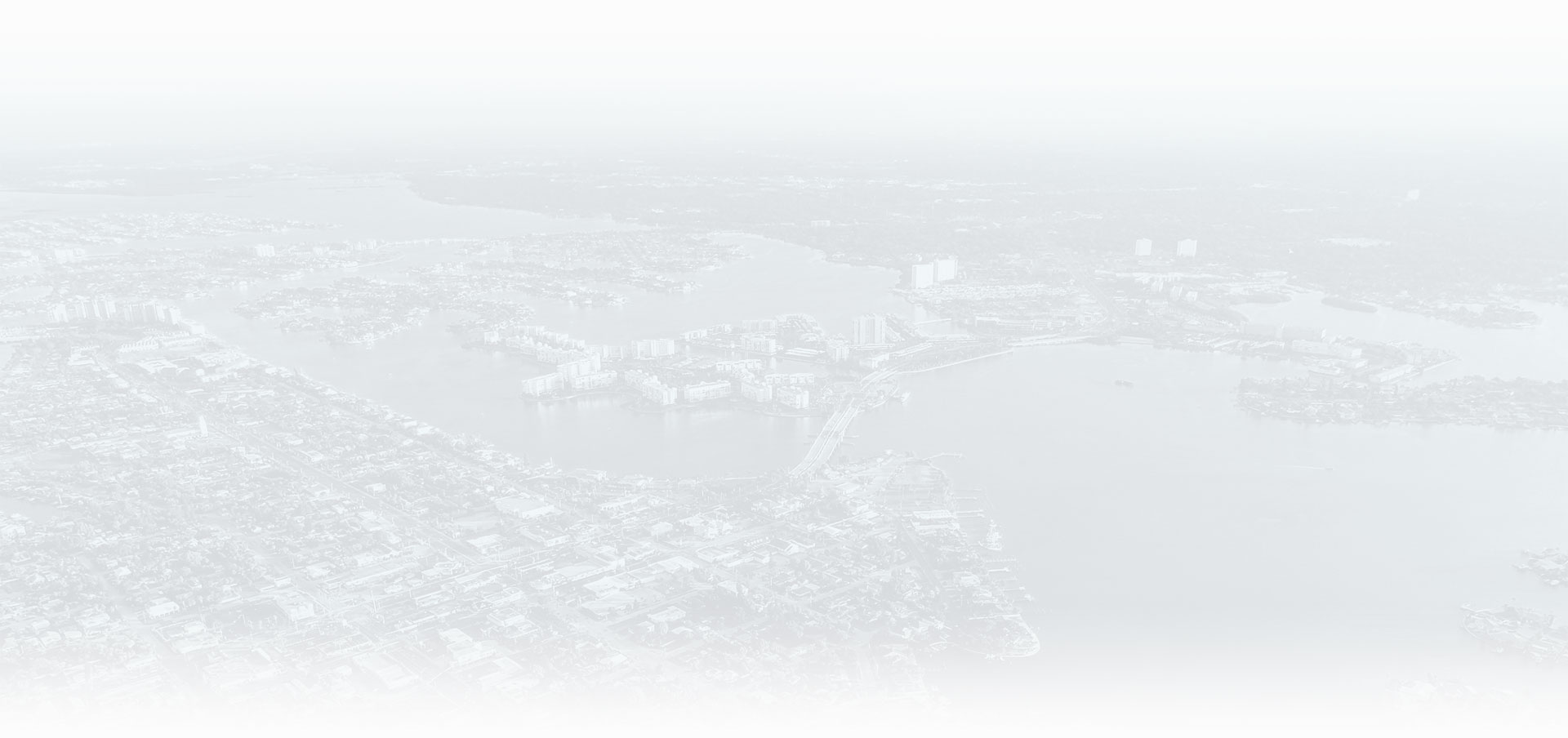 Why Choose Our Law Firm?
See the Difference Our Service Provides
FORMER STATE PROSECUTOR

Melinda Morris is a former prosecutor and has handled thousands of criminal cases from investigation through sentencing enabling us to identify weaknesses in the State's case against you.

STRATEGICALLY AGGRESSIVE

We never settle for the easiest outcome or the typical result. We know how to negotiate with the State Attorney and we will work to get you the best possible outcome.

TRUSTED & EXPERIENCED

Melinda Morris has practiced criminal law for over 20 years. Our clients trust advice that comes from experience in nearly every type of criminal case.

PERSONAL ATTENTION

We will know every client's story because we will take the time to listen and understand. You will work with your attorney one-on-one at every stage of the process.

PROMPT COMMUNICATION

You will have the cell phone number of your attorney. Your attorney will directly return your call, email, or text to answer your pressing questions.

SAME DAY REPRESENTATION

The government is wasting no time in trying to prove your guilt, a proactive defense is imperative. Prompt and decisive action from your defense attorney is of critical importance. CLient Testimonials
Hear From Real People We've Helped
At Morris Law Firm, P.A., your satisfaction is our priority! See for yourself what our clients have to say about working with us.
"Look no further than Morris Law"

Seth Shapiro is the most professional, courteous, caring attorneys I've dealt with in all of my 70 years. He did a fabulous job representing me defending me and getting charges dropped. I couldn't have dreamed of better counsel.

- Stephen on AVVO

"100% satisfied with Morris Law Group."

100% satisfied with Morris law group. Melinda was able to resolve my legal issues with no additional expenses other than my original retainer. I highly recommend this firm for professional and competent representation.

- Peter R. on Yelp

"Best legal representation"

If you want the best legal representation, look no further than Morris law firm. Melinda reassured me from the very first time we spoke over the phone. She is very professional and keeps you updated on the progress of your case. I really liked that I didn't have to reach out to her Everything was smooth, straightforward and she put my mind at ease. You'll be in good hands with her. Thank you Melinda

- Hassan on Google

"Thanks to The Morris Law Firm"

Mr.Shapiro helped my case by looking at the police body cam diligently which supported my testimony . He presented evidence to the prosecutor .I hired Seth Shapiro to defend me after a domestic battery charge in which I was wrongfully accused and arrested. My case was dismissed thankfully. .Couldn't have asked for a better outcome. This was an extreme difficult time for me. Seth Shapiro was knowledgeable and compassionate in my case. He followed up with my concerns. I would highly recommend this firm.

- Melody Z.

"Goes above and beyond"

Melinda has represented me on numerous cases and the outcome has always been great. Melinda goes above and beyond to defend your rights and get you the best possible outcome. I highly recommend hiring her.

- Shasta on Google

"They closed my case in a very short terms, for what I'm very grateful."

Morris Law Firm is a very professional and responsive. They closed my case in a very short terms, for what I'm very grateful. Strongly recommend them especially Seth Shapiro. He decreased my case from felony to misdemeanor in short terms and during 6 months my case was totally closed.

- Elina P. on Google