Withhold Of Adjudication DEFENDERS of Your Rights. Your Life. Your Future.
Withholding Adjudication
You already know that if you're found guilty in trial it will lead to a conviction. That conviction will ultimately result in statutory penalties such as expensive fines, court program, probation or incarceration. If your guilt is adjudicated though, then you aren't formally convicted as a criminal. You will instead have a withheld on your record and you will be legally allowed to deny your conviction if you're asked.
Withholding your adjudication of guilt is a much better alternative to prison. If you receive a withhold, then you won't lose your civil rights as a convicted offender such as the right to vote or serve on a jury. You may also avoid some of the penalties associated with the crime committed such as having your license suspended or spending time in jail.
If you or someone you know has been charged with a crime, we recommend you contact an experienced defense attorney for more information of withheld adjudication.
Attorney for Withhold of Adjudication in St. Petersburg, Florida
We highly recommend you pursue a withhold of adjudication with trusted legal representation. If you qualify for the withhold, then you can avoid the statutory penalties associated with your crime. You can even seal it completely after the appropriate amount of time if you maintain a clean record. If you're in need of legal counsel, we advise you contact Morris Law Firm, P.A..
The attorneys at Morris Law Firm, P.A. understand that Florida's criminal justice system is complex. We want to ensure you have a strong defense plan and we can fight for your rights in court. Call (727) 388-4736 today to set up a free consultation. Morris Law Firm, P.A. represents people throughout the Pinellas County area including Largo, St. Petersburg, Clearwater, Oldsmar and Belleair.
Overview of Withhold of Adjudication in FL
---
What is the Purpose of a Withhold of Adjudication?
A withhold of adjudication is a type of probation that doesn't involve a formal conviction. What happens in a withhold case is that the judge uses their authority to withhold your adjudication of guilt. This means you plead guilty to the crime, but you're not formally convicted. The judge will instead impose sanctions on you that you must follow if you want to keep your withhold.
Normally, a person is given a withhold when they're facing their first misdemeanor or felony conviction. Though some judges may grant a withhold to a defendant with a criminal history. A withhold also gives you the opportunity to seal your charges if you're eligible.
What are the Advantages of a Withhold?
A withhold serves as an alternative to a conviction. This means you will not have a formal conviction on your public record. Instead you will have a "withhold" on your criminal record. You will be able to lawfully deny your conviction in a job interview as well. This is because you were never "convicted," but instead you guilt has been withheld.
Another advantage to having a withhold is that you still retain your civil rights. Some of these include having the right to vote or serve on a jury. In some cases, you may even retain the right to possess a firearm or concealed weapons permit.
You will also avoid other collateral consequences if your guilt is withheld instead such as community service or expensive fines. A common example is if your guilt is withheld for a drug offense. A person must have their license suspended up to one year if they're convicted of a drug offense. However, if the judge withholds your guilt, then you can avoid the suspension.
What Can a Withhold of Adjudication NOT Do?
It's obvious that a withhold of adjudication is a much more desirable option than conviction. Although, it does have some limitations. There are certain questions related to your withhold in a job interview that you're legally bound to disclose. For instance, if the interview asks if you've ever been arrested or have been a "defendant," then you must answer honestly. This is because you're lawfully allowed to deny your conviction, but not the arrest or charges themselves.
Another limitation you may face from a withhold is whether you' able to seal it or not. Some crimes cannot be stricken from your record if the case resulted in a "withhold." Basically, you won't be able to seal your record entirely from the public. A common example of this is domestic violence crimes. If your domestic violence conviction was withheld, then you will not be allowed to seal it.
Unfortunately, when you withhold your guilt that doesn't mean you won't be scored the same as a conviction according to sentencing guidelines. A Florida scoresheet is a way for prosecutors to determine the appropriate sentencing in a felony case. These scoresheets are also used to label people as habitual felony offenders, violent felony offender or violent career criminals. So, your penalties could increase if you're convicted of a felony in the future.
For instance, suppose you're convicted of a capital felony and you have a past withhold of adjudication. That withhold could be the aggravating factor that determines whether you get the death penalty or life without parole.
Limitations to Withhold Adjudication of Guilt in Florida
The possibility of a withhold depends on your judge. Most judges will withhold your adjudication of guilt if it seems you're unlikely to engage in any future criminal conduct. On the other hand, if you display a pattern of criminal actions then you may be denied a withhold.
However, the judge must follow the statutory limitations associated with withhold an adjudication of guilt. People who are charged with a capital, life or first-degree felony are unable to obtain a withhold adjudication of guilt. No matter the mitigating circumstances.
People charged with a second-degree felony who previously received an adjudication of guilt on an unrelated felony will not be qualified for a withhold. If you don't have a previous withhold, then you may be able to have your guilt withheld if:
The state attorney's office requests in writing that the withhold should be denied; or
The court uses written documents and find that withholding adjudication is the best option based on mitigating circumstances
A judge may not withhold your adjudication of guilt if you're charged with a third-degree felony and have two or more previous felony withholds.
Most second and first misdemeanors qualify for a withhold. However, some specific crimes such as driving under the influence (DUI) are not eligible for a withhold.
Additional Resources
Prison Policy Initiative – Visit the official website for the Prison Policy Initiative, a non-profit and non-partisan organization committed to exposing the harm related to mass criminalization. Access the site to learn about their publications, data regarding prisons in the U.S. and more.
Mitigating Circumstances for a Withhold – Visit the official website for the Florida Senate to learn more about the mitigating circumstances surrounding a withhold of adjudication of guilt. Access the site to learn what factors in your case could qualify you for a withhold as well as factors that won't be considered when granting a withhold.
Lawyer for Withhold of Adjudication of Guilt in Pinellas County, FL
If you or someone you know has been charged with a crime, it's vital you gain legal counsel. You could qualify for an withhold of adjudication of guilt instead of a formal conviction. This means no jail time and you could possibly seal your record forever. To see if you're eligible, we recommend you contact Morris Law Firm, P.A..
Our defense lawyers at Morris Law Firm, P.A. have a strong criminal defense background. With a collective 20 plus years of experience, we can assist you in advocating for a withhold.
Call us today at (727) 592-5885 to set up your free consultation. Morris Law Firm, P.A. accepts clients throughout the greater St. Petersburg area including Clearwater, Largo, Pinellas Park, Bellair, and Oldsmar.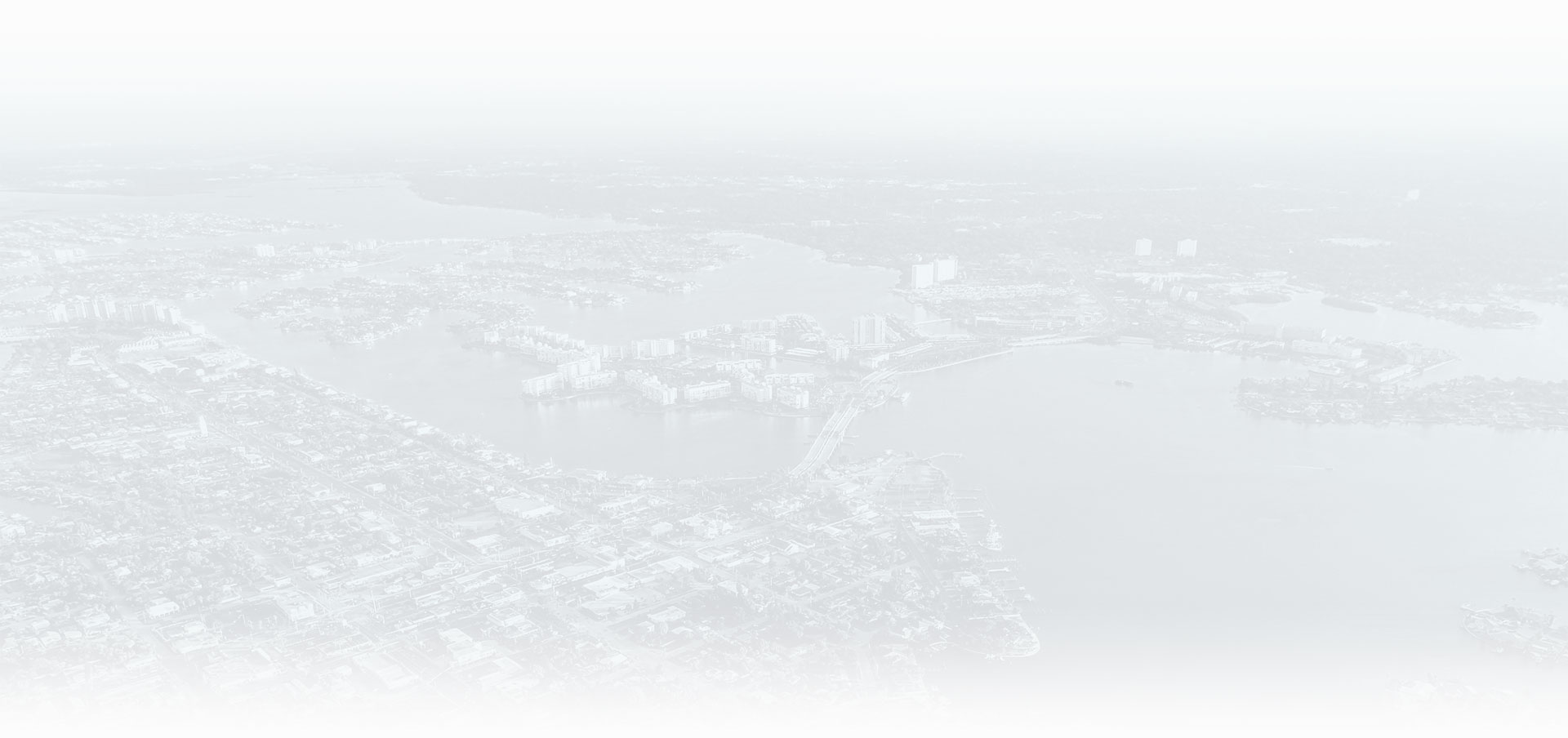 Why Choose Our Law Firm?
See the Difference Our Service Provides
FORMER STATE PROSECUTOR

Melinda Morris is a former prosecutor and has handled thousands of criminal cases from investigation through sentencing enabling us to identify weaknesses in the State's case against you.

STRATEGICALLY AGGRESSIVE

We never settle for the easiest outcome or the typical result. We know how to negotiate with the State Attorney and we will work to get you the best possible outcome.

TRUSTED & EXPERIENCED

Melinda Morris has practiced criminal law for over 20 years. Our clients trust advice that comes from experience in nearly every type of criminal case.

PERSONAL ATTENTION

We will know every client's story because we will take the time to listen and understand. You will work with your attorney one-on-one at every stage of the process.

PROMPT COMMUNICATION

You will have the cell phone number of your attorney. Your attorney will directly return your call, email, or text to answer your pressing questions.

SAME DAY REPRESENTATION

The government is wasting no time in trying to prove your guilt, a proactive defense is imperative. Prompt and decisive action from your defense attorney is of critical importance. CLient Testimonials
Hear From Real People We've Helped
At Morris Law Firm, P.A., your satisfaction is our priority! See for yourself what our clients have to say about working with us.
"Look no further than Morris Law"

Seth Shapiro is the most professional, courteous, caring attorneys I've dealt with in all of my 70 years. He did a fabulous job representing me defending me and getting charges dropped. I couldn't have dreamed of better counsel.

- Stephen on AVVO

"100% satisfied with Morris Law Group."

100% satisfied with Morris law group. Melinda was able to resolve my legal issues with no additional expenses other than my original retainer. I highly recommend this firm for professional and competent representation.

- Peter R. on Yelp

"Best legal representation"

If you want the best legal representation, look no further than Morris law firm. Melinda reassured me from the very first time we spoke over the phone. She is very professional and keeps you updated on the progress of your case. I really liked that I didn't have to reach out to her Everything was smooth, straightforward and she put my mind at ease. You'll be in good hands with her. Thank you Melinda

- Hassan on Google

"Thanks to The Morris Law Firm"

Mr.Shapiro helped my case by looking at the police body cam diligently which supported my testimony . He presented evidence to the prosecutor .I hired Seth Shapiro to defend me after a domestic battery charge in which I was wrongfully accused and arrested. My case was dismissed thankfully. .Couldn't have asked for a better outcome. This was an extreme difficult time for me. Seth Shapiro was knowledgeable and compassionate in my case. He followed up with my concerns. I would highly recommend this firm.

- Melody Z.

"Goes above and beyond"

Melinda has represented me on numerous cases and the outcome has always been great. Melinda goes above and beyond to defend your rights and get you the best possible outcome. I highly recommend hiring her.

- Shasta on Google

"They closed my case in a very short terms, for what I'm very grateful."

Morris Law Firm is a very professional and responsive. They closed my case in a very short terms, for what I'm very grateful. Strongly recommend them especially Seth Shapiro. He decreased my case from felony to misdemeanor in short terms and during 6 months my case was totally closed.

- Elina P. on Google