Accounting Fraud DEFENDERS of Your Rights. Your Life. Your Future.
Accounting Fraud
The Morris Law Firm, P.A. is experienced with handling Accounting-fraud cases. We aggressively defend our clients and we are confident in handling various types crimes related to Accounting fraud.
If you have been wrongly accused of being involved with Accounting fraud, Attorney Melinda Morris can help. We have valuable information and resources available to help you understand key components about Accounting fraud.
St. Petersburg Accounting Fraud Lawyer
Accounting fraud is a well thought-out plan to manipulate and abuse the method of recording profits or costs in order to attain an operating turnover for the firm in order to seem competent than it essentially is. Accounting fraud involves governmental and commercial scandals which arise with the disclosure of offenses by trusted executives of large public corporations. Such crimes typically comprise of complex methods for misusing or misdirecting capital, overstating profits, understating overheads, overstating corporate assets or underreporting liabilities, sometimes with the cooperation of officials in other corporations or affiliates.
In public traded companies, the act of "stimulated accounting" can be the result of fraud. Investigations are usually launched by government oversight agencies, such as the Securities and Exchange Commission (SEC) in the United States.
The Morris Law Firm can assist with; common cases of fraudulent financial reporting:
Exaggerating on incomes and properties;
Devaluing overheads, expenditures, and obligations;
Influencing the timing of when transactions are documented or events are recognized;
Inaccurately assessing or appraising the effects of transactions or events;
Abusing general accepted accounting principles; and
Falsifying or neglecting information material to users of financial figures.
Financial reporting fraud typically causes huge losses in shareholder value and corrodes trust in asset markets. Several United States governing agencies track financial frauds. The United States SEC (Securities and Exchange Commission), DOJ (Department of Justice), class-action lawyers and state attorneys all have an entrusted concentration in pursuing cases of fraud and warranting that it does not recur. Local European regulators are closely following the United States model. A recent analysis from over five years of regulatory actions shows that there is a substantial association between Securities and Exchange Commission, Department of Justice and class actions.
The Securities and Exchange Commission conducts investigations and brings civil enforcement actions in assembly with possible violations of securities laws and the Securities and Exchange Commission rules and regulations (Rule 10b-5). The Department of Justice and United States state attorneys investigate and convict individuals and commercial establishments for deeds that are considered a crime under United States federal and state laws. The Morris Law Firm looks at reductions in private litigant losses and shareholder values or attempts to recover these funds from corporations and individuals.
The Morris Law Firm recognizes that the most frequent type of financial accounting fraud involves improper revenue recognition, including premature recognition. Recent class actions regularly allude to inappropriate internal controls within the allegations.
A review of Securities and Exchange Commission prosecution activities has found that in over 80 per cent of these matters, one or more of the following high-ranking managers were involved:
(CEO) Chief Executive Officer
(COO) Chief Operating Officer
(CFO) Chief Financial Officer
(CAO) Chief Accounting Officer
These are all officers in executive positions, which specifies why frauds are inclined to involve management override of controls that otherwise, may seem to be operating efficiently. These executive officers are the most common to be charged with fraud; however, the Morris Law Firm is aware that these circumstances generally conspire and others engage in this process as well.
The Morris Law Firm has found that financial fraud crimes are most likely to happen when one or more of the following elements exist:
Focus is based exclusively on profits.
Poorly control environment;
Immensely weak internal accounting controls;
Mix-ups by executive management, the audit committee and the board of directors;
Tantalizing restitution systems and disciplinary processes not supportive of compliance and a zero tolerance methodology.
Deficient monitoring of controls and compliance with corporate rules and regulations.
The most financial frauds deal with a failure to ensure proper and sufficient records of and support for transactions and accounting events. Secondly, most financial frauds occur in an atmosphere where there is inadequate regulation by the officers in control of financial and accounting.
Preventive measures for accounting fraud:
The right tone starts by having operational audit committees that manage critical risk, control and accounting areas. The Chief Executive Officers and Chief Financial Officers need to keenly communicate the significance of accurate accounting and reporting, even at the expense of profits and objectives. Accurate accounting is not a misfortune. It entails investment in a lot of important control areas, including critical accounts and disclosures, and must be implemented and mandated by an expert accounting sector, with techniques that are frequently tested by a self-governing internal audit function.
Do not allow any moral wrongdoings or belligerent accounting, regardless of the amounts involved. When dealing with impending transgression, whether reported by an informant, warrant that a proper investigation is commenced and do not tolerate any recognized misconduct. This will allow you to avoid repetition of any transgressions. Zero tolerance for serious misconduct is the best course of action.
Follow up on all allegations of misconduct. Never focus on the source of the allegation, but focus on allegation facts. Serious allegations of management misconduct should be followed up with an independent investigation and appropriate remediation actions, which generally involve measures regarding personnel, accounting, taxation and internal controls.
Avoid having an accounting department of pure bookkeepers and 'good soldiers'. Accounting departments need to be familiar with US GAAP, IFRS, and any other relevant GAAP. Accountants cannot be allowed to be just bookkeepers. They must act as a major line of defense to prevent any improper accounting and act as sparring partners for the business. This also means that GAAP rules need to be embedded into local procedures, processes, and controls, rather than allowing for spreadsheet-type adjustments to reconcile or handle complex GAAP areas (US GAAP reconciliation process).
Invest in GAAP training and ensure that resources and policies are adequate to address complex accounting areas. All too often, accountants in business do not have the training or expertise to deal with complex areas of accounting. There can be a tendency to solely rely on the external auditor, which is no longer possible under Sarbanes-Oxley. Investing in regular (at least annual) training and having the right people (in terms of experience and attitude as gatekeepers and business partners) are critical to success.
Morris Law Firm, P.A. | Florida Accounting Fraud Defense Lawyer
Melinda Morris represents clients as an experienced white collar crime attorney in Pinellas County and the entire Tampa Bay, FL area (St. Petersburg, Tampa, Hillsborough, Pasco, Manatee, Sarasota). Accounting fraud takes place in various forms. These types of charges are very severe and may seriously affect your professional reputation. The involvement of the state government and possibly the FBI makes it even harder to follow without a guide. Attorney Melinda Morris has years of practical and functional knowledge when it comes to white-collar crimes, such as Accounting fraud in St. Petersburg, Clearwater, and Pinellas County.
If you are facing charges related to Accounting fraud, you need an attorney. Contact St. Petersburg's white-collar attorney for more information about your Accounting fraud case throughout the Tampa Bay area including Tampa, Clearwater, Bartow, New Port Richey, Dade City, Plant City, including the counties of Hillsborough, Pasco, and Pinellas or surrounding areas.
Contact Attorney Melinda Morris with The Morris Law Firm, P.A. at (727) 592-5885 to get assistance with your legal needs related to accounting fraud.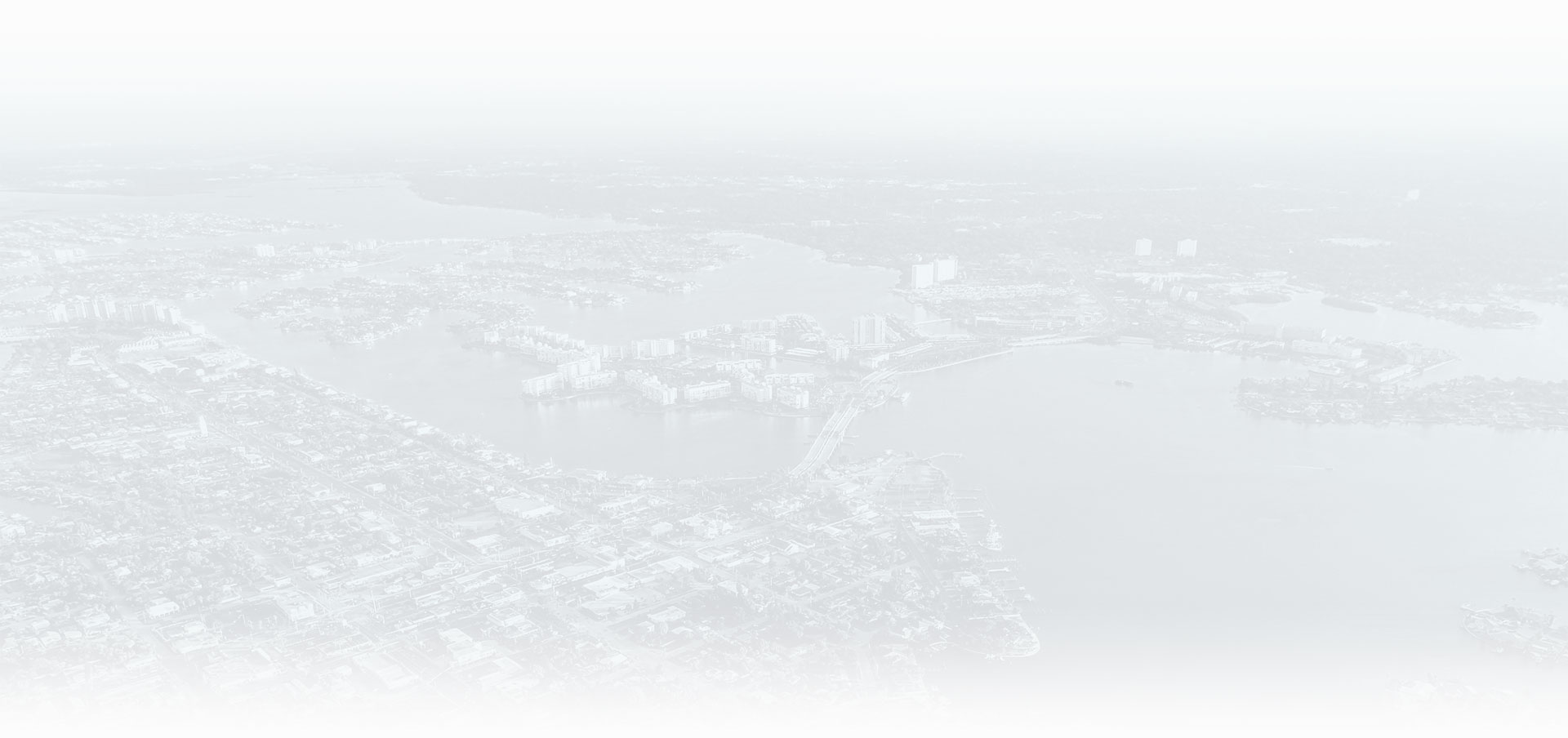 Why Choose Our Law Firm?
See the Difference Our Service Provides
FORMER STATE PROSECUTOR

Melinda Morris is a former prosecutor and has handled thousands of criminal cases from investigation through sentencing enabling us to identify weaknesses in the State's case against you.

STRATEGICALLY AGGRESSIVE

We never settle for the easiest outcome or the typical result. We know how to negotiate with the State Attorney and we will work to get you the best possible outcome.

TRUSTED & EXPERIENCED

Melinda Morris has practiced criminal law for over 20 years. Our clients trust advice that comes from experience in nearly every type of criminal case.

PERSONAL ATTENTION

We will know every client's story because we will take the time to listen and understand. You will work with your attorney one-on-one at every stage of the process.

PROMPT COMMUNICATION

You will have the cell phone number of your attorney. Your attorney will directly return your call, email, or text to answer your pressing questions.

SAME DAY REPRESENTATION

The government is wasting no time in trying to prove your guilt, a proactive defense is imperative. Prompt and decisive action from your defense attorney is of critical importance. CLient Testimonials
Hear From Real People We've Helped
At Morris Law Firm, P.A., your satisfaction is our priority! See for yourself what our clients have to say about working with us.
"Look no further than Morris Law"

Seth Shapiro is the most professional, courteous, caring attorneys I've dealt with in all of my 70 years. He did a fabulous job representing me defending me and getting charges dropped. I couldn't have dreamed of better counsel.

- Stephen on AVVO

"100% satisfied with Morris Law Group."

100% satisfied with Morris law group. Melinda was able to resolve my legal issues with no additional expenses other than my original retainer. I highly recommend this firm for professional and competent representation.

- Peter R. on Yelp

"Best legal representation"

If you want the best legal representation, look no further than Morris law firm. Melinda reassured me from the very first time we spoke over the phone. She is very professional and keeps you updated on the progress of your case. I really liked that I didn't have to reach out to her Everything was smooth, straightforward and she put my mind at ease. You'll be in good hands with her. Thank you Melinda

- Hassan on Google

"Thanks to The Morris Law Firm"

Mr.Shapiro helped my case by looking at the police body cam diligently which supported my testimony . He presented evidence to the prosecutor .I hired Seth Shapiro to defend me after a domestic battery charge in which I was wrongfully accused and arrested. My case was dismissed thankfully. .Couldn't have asked for a better outcome. This was an extreme difficult time for me. Seth Shapiro was knowledgeable and compassionate in my case. He followed up with my concerns. I would highly recommend this firm.

- Melody Z.

"Goes above and beyond"

Melinda has represented me on numerous cases and the outcome has always been great. Melinda goes above and beyond to defend your rights and get you the best possible outcome. I highly recommend hiring her.

- Shasta on Google

"They closed my case in a very short terms, for what I'm very grateful."

Morris Law Firm is a very professional and responsive. They closed my case in a very short terms, for what I'm very grateful. Strongly recommend them especially Seth Shapiro. He decreased my case from felony to misdemeanor in short terms and during 6 months my case was totally closed.

- Elina P. on Google