Search Warrants DEFENDERS of Your Rights. Your Life. Your Future.
Search Warrants
All American citizens have a right to privacy in their homes. The Fourth Amendment of the U.S. Constitution protects Americans from illegal search and seizures by law enforcement. Police officers must have a valid warrant signed by a judge to search your home or business.
Law enforcement can only issue a search warrant if they have probable cause of a crime. Probable cause is when an officer has a reasonable amount of suspicion an offense is about to take place. Officers who don't have probable cause are conducting an illegal search and seizure.
If you believe you were the subject of an illegal search and seizure, it's imperative you contact an experienced criminal defense attorney.
Attorney for Search Warrants in St. Petersburg, Florida
You have a right to protect your property from unreasonable police procedures. If you or someone you know is about to undergo a search and seizure, contact the attorneys at Morris Law Firm, P.A.. Our attorneys can review the affidavit and challenge the search warrant if necessary.
Contact us today at (727) 592-5885 to schedule a free consultation. We practice law at the Pinellas County Justice Center and surrounding areas including Bradenton, Clearwater, Tampa and St. Petersburg.
Overview of Search Warrants in Florida
---
Search Warrant Process in Florida
The search warrant process begins with law enforcement. An officer will draft up an affidavit detailing why a search warrant is necessary. A judge will then examine the affidavit and any other documents submitted. If the judge agrees with the affidavit, they will sign it to make the search warrant valid.
The search warrant must be executed within ten days of its issuance. Law enforcement will use the "knock and announce" method to notify the owner of the property. A search and seizure can happen during the day or at night. In addition, an officer does reserve the right to break down a door or window to execute the warrant.
Law enforcement is required to give the person being searched a copy of the warrant. They're also required to create an inventory of property seized. A copy of the inventory can be given to the person being searched upon request. Officers who don't have proper documentation for a search warrant are conducting an illegal search and seizure.
It's important to remember that you must have probable cause to conduct a search warrant. Probable cause is when an officer has a reasonable enough suspicion, supported by various circumstances, that a crime is or will take place. Law enforcement must record probable cause in their affidavits when they appear in front of a judge. If the judge doesn't believe there is enough probable cause, they can reject the warrant completely.
---
Florida Search Warrant Laws
Law enforcement must follow Florida laws when issuing a search warrant. Florida law has different standards for searching a public property and a private property. For public properties, Florida Statute § 933.02 states law enforcement can issue a search warrant if:
The property was stolen or embezzled;
The property was used to:

Commit a crime;
For gambling or gambling implements and appliances; or
Violate laws for obscene prints and literature.

The property has evidence that showing a felony was committed;
The property was held or possessed because:

It was violating laws for the manufacture, sale and transportation of intoxicating liquors;
It violated fish and game laws;
It violated relevant food and drug laws;
It violated laws relative to citrus disease management.

The property has evidence of cruelty to animals.
Private dwellings such as apartments or homes have different regulations. Florida Statute § 933.18 states a private dwelling can be searched if there is evidence of:
The illegal sale, possession or manufacture of intoxicating liquor;
Gambling;
Narcotic or drug abuse;
A weapon or other relevant evidence a felony was committed;
One or more of the following offenses were committed;

Interference with custody;
An unnatural and lascivious act with a child; or
Exposure of sexual organs to a child.

It's used for a business purpose such as a store, saloon, hotel or restaurant.
Cruelty of animals took place or is taking place there; or
---
Search Warrant Requirements in Florida
Police officers must meet certain requirements to issue a search warrant. Florida Statute §933.07 states a search warrant is valid if it contains:
A signature by an impartial judge;
The name of the person being searched;
Description of the items and premises searched;
The person or items that are to be seized;
Any communication to be intercepted; and
Probable cause that justifying the warrant.
---
Exceptions to Search Warrant Laws in Florida
Some specific places and circumstances don't require a search warrant. Exceptions to Florida's search warrant requirements include:
Inventory searches;
Terry stops;
Public school searches;
Airport or border security searches;
Inventory searches;
Searches after arrest;
If the item seized is in plain view of the officer;
To prevent the destruction of alleged evidence;
To prevent the escape of an alleged offender; or
To protect life and liberty.
A "Terry stop" is a brief investigatory stop of a person without a warrant. To justify the stop, law enforcement must have reasonable suspicion the person being searched was involved in criminal activity. This is different from probable cause, which is a standard for warrants and arrests.
Reasonable suspicious is a lesser standard than probable cause. A person has reasonable suspicion if they believe something based on specific and articulable facts. The suspicion must be formulated by the rational inferences from those facts.
---
Penalties for Obstructing a Search Warrant in Florida
People who attempt to obstruct, resist or oppose a search warrant are breaking the law. Florida Statue §933.15 states anyone who obstructs a search warrant may face a first-degree misdemeanor. A first-degree misdemeanor is punishable by:
Up to one year in jail; and
A possible $1,000 fine.
---
Additional Resources
Florida Search Warrant Laws – Visit the official website of Online Sunshine to view a collection of Florida state laws. Access the statutes to learn more about search warrants, more about inspection warrants and the penalty for illegal search and seizures.
Florida Crime Information Center – Visit the official website of the Florida Crime Information Center to search for statewide warrants. Access the site to read more about search warrants, arrest warrants and missing persons.
---
Attorney for Search Warrants in Pinellas County, Florida
If you or someone you know has been subject to a search warrant, it's imperative that you contact an experienced criminal defense attorney. A skilled attorney can collect evidence, file motions and fight the allegations held against you.
Find an experienced attorney at Morris Law Firm, P.A.. Our attorneys have years of experience representing people who were victims of illegal search and seizures. We can use our resources to create a strong defense strategy for you. Contact us now at (727) 592-5885 for a free consultation.
Morris Law Firm, P.A. accepts clients throughout the greater Pinellas County area including St. Petersburg, Bradenton, Dunedin, and Largo.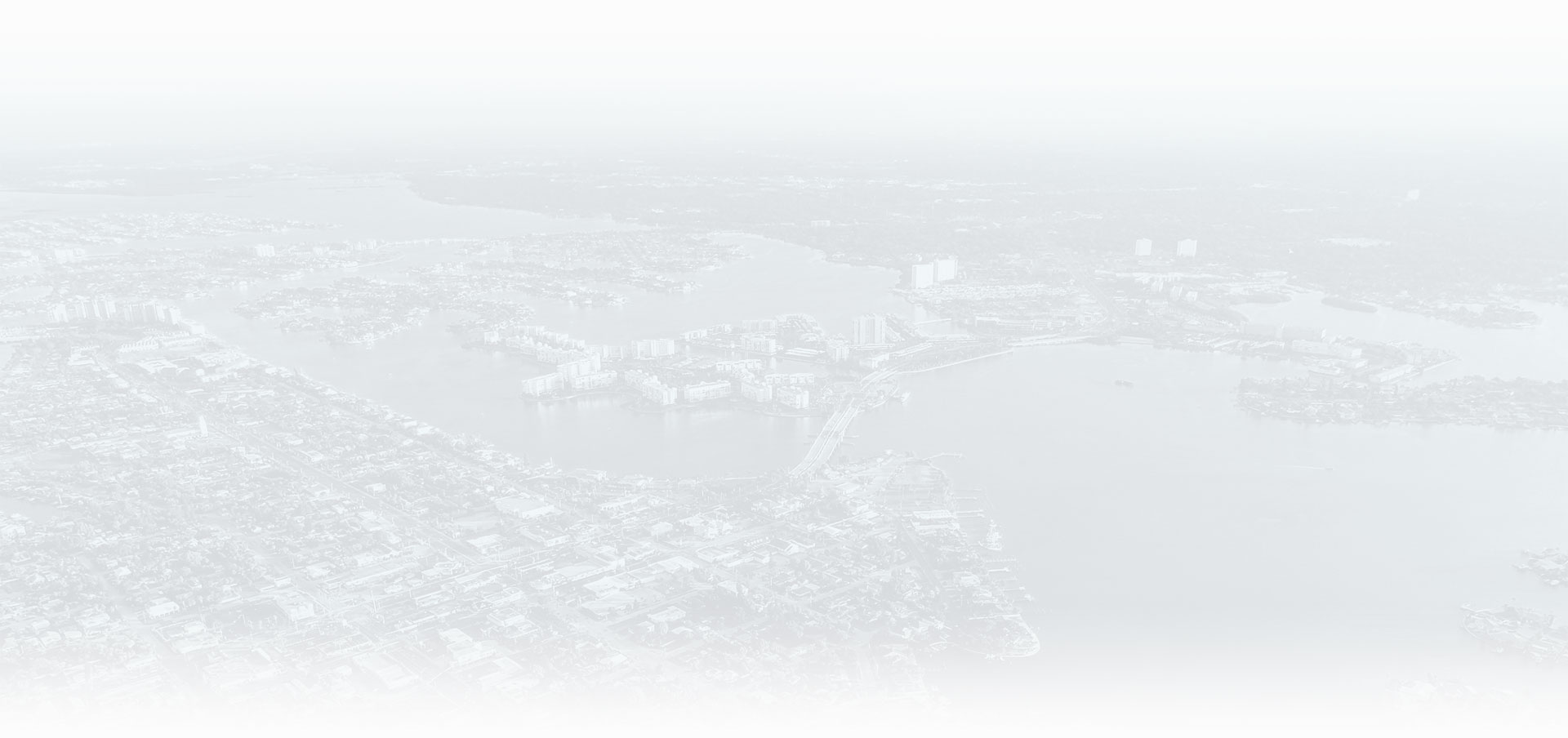 Why Choose Our Law Firm?
See the Difference Our Service Provides
FORMER STATE PROSECUTOR

Melinda Morris is a former prosecutor and has handled thousands of criminal cases from investigation through sentencing enabling us to identify weaknesses in the State's case against you.

STRATEGICALLY AGGRESSIVE

We never settle for the easiest outcome or the typical result. We know how to negotiate with the State Attorney and we will work to get you the best possible outcome.

TRUSTED & EXPERIENCED

Melinda Morris has practiced criminal law for over 20 years. Our clients trust advice that comes from experience in nearly every type of criminal case.

PERSONAL ATTENTION

We will know every client's story because we will take the time to listen and understand. You will work with your attorney one-on-one at every stage of the process.

PROMPT COMMUNICATION

You will have the cell phone number of your attorney. Your attorney will directly return your call, email, or text to answer your pressing questions.

SAME DAY REPRESENTATION

The government is wasting no time in trying to prove your guilt, a proactive defense is imperative. Prompt and decisive action from your defense attorney is of critical importance. CLient Testimonials
Hear From Real People We've Helped
At Morris Law Firm, P.A., your satisfaction is our priority! See for yourself what our clients have to say about working with us.
"Look no further than Morris Law"

Seth Shapiro is the most professional, courteous, caring attorneys I've dealt with in all of my 70 years. He did a fabulous job representing me defending me and getting charges dropped. I couldn't have dreamed of better counsel.

- Stephen on AVVO

"100% satisfied with Morris Law Group."

100% satisfied with Morris law group. Melinda was able to resolve my legal issues with no additional expenses other than my original retainer. I highly recommend this firm for professional and competent representation.

- Peter R. on Yelp

"Best legal representation"

If you want the best legal representation, look no further than Morris law firm. Melinda reassured me from the very first time we spoke over the phone. She is very professional and keeps you updated on the progress of your case. I really liked that I didn't have to reach out to her Everything was smooth, straightforward and she put my mind at ease. You'll be in good hands with her. Thank you Melinda

- Hassan on Google

"Thanks to The Morris Law Firm"

Mr.Shapiro helped my case by looking at the police body cam diligently which supported my testimony . He presented evidence to the prosecutor .I hired Seth Shapiro to defend me after a domestic battery charge in which I was wrongfully accused and arrested. My case was dismissed thankfully. .Couldn't have asked for a better outcome. This was an extreme difficult time for me. Seth Shapiro was knowledgeable and compassionate in my case. He followed up with my concerns. I would highly recommend this firm.

- Melody Z.

"Goes above and beyond"

Melinda has represented me on numerous cases and the outcome has always been great. Melinda goes above and beyond to defend your rights and get you the best possible outcome. I highly recommend hiring her.

- Shasta on Google

"They closed my case in a very short terms, for what I'm very grateful."

Morris Law Firm is a very professional and responsive. They closed my case in a very short terms, for what I'm very grateful. Strongly recommend them especially Seth Shapiro. He decreased my case from felony to misdemeanor in short terms and during 6 months my case was totally closed.

- Elina P. on Google