Domestic Violence FAQ DEFENDERS of Your Rights. Your Life. Your Future.
Domestic Violence / Domestic Battery FAQ
What Is Domestic Violence?
Domestic Violence is defined under Florida Statute §741.28 as any assault, aggravated assault, battery, aggravated battery, sexual assault, sexual battery, stalking, aggravated stalking, kidnapping, false imprisonment, or any criminal offense resulting in physical injury or death of one family or household member by another family or household member.
What Is a "Family or Household Member"?
Florida Statute §741.28 defines a "family or household member" as spouses, former spouses, persons related by blood or marriage, persons who are presently residing together as if a family or who have resided together in the past as if a family, and persons who are parents of a child in common regardless of whether they have been married. With the exception of persons who have a child in common, the family or household members must be currently residing together in the same single dwelling unit or have in the past.
What Acts Can Be Considered Domestic Violence?
Domestic Violence is oftentimes mistakenly considered to be only overt physical acts of violence against a family or household member. While Domestic Battery (intentionally touching or striking another person against the will of the other person) makes up a large percentage of domestic violence cases, assault (an intentional, unlawful threat by word or act to do violence to a person) and stalking are also considered domestic violence along with the other offenses mentioned under the definition of Domestic Violence above.
Can I Be Arrested for Domestic Battery for Just Touching My Spouse / Boyfriend / Girlfriend / Family Member Even If There Was No Injury?
Yes. A Domestic Battery, as defined under Florida Statute §784.03 / 741.28, is intentionally touching or striking another person against the will of the other person. Thus, a simple push or shove even when there is no apparent injury to the other party is enough to be arrested for domestic battery. It is not required for the alleged victim to have a scratch, scrape, bruise, or red mark, nor does the ambulance need to come for police to establish probable cause for a domestic battery arrest.
Is Someone Always Arrested When Domestic Violence Is Reported to the Police?
Yes, in Florida and specifically in the Tampa Bay area, including Pinellas and Hillsborough Counties, law enforcement almost always makes an arrest when they are called to the scene of an alleged domestic violence incident. Florida Statute §741.29 defines the process and procedure that law enforcement should undertake to investigate an alleged act of Domestic Violence. Even when both parties are involved in the incident, Florida law instructs the law enforcement officer to identify who is the "primary aggressor" in the case. Florida law further instructs the law enforcement officer to arrest the primary aggressor and not arrest the person who acts in a reasonable manner to protect or defend themselves or another family or household member from domestic violence. Law enforcement must have probable cause to make an arrest.
What If the Victim Does Not Want Me to Be Arrested and Does Not Wish to Prosecute?
Once law enforcement has been called to the scene of a Domestic Battery, as mentioned above, an arrest will usually be made. Thereafter, the criminal case is not the victim versus the Defendant, it is the State of Florida vs. the Defendant, where the State is alleging that a law of the State of Florida has been violated. Thus, even if the victim does not want to prosecute, the State can still charge the Defendant with the criminal offense of Domestic Battery (many people refer to this as the State "picking up the charges"). The State may then use testimony of law enforcement, witnesses, and physical evidence (pictures, videos, law enforcement body-worn camera footage and the like) to prove their case even if the victim refuses to be involved in the prosecution and will not testify.
What Happens After I am Arrested for Domestic Violence?
For most Domestic Violence charges, you will not be able to immediately bond out of jail. This is because Florida law (Florida Statute §741.2901) requires that a person arrested for Domestic Violence "be held in custody until brought before the court for admittance to bail." At the Domestic Advisory Hearing (sometimes called a First Appearance Hearing), the Court "shall consider the safety of the victim, the victim's children, and any other person who may be in danger if the defendant is released."
At the Advisory Hearing, the Court makes three (3) general determinations:
The Court will determine if there was Probable Cause for the arrest. Because the standard of Probable Cause is fairly low, if the Complaint / Arrest Affidavit (sometimes called Criminal Report Affidavit or CRA) lists any facts or circumstances that make it appear that an act of domestic violence occurred, then the Court will find Probable Cause.
The Court will determine whether contact will be allowed with the alleged victim and/or the victim's children. Generally, the Court will issue a "No Contact With Victim Order" prohibiting contact with the victim. Only in cases where the alleged victim appears at the Advisory Hearing and requests contact AND the facts and circumstances of the alleged offense are minor in nature will the Court allow contact with the victim.
The Court will determine conditions of release. Conditions of release include if the Defendant will be released on a monetary bond or on his or her own recognizance (known as "Release on Own Recognizance" or ROR) or supervised release on own recognizance (known as "Supervised Release on Own Recognizance" or SROR) meaning that the Defendant will have to check in with the Sheriff's Office on a regular basis. Other conditions of release may include the Defendant being outfitted with an ankle-worn GPS monitor to ensure no contact is made with the alleged victim or, in cases where there was an indication of alcohol influence, the Defendant may be outfitted with a Continuous Alcohol Monitor (CAM).
What Is a No Contact Order?
An "Order For No Contact With Victim" is typically issued by the Judge after a criminal Domestic Violence arrest. The Court views the Order as a "cooling off period." There is no specific duration to the Order For No Contact With Victim and it will not be removed until a criminal defense attorney files a Motion with the Court to be heard on the matter. The Order For No Contact With Victim prohibits all forms of contact with the victim precluding communicating orally or in any written form, either in person, telephonically, electronically, including texting, posting, Facebook, or Twitter, or in any other manner, either directly or indirectly through a third person, with the victim(s). The Court can further order a GPS ankle monitor be placed on the Defendant to ensure no contact with the alleged victim. If the Order For No Contact With Victim is violated, the Defendant may be placed into custody and held without bond.
What Can I Do if I am Falsely Accused of Domestic Violence?
You should immediately retain an attorney to represent your interests and advise you of your legal rights. False allegations can stem from an alleged victim attempting to gain legal leverage in a separation, divorce, or child custody hearing. Mental health issues, cheating, and financial issues are often at the heart of false domestic violence allegations. A domestic violence attorney can help sort through the facts and circumstances and present your side of the story to the state attorney in an effort to resolve your criminal charges.
What Are the Penalties of a Domestic Violence Conviction?
Most Domestic Violence offenses are classified as misdemeanors and can be punished by up to one (1) year in County Jail and/or Probation. Some Domestic Violence offenses may be classified as felony offenses punishable by incarceration in State Prison and/or Probation.
How Can a Domestic Violence Case Be Resolved?
A Domestic Violence case may take any of several paths to resolution:
The state attorney may decide to not file a formal criminal charge - called a No Information (also Letter of Release). The state attorney, after conducting an investigation in the matter, and oftentimes with the input of the criminal defense attorney, may determine that the facts and circumstances of the case do not warrant prosecution. If a No Information is filed by the state attorney, the case is essentially dismissed and over.
The state attorney, through negotiation with the criminal defense attorney, may allow the Defendant to participate in a Diversion Program (sometimes referred to as a Pre-Trial Intervention Program). Domestic Battery cases have a specific Diversion program called the Domestic Violence Deferred Prosecution Program (DVP). Under this program, the Defendant must complete 29 weeks of Batterer's Intervention Program (BIP) classes at a rate of one (1) class per week. Each class is approximately 90 minutes long and most often conducted in group sessions in person or via Zoom. If the Domestic Violence Deferred Prosecution Program is successfully completed by the Defendant, the state attorney will agree to dismiss the case.
A Change of Plea may be entered after the criminal defense attorney negotiates with the state attorney (also referred to as a Plea Bargain). The plea may be to a reduced charge or may be made to avoid jail time or minimize time on probation.
A Jury Trial on the matter may be held where the state attorney carries the burden to prove the Defendant guilty beyond a reasonable doubt.
What Types of Domestic Violence Cases Does the Morris Law Firm Handle?
The Morris Law Firm handles all types of criminal Domestic Violence cases for Defendants as well as civil Injunctions for Protection Against Domestic Violence, Dating Violence, Repeat Violence, Sexual Violence, and Stalking for both Petitioners and Respondents.
Your initial consultation is free and confidential. We accept cases throughout the Tampa Bay area. Call (727) 592-5885 or contact us online to get started.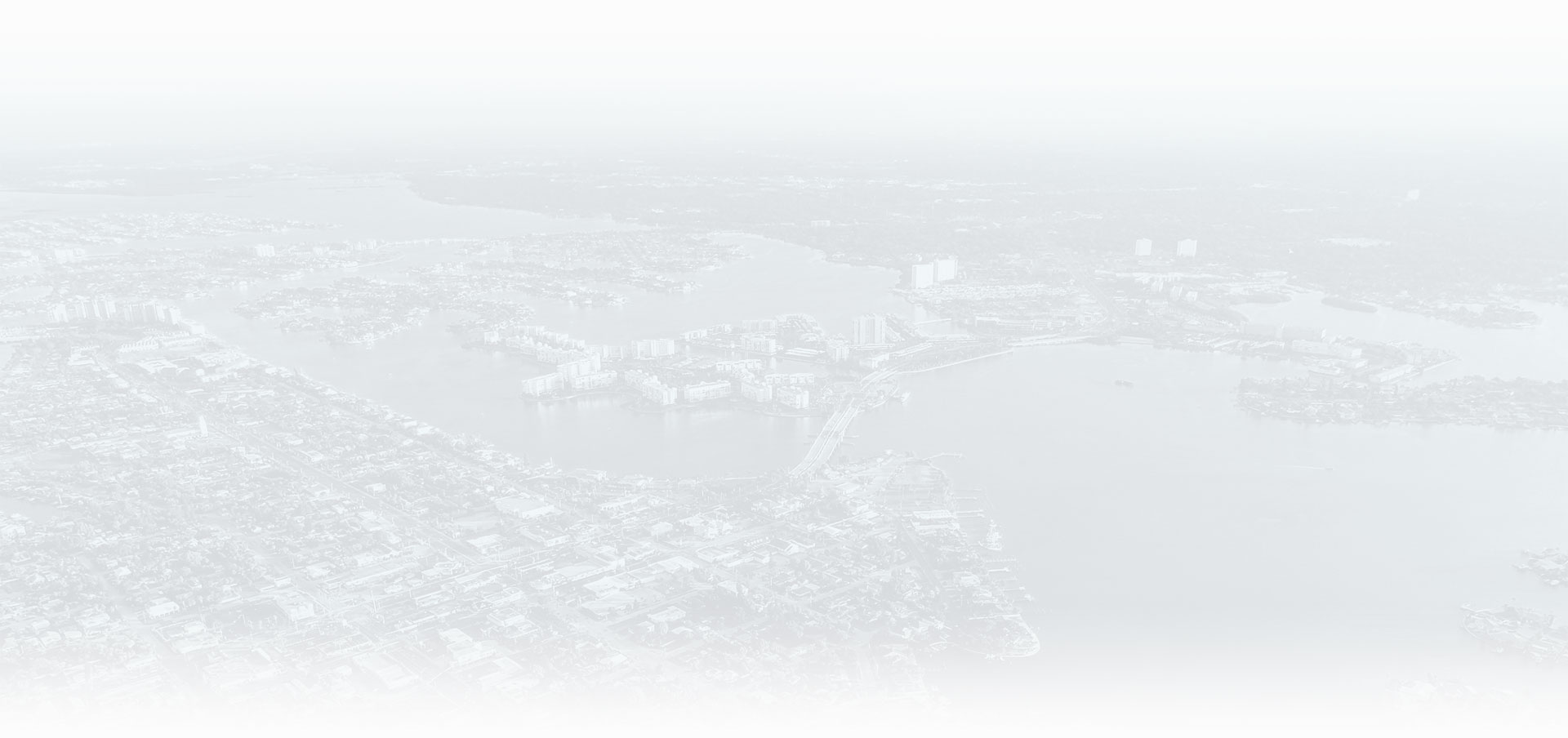 Why Choose Our Law Firm?
See the Difference Our Service Provides
FORMER STATE PROSECUTOR

Melinda Morris is a former prosecutor and has handled thousands of criminal cases from investigation through sentencing enabling us to identify weaknesses in the State's case against you.

STRATEGICALLY AGGRESSIVE

We never settle for the easiest outcome or the typical result. We know how to negotiate with the State Attorney and we will work to get you the best possible outcome.

TRUSTED & EXPERIENCED

Melinda Morris has practiced criminal law for over 20 years. Our clients trust advice that comes from experience in nearly every type of criminal case.

PERSONAL ATTENTION

We will know every client's story because we will take the time to listen and understand. You will work with your attorney one-on-one at every stage of the process.

PROMPT COMMUNICATION

You will have the cell phone number of your attorney. Your attorney will directly return your call, email, or text to answer your pressing questions.

SAME DAY REPRESENTATION

The government is wasting no time in trying to prove your guilt, a proactive defense is imperative. Prompt and decisive action from your defense attorney is of critical importance. CLient Testimonials
Hear From Real People We've Helped
At Morris Law Firm, P.A., your satisfaction is our priority! See for yourself what our clients have to say about working with us.
"Look no further than Morris Law"

Seth Shapiro is the most professional, courteous, caring attorneys I've dealt with in all of my 70 years. He did a fabulous job representing me defending me and getting charges dropped. I couldn't have dreamed of better counsel.

- Stephen on AVVO

"100% satisfied with Morris Law Group."

100% satisfied with Morris law group. Melinda was able to resolve my legal issues with no additional expenses other than my original retainer. I highly recommend this firm for professional and competent representation.

- Peter R. on Yelp

"Best legal representation"

If you want the best legal representation, look no further than Morris law firm. Melinda reassured me from the very first time we spoke over the phone. She is very professional and keeps you updated on the progress of your case. I really liked that I didn't have to reach out to her Everything was smooth, straightforward and she put my mind at ease. You'll be in good hands with her. Thank you Melinda

- Hassan on Google

"Thanks to The Morris Law Firm"

Mr.Shapiro helped my case by looking at the police body cam diligently which supported my testimony . He presented evidence to the prosecutor .I hired Seth Shapiro to defend me after a domestic battery charge in which I was wrongfully accused and arrested. My case was dismissed thankfully. .Couldn't have asked for a better outcome. This was an extreme difficult time for me. Seth Shapiro was knowledgeable and compassionate in my case. He followed up with my concerns. I would highly recommend this firm.

- Melody Z.

"Goes above and beyond"

Melinda has represented me on numerous cases and the outcome has always been great. Melinda goes above and beyond to defend your rights and get you the best possible outcome. I highly recommend hiring her.

- Shasta on Google

"They closed my case in a very short terms, for what I'm very grateful."

Morris Law Firm is a very professional and responsive. They closed my case in a very short terms, for what I'm very grateful. Strongly recommend them especially Seth Shapiro. He decreased my case from felony to misdemeanor in short terms and during 6 months my case was totally closed.

- Elina P. on Google