Failure To Appear On A Warrant DEFENDERS of Your Rights. Your Life. Your Future.
Failure to Appear
When a person does not appear for a court date in Florida after posting bond, receiving a notice to appear, or released on recognizance (ROR), the court may issue a bench warrant (also known as a capias) for that individual's arrest. Bench warrants are often "no-bond" warrants, which means that people taken into custody on them cannot bond out of jail after being arrested and are forced to wait until they can appear in court before the judge.
In addition to the underlying criminal charge that was the basis for the original court appearance, the alleged offender could also face a new criminal charge for Failure To Appear (FTA). Failure To Appear for court dates can result in possible forfeiture of any bond posted, including money or collateral.
Attorney for Failure to Appear Warrants in St. Petersburg, FL
Melinda Morris is an experienced criminal defense lawyer in St. Petersburg who represents clients in Pinellas County, Hillsborough County, Manatee County, Pasco County, and Sarasota County.
Call (727) 592-5885 to set up a free initial consultation that will allow our attorneys to review your case and discuss all of your legal options.
We accept clients throughout the greater St. Petersburg and Pinellas County area including Pinellas Park, Clearwater, Largo, Seminole, Palm Harbor, Dunedin, Tarpon Springs, Seminole, Oldsmar, Safety Harbor and Madeira Beach.
---
Overview of Failure to Appear Warrants in Florida
What Does Failure to Appear Mean?
Not following court procedures can result in criminal charges and that includes missing court dates. In Florida, you may be surprised to learn that if you fail to appear in court after posting a bond for any misdemeanor charge you could be charged with failure to appear. In addition to the charge, an automatic bench warrant will be issued for your arrest as well.
The court can impose additional punishments if it's proven that your failure to appear was "willful." That means you and your attorney must prove that you did not contribute to the creation of uncontrollable circumstances in reckless disregard of the requirement to appear in court. Instead, you appeared or surrendered as soon as such circumstances ceased to exist. Some examples of uncontrollable circumstances include a vehicle breaking down on the way to the courthouse or being too sick to attend court.
Failure to Appear Florida Statute
When a court issues a warrant for a person's arrest based on his or her failure to appear in court, the state can amend the original information to add the charge of Failure To Appear. In order to convict an alleged offender of Failure To Appear, the State will need to prove the three following things beyond a reasonable doubt:
The alleged offender was released from custody pursuant to Florida's bail statute;
The alleged offender was released in connection with a felony or misdemeanor charge, while awaiting sentencing, or pending review by certiorari after conviction of a criminal offense; and
After his or her release, the alleged offender willfully failed to appear as required for the proceeding before a court or judicial officer.
Willfully is defined in the Florida Standard Jury as meaning "intentionally, knowingly, and purposely." Thus, extenuating circumstances (such as medical emergencies or automobile accidents) are often used as valid defenses to Failure To Appear charges.
Jail Time for Failure to Appear in Florida
Under Florida Statute § 843.15, any person who was released pursuant to Florida's bail statute and willfully failed to appear before any court or judicial officer as required will incur a forfeiture of any security that was given or pledged for her or his release. Additionally, the criminal charge of failure to appear is classified as follows, depending on the nature of the underlying offense:
If the release was in connection with a misdemeanor charge, failure to appear is a first-degree misdemeanor punishable by up to one year in jail and/or a fine of up to $1,000;
If the release was in connection with a felony charge, failure to appear is a third-degree felony punishable by up to five years in prison and/or a fine of up to $5,000.
When a person knows a Failure To Appear warrant has been issued for his or her arrest, there may be several alternative options to resolve the capias. Alleged offenders may be able to utilize a self-arrest program, immediately surrender themselves at the local jail, or a lawyer could file a motion to withdraw the arrest warrant or a motion to surrender.
What is a Bench Warrant for Failure to Appear?
Law enforcement must have a warrant to authorize your arrest. However, in a case of failure to appear the judge is likely to issue out a specific type of warrant known as a bench warrant. This type of warrant is different from a standard arrest warrant as law enforcement will not actively seek out your arrest. Instead, the warrant gives law enforcement the authority to arrest you on sight if they discover you're subject to a bench warrant.
Often people who are arrested on a bench warrant either turn themselves in or were arrested at a minor traffic stop. So even though law enforcement won't be searching for you, you will automatically be arrested if they stop you and discover a bench warrant has been issued for your arrest. The best way to avoid jail and to resolve a bench warrant is to get in contact with an experienced criminal defense attorney. They can instruct you on what to do next so you can face minimal penalties and hopefully dodge any jail time.
How to Handle Failure to Appear Warrant in Florida?
It's best to get ahead and resolve a bench warrant for failure to appear rather than ignore it until the situation blows up. Different jurisdictions in Florida handle failure to appear bench warrants differently, but thankfully all of them offer options to resolve a bench warrant. The first step for you is to hire an experienced defense attorney to assist you with your case.
Your attorney can utilize several options to resolve your failure to appear bench warrant. They can file a motion to surrender for you after you immediately surrender yourself to jail. The motion would allow you to surrender to the courtroom rather than directly to jail. In some cases, the bond will also be addressed and hopefully lowered.
Another option is to surrender at the jail and allow yourself to be placed into custody. Your attorney can then discover if there is a bond and you can then post it. After you post bond you'll be released on condition if you agree to go to all upcoming court dates.
The last avenue your lawyer can take is to file a motion to recall the bench warrant and dismiss the failure to appear charge. If they're able to convince the judge to do this, you'll be given a new court date and avoid jail altogether.
Does a Failure to Appear Warrant Expire in Florida?
Contrary to popular belief, warrants do not expire or "go away on their own" in Florida. The possibility of having your warrant recalled depends heavily on what the initial charge for the missed court date was. If the warrant was for a missed court date for a felony, then it's likely you'll have to turn yourself in and then resolve the charge with legal representation. However, if the statute of limitations has passed for the crime, then the warrant may be so old your attorney may have a reasonable argument to have it recalled.
This is especially true if the crime you were initially charged with a misdemeanor and missed a court date. Misdemeanors have a relatively short statute of limitations and your attorney can likely have file a motion to recall the warrant. If the judge grants it, then you can then work on absolving your case completely. A skilled and experienced attorney can often resolve your case completely without you ever having to personally appear in court.
Florida Failure to Appear Warrant Resources
Warrants | Pinellas County Sheriff's Office — On this section of the Sheriff's website, you can find information about warrants in Pinellas County. The Sheriff's Violent Offender Warrants Unit proactively searches for persons with warrants for violent crimes, and you can learn how to submit anonymous tips about such alleged offenders for possible cash rewards. You can also find a link to the Florida Department of Law Enforcement website that allows you to search for statewide warrants.
Sheriff's Office Warrants Desk
10750 Ulmerton Rd.
Largo, FL 33778
Attorney for Failure to Appear Warrants in Pinellas County, FL
If you missed a court appearance in the Tampa Bay area and now fear a warrant has been issued for your arrest, it is in your best interest to immediately retain legal counsel. The Morris Law Firm, P.A. defends clients in Largo, Clearwater, Dunedin, Pinellas Park, and the other cities in Pinellas County.
As a former prosecutor for the State Attorney's Office in Pinellas County, St. Petersburg criminal defense attorney Melinda Morris understands the most effective ways to handle these cases.
She can provide a complete evaluation of your case when you call (727) 592-5885 or fill out an online contact form.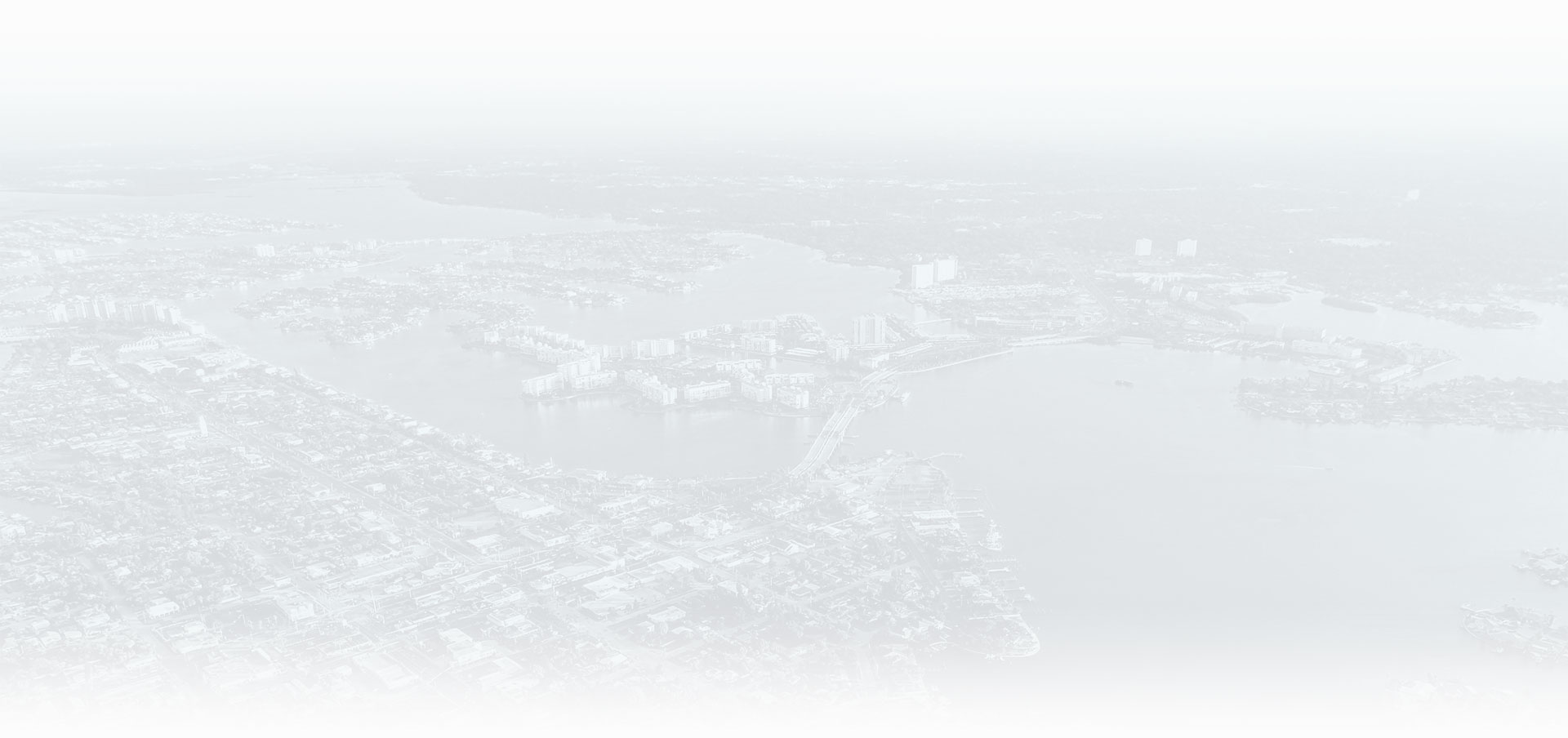 Why Choose Our Law Firm?
See the Difference Our Service Provides
FORMER STATE PROSECUTOR

Melinda Morris is a former prosecutor and has handled thousands of criminal cases from investigation through sentencing enabling us to identify weaknesses in the State's case against you.

STRATEGICALLY AGGRESSIVE

We never settle for the easiest outcome or the typical result. We know how to negotiate with the State Attorney and we will work to get you the best possible outcome.

TRUSTED & EXPERIENCED

Melinda Morris has practiced criminal law for over 20 years. Our clients trust advice that comes from experience in nearly every type of criminal case.

PERSONAL ATTENTION

We will know every client's story because we will take the time to listen and understand. You will work with your attorney one-on-one at every stage of the process.

PROMPT COMMUNICATION

You will have the cell phone number of your attorney. Your attorney will directly return your call, email, or text to answer your pressing questions.

SAME DAY REPRESENTATION

The government is wasting no time in trying to prove your guilt, a proactive defense is imperative. Prompt and decisive action from your defense attorney is of critical importance. CLient Testimonials
Hear From Real People We've Helped
At Morris Law Firm, P.A., your satisfaction is our priority! See for yourself what our clients have to say about working with us.
"Look no further than Morris Law"

Seth Shapiro is the most professional, courteous, caring attorneys I've dealt with in all of my 70 years. He did a fabulous job representing me defending me and getting charges dropped. I couldn't have dreamed of better counsel.

- Stephen on AVVO

"100% satisfied with Morris Law Group."

100% satisfied with Morris law group. Melinda was able to resolve my legal issues with no additional expenses other than my original retainer. I highly recommend this firm for professional and competent representation.

- Peter R. on Yelp

"Best legal representation"

If you want the best legal representation, look no further than Morris law firm. Melinda reassured me from the very first time we spoke over the phone. She is very professional and keeps you updated on the progress of your case. I really liked that I didn't have to reach out to her Everything was smooth, straightforward and she put my mind at ease. You'll be in good hands with her. Thank you Melinda

- Hassan on Google

"Thanks to The Morris Law Firm"

Mr.Shapiro helped my case by looking at the police body cam diligently which supported my testimony . He presented evidence to the prosecutor .I hired Seth Shapiro to defend me after a domestic battery charge in which I was wrongfully accused and arrested. My case was dismissed thankfully. .Couldn't have asked for a better outcome. This was an extreme difficult time for me. Seth Shapiro was knowledgeable and compassionate in my case. He followed up with my concerns. I would highly recommend this firm.

- Melody Z.

"Goes above and beyond"

Melinda has represented me on numerous cases and the outcome has always been great. Melinda goes above and beyond to defend your rights and get you the best possible outcome. I highly recommend hiring her.

- Shasta on Google

"They closed my case in a very short terms, for what I'm very grateful."

Morris Law Firm is a very professional and responsive. They closed my case in a very short terms, for what I'm very grateful. Strongly recommend them especially Seth Shapiro. He decreased my case from felony to misdemeanor in short terms and during 6 months my case was totally closed.

- Elina P. on Google