Complaint For Forfeiture DEFENDERS of Your Rights. Your Life. Your Future.
Complaint for Forfeiture
According to the Sixth Circuit Administrative Order 2016-039, the following form must be used to provide notice to the claimants of the Complaint for Forfeiture after the seizure of property in Pinellas County, FL.
If you received a "notice of seizure" or "complaint for forfeiture," then contact an experienced lawyer to find out more how to protect your rights to have the property returned to you or any innocent owner of the property under Florida Statute Section 932.704(5)(c). This article discusses procedural safeguards under the Florida Contraband Forfeiture Act related to the forfeiture of property alleged to be contraband under Florida Statute §§ 932.701–932.7062.
This article explains your right to contest the forfeiture action by filing and serving upon the attorney representing the law enforcement agency in Pinellas County responsible for seizing the property. Find out more about how to file the responsive pleadings and notice of affirmative defenses to the complaint for forfeiture under Florida Law.
Attorneys for the Forfeiture Complaint in Pinellas County, FL
If your property was seized by law enforcement officers in Pinellas County, then contact an experienced criminal defense attorney in St. Petersburg, FL, to discuss the seizure and underlying criminal investigation. We represent clients after their property is seized. We also represent the "innocent owner" who can also fight for the return of the property.
Call us at (727) 592-5885 to discuss your case and the procedural requirements in the Sixth Circuit Administrative Order 2016-039.
---
IN THE CIRCUIT COURT, SIXTH JUDICIAL CIRCUIT
IN AND FOR PASCO AND PINELLAS COUNTIES, FLORIDA
IN RE: FORFEITURE OF:
(Description of Property)
__________________________________/
Case No.: ________________
COMPLAINT FOR FORFEITURE
COMES NOW Complainant, _________________________________, for the use and benefit of the ____________________________, by and through the undersigned attorney, and files this Complaint for Forfeiture under the Florida Contraband Forfeiture Act (the Act), and says:
(1) This is an action for forfeiture pursuant to sections 932.701–932.7062, Florida Statutes; jurisdiction in this Court pursuant to section 932.704, Florida Statutes.
(2) ____________________________________________ is a seizing agency as set forth in section 932.704, Florida Statutes.
(3) A description of the property that is the subject of this action is as follows: ________________________________________________________________ (Description of all property)
(4) On or about ________________ (date property was used in violation of the Act), said property was in violation of the Act by virtue of one or more of the following:
a) _____ The property is a contraband article as defined in section 932.701(2)(a), Florida Statutes.
b) _____ The property was used to transport, carry, convey, conceal, or possess a contraband article in violation of section 932.702(1) or (2), Florida Statutes.
c) _____ The property was used to facilitate the transportation, carriage, conveyance, concealment, receipt, possession, purchase, sale, barter, exchange, or giving away of any contraband article, or used as an instrumentality in the commission of or in aiding or abetting in the commission of a felony or violation of the Act, pursuant to sections 932.702(3) and (4), Florida Statutes.
d) _____ The property was acquired by the use of proceeds obtained in violation of the Act in violation of section 932.701 or 932.702(5), Florida Statutes.
e) _____ The property is subject to forfeiture pursuant to:
(This section is for other statutory violations which authorize forfeiture under the Act; e.g., felony littering, VIN-HIN violations, aircraft violations, fleeing in a vessel, etc.)
(5) On or about ________________ (date property was actually seized), the ____________________________________ (name of seizing law enforcement agency) discovered and seized the property described in paragraph 3 above at or near
___________________________________________________________ (address or location where property was seized).
(6) The Complainant has conducted a reasonably diligent search for all persons or entities who may have an interest in the property described in paragraph 3 above by virtue of possession, ownership, registration law, or perfected lien, and who are known to the Complainant as:
(names of persons or entities)
and all others who claim an interest in the following described property: (describe property)
(7) Complainant has complied with the Notice requirements of the Act.
(8) Pursuant to 932.703(2)(b), Florida Statutes, on ___(date)___, the seizing agency submitted an affidavit setting forth the facts and circumstances upon which the seizure was based and which support the forfeiture of the property and obtained an Order Finding Probable Cause for Seizure.
WHEREFORE, ______(Name of Petitioner)______________, having provided to the persons or entities listed in Paragraph 6 above, and any other persons or entities who claim an interest in the property described in Paragraph 3 above a copy of the Notice to Claimant Forfeiture of Personal Property, and after hearing upon the Complaint for Forfeiture, requests this Court to enter a Final Order of Forfeiture perfecting the right, interest, and title to said property for the use or benefit of the _______(name of law enforcement agency)___________________
____________________________________
(Signature of Attorney)
(Name of Attorney)
(Address)
(Telephone Number)
(Person ID/Florida Bar Number (E-mail Address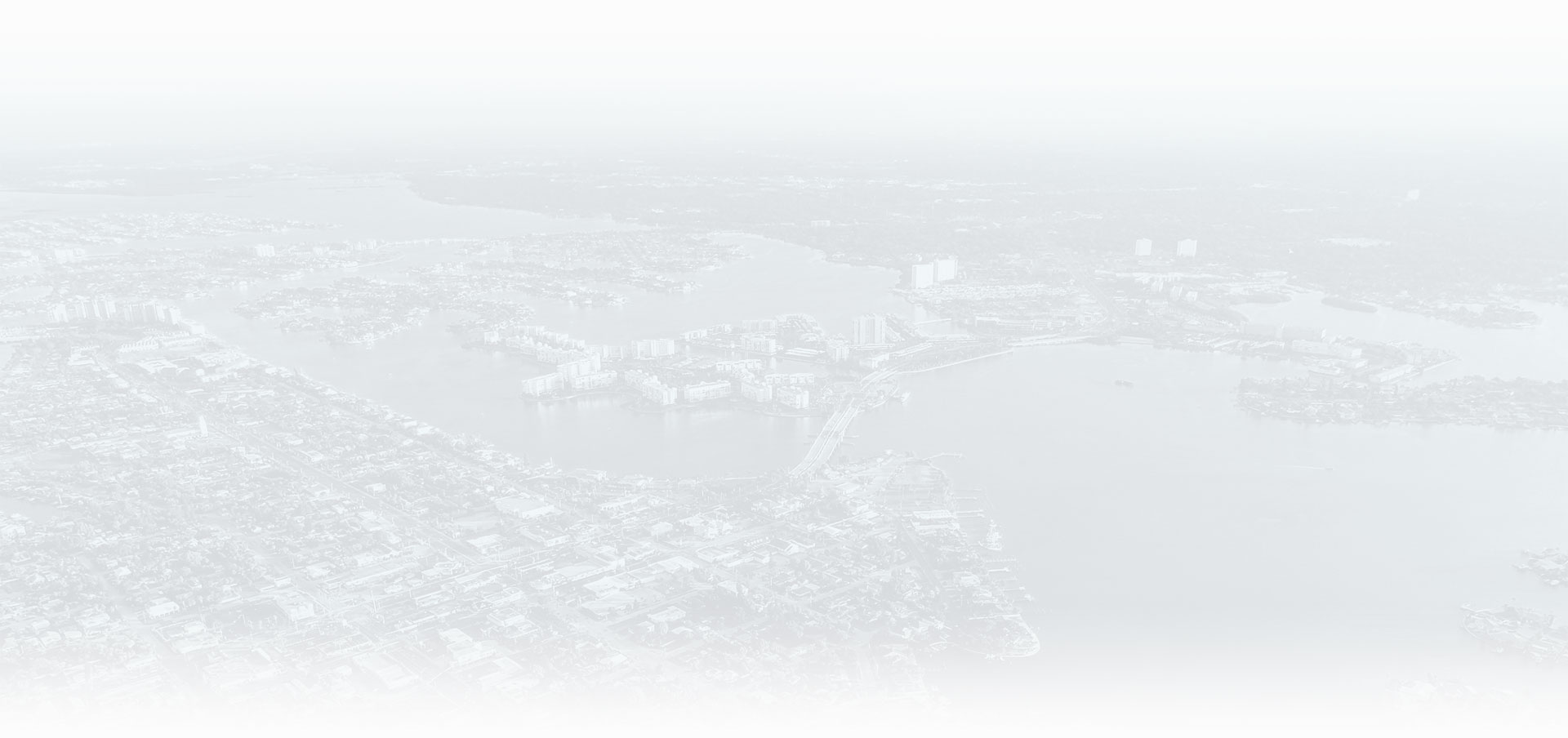 Why Choose Our Law Firm?
See the Difference Our Service Provides
FORMER STATE PROSECUTOR

Melinda Morris is a former prosecutor and has handled thousands of criminal cases from investigation through sentencing enabling us to identify weaknesses in the State's case against you.

STRATEGICALLY AGGRESSIVE

We never settle for the easiest outcome or the typical result. We know how to negotiate with the State Attorney and we will work to get you the best possible outcome.

TRUSTED & EXPERIENCED

Melinda Morris has practiced criminal law for over 20 years. Our clients trust advice that comes from experience in nearly every type of criminal case.

PERSONAL ATTENTION

We will know every client's story because we will take the time to listen and understand. You will work with your attorney one-on-one at every stage of the process.

PROMPT COMMUNICATION

You will have the cell phone number of your attorney. Your attorney will directly return your call, email, or text to answer your pressing questions.

SAME DAY REPRESENTATION

The government is wasting no time in trying to prove your guilt, a proactive defense is imperative. Prompt and decisive action from your defense attorney is of critical importance. CLient Testimonials
Hear From Real People We've Helped
At Morris Law Firm, P.A., your satisfaction is our priority! See for yourself what our clients have to say about working with us.
"Look no further than Morris Law"

Seth Shapiro is the most professional, courteous, caring attorneys I've dealt with in all of my 70 years. He did a fabulous job representing me defending me and getting charges dropped. I couldn't have dreamed of better counsel.

- Stephen on AVVO

"100% satisfied with Morris Law Group."

100% satisfied with Morris law group. Melinda was able to resolve my legal issues with no additional expenses other than my original retainer. I highly recommend this firm for professional and competent representation.

- Peter R. on Yelp

"Best legal representation"

If you want the best legal representation, look no further than Morris law firm. Melinda reassured me from the very first time we spoke over the phone. She is very professional and keeps you updated on the progress of your case. I really liked that I didn't have to reach out to her Everything was smooth, straightforward and she put my mind at ease. You'll be in good hands with her. Thank you Melinda

- Hassan on Google

"Thanks to The Morris Law Firm"

Mr.Shapiro helped my case by looking at the police body cam diligently which supported my testimony . He presented evidence to the prosecutor .I hired Seth Shapiro to defend me after a domestic battery charge in which I was wrongfully accused and arrested. My case was dismissed thankfully. .Couldn't have asked for a better outcome. This was an extreme difficult time for me. Seth Shapiro was knowledgeable and compassionate in my case. He followed up with my concerns. I would highly recommend this firm.

- Melody Z.

"Goes above and beyond"

Melinda has represented me on numerous cases and the outcome has always been great. Melinda goes above and beyond to defend your rights and get you the best possible outcome. I highly recommend hiring her.

- Shasta on Google

"They closed my case in a very short terms, for what I'm very grateful."

Morris Law Firm is a very professional and responsive. They closed my case in a very short terms, for what I'm very grateful. Strongly recommend them especially Seth Shapiro. He decreased my case from felony to misdemeanor in short terms and during 6 months my case was totally closed.

- Elina P. on Google